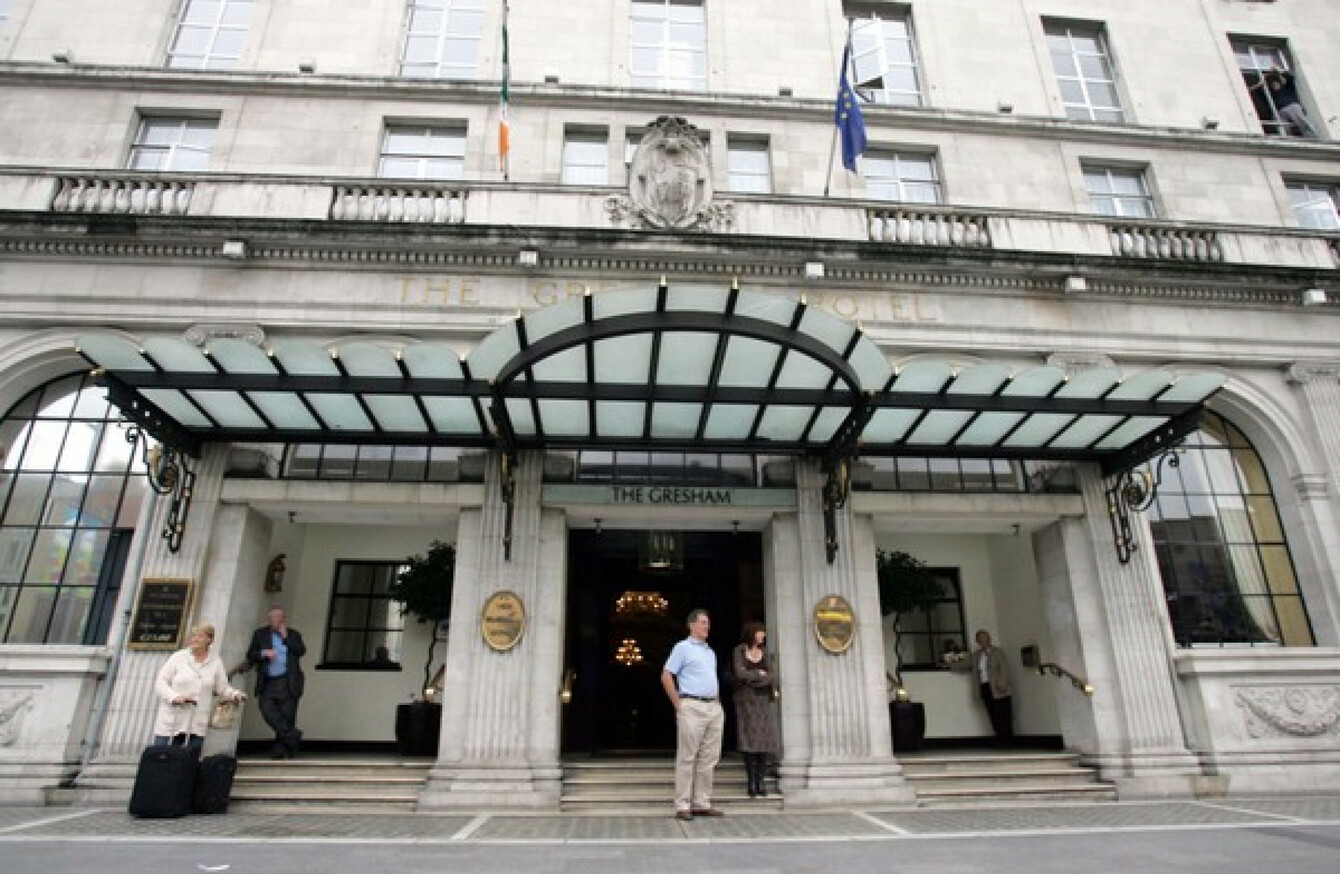 File photo.
File photo.
CONCERNS HAVE BEEN raised for a number of homeless families in Dublin city after one of the hotels used as emergency accommodation said that it will no longer be accepting them.
The Dublin Regional Homeless Executive – which manages homelessness services across the four Dublin local authorities – was advised last month by the owners of the Gresham Hotel that it would no longer be accepting homeless families or individuals.
The Gresham has previously been paid by Dublin City Council to temporarily accommodate homeless families over the past number of years.
It is believed that 14 homeless families are currently staying at the Gresham, and they will have to source alternative accommodation by the end of the month.
Some of the families in question are believed to have been staying at the Gresham for over a year.
Anthony Flynn – CEO of homelessness outreach group Inner City Helping Homeless – said that alternative accommodation needed to be sourced for these families as a matter of urgency.
"There are families in there who have been told they have to move on with no indication of where they're going," said Flynn.
"This hotel had no problem taking DCC payments in the past. How much has the Gresham been paid over the past three years?
Where are these families going to be accommodated? They need to be given forever homes.
Self-accommodating 
Homeless families in Dublin who are unable to get a place in state-funded emergency accommodation are required to self-accommodate.
This means that they must source private hotel or B&B accommodation themselves. Dublin City Council then pays the hotel for housing the families.
The families currently living in the Gresham have been self-accommodating.
A DRHE spokesperson said it is working to try to provide alternative suitable accommodation for the families in question.
This accommodation could include a family hub – group style emergency accommodation for families which was rolled out across Dublin last year to deal with the number of families being forced to live long-term in hotels.
The families are also able to attempt to source alternative accommodation themselves.
The Gresham Hotel – now called Hotel Riu Plaza The Gresham Dublin – was previously in the possession of Nama – the state-run bad bank.
It was put up for sale last year, and sold to the Spanish hotel giant Riu, for a final price of €92 million.
The landmark Dublin hotel – located on O'Connell Street in Dublin city centre - was opened in 1817 and has hosted guests such as US President Dwight D Eisenhower, Elizabeth Taylor and the Beatles.
It is not clear why Riu has decided to stop accepting payments to house homeless families. TheJournal.ie has contacted the company for comment.
Around €40 million was paid to private commercial hotel operators in 2016 for housing homeless families and individuals.