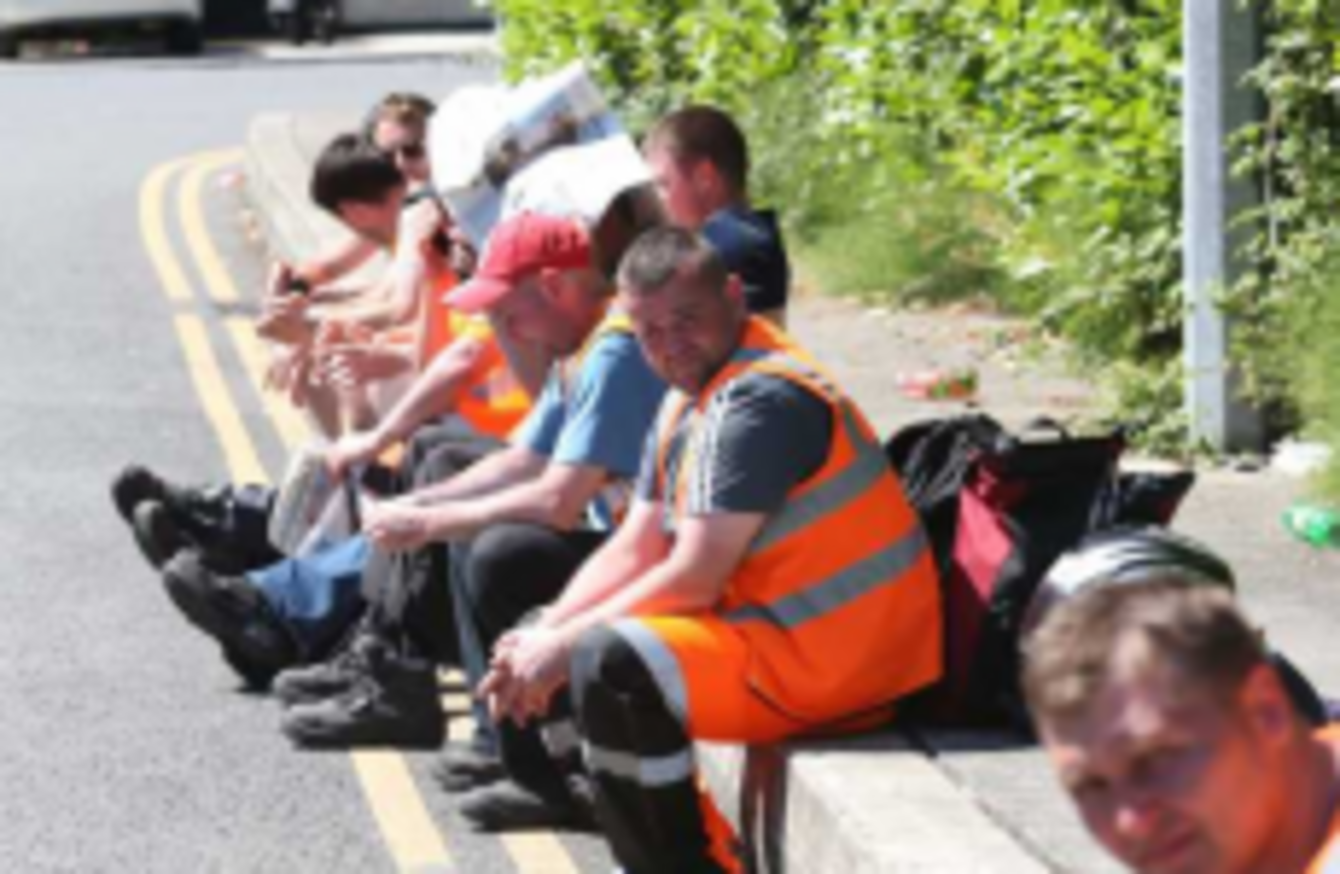 MINISTER RICHARD BRUTON says that he wants to see the Labour Relations Commission step into the dispute between the Greyhound waste collection company and its workers.
The dispute has been ongoing for over three weeks with the company replacing workers with temporary agency staff in the interim.
The Minister for Jobs, Enterprise and Innovation acknowledged that the dispute has become increasingly bitter. Both side disagree not only on what past recommendations from the Labour Court mean in practice, but also whether the current dispute constitutes a strike or a lockout.
"I know my own agencies are at the disposal of both sides," the minister said this afternoon. "I would urge both sides to use the services of those agencies. The Labour Relations Commission and the Labour Court have immense experience in solving even the most intractable disputes and they are a service there to be used."
Siptu President Jack O'Connor wrote to the minister yesterday outlining his concerns about how the waste industry has been operating since privatisation. Bruton says he is to consider those concerns in the wake of the current dispute.
On the wider issue of the sector. The President of Siptu, Jack O'Connor, has written to me and expressed some concerns and what I am now doing is I'm consulting with my own agencies – the Competition Authority, NERA, LRC, the Health and Safety Authority to look at this sector. I have indicated to Jack O'Connor that I'd be happy to meet him to discuss his concerns.
"When I receive back those reports I will look at the issues that are raised by those. But this dispute, I hope, can be resolved through using the services of the Labour Court and the LRC," he added.
Dispute
Both sides reiterated their positions today with little sign of an imminent resolution that would see the crews returning to work.
The company says that LRC recommendations on cost cutting measures linked productivity with pay rates. They also say that renewed pay scales will mean crews maintain pay that is above the industry average.
SIPTU say that it is "completely misleading and false" to say that pay cuts of up to 35% were part of Labour Court proposals. They say that, under the LRC agreements, any changes to pay could be made only after more LRC negotiations and a 15 day notice period. Neither of which were forthcoming say SIPTU.