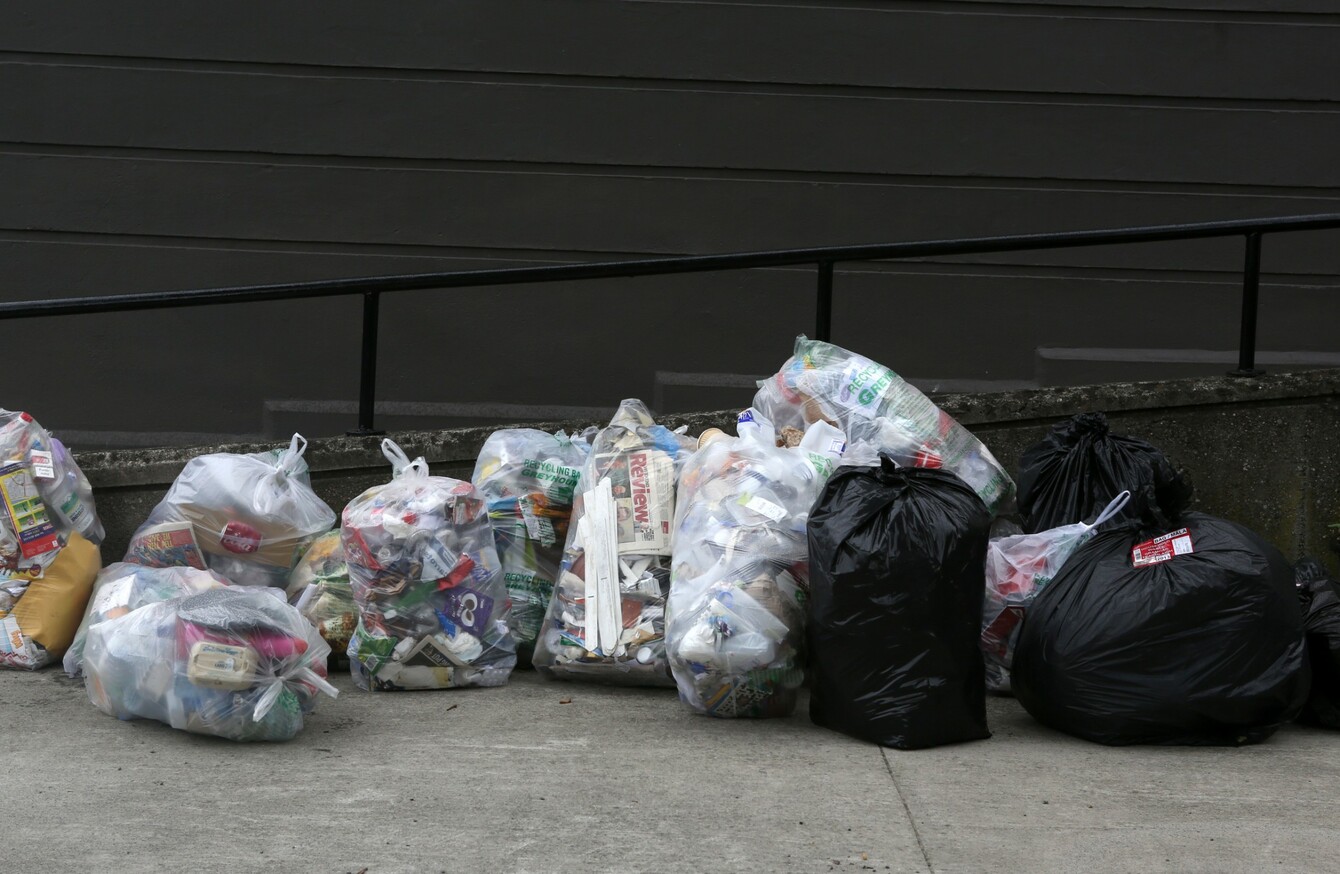 File photo.
Image: Sam Boal/Photocall Ireland
File photo.
Image: Sam Boal/Photocall Ireland
DUBLIN CITY COUNCIL says that it is aware of an issue between two waste collection companies in Dublin.
Locals around the city centre had complained about both Keywaste and Greyhound Recycling telling them the other was responsible for the collection of bags of rubbish.
This has led to rubbish accumulating on footpaths in some parts of the city.
Locals say both companies are not collecting rubbish in the wrong bags after a contract changeover in the Dublin City Council area. They say the issue has been ongoing for a fortnight.
In a statement to TheJournal.ie, Dublin City Council said it had been made aware of the issue.
"Dublin City Council is aware of reports of issues regarding waste collection in certain parts of the city and is in contact with the service providers to ensure that any issue is resolved as quickly as possible."
However, a spokesperson for Greyhound said there was no issue and it was down to shopkeepers.
There is no dispute with Keywaste, There appears to be an issue with some shopkeepers selling the wrong bags in the wrong areas. We are working with Keywaste and DCC to resolve the issue.
This summer saw waste companies across the country accused by one Dublin TD of 'operating a cartel' as a number of firms hiked their prices after the introduction of the pay by weight system.
Keywaste did not respond to a request for comment.