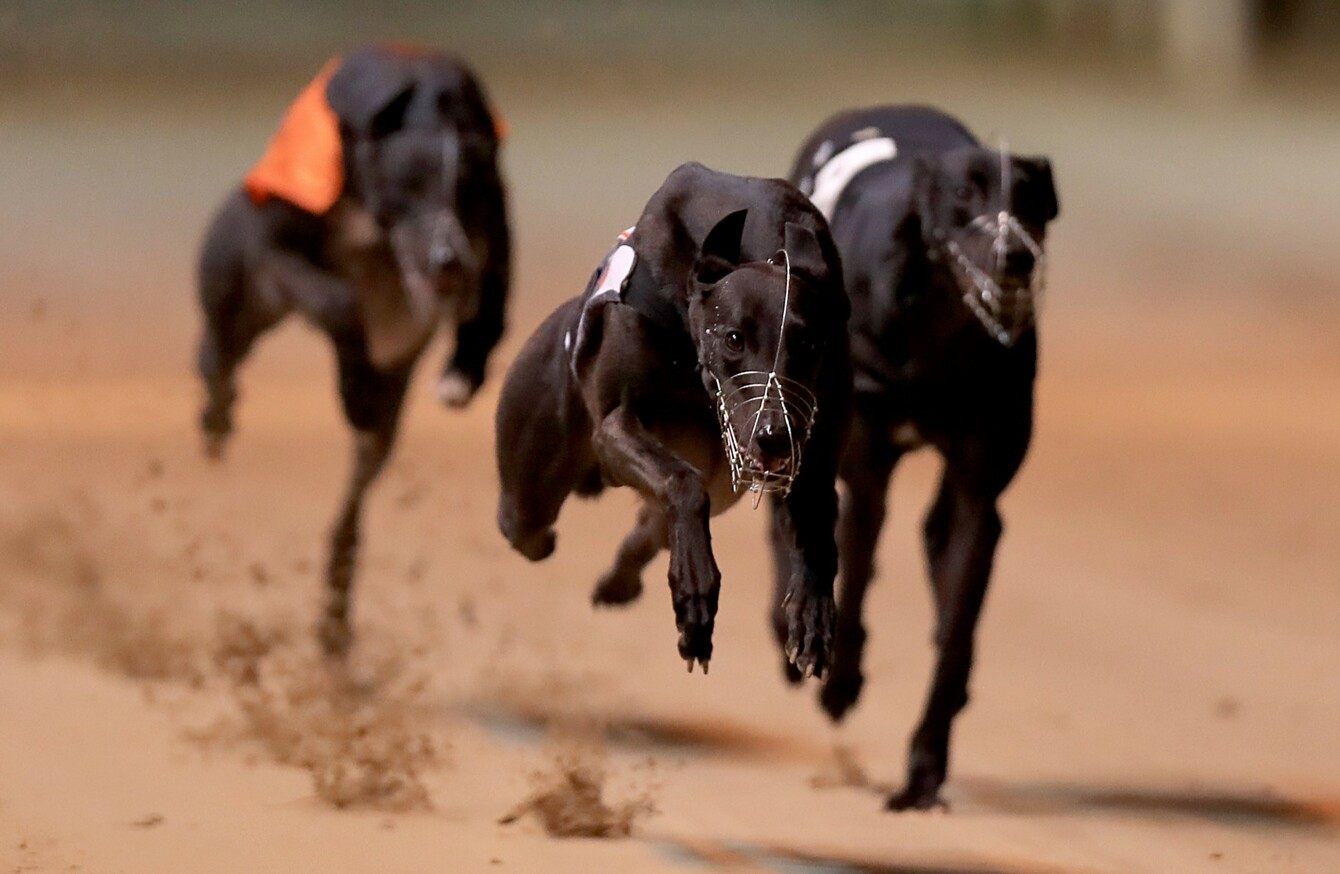 Image: Donall Farmer/INPHO
Image: Donall Farmer/INPHO
LIVE GREYHOUND RACING will return to Dublin after four months.
An acrimonious dispute between the Irish Greyhound Board (IGB) and breeders, coupled with the €23 million sale of Harold's Cross stadium, had seen a picket placed on Shelbourne Park since February.
Today, the IGB welcomed news that the Dublin Greyhound Owners & Breeders Association (DGOBA), following mediation and a ballot, will support the resumption of live racing.
DGOBA along with the Irish Greyhound Owners and Breeders Federation had been unhappy about the stewardship of the sport, which has seen attendances more than half since 2007.
CEO of IGB Dr Sean Brady said the decision marked a new dawn for the sport, which has seen debts of around €20 million accumulate on its governing body.
"I believe this marks a new beginning for greyhound racing in Ireland. Once the sale of Harold's Cross is concluded, a bright future free from crippling debt is within sight for our industry. For the first time in years, we can consider increasing prize money, investing in more marketing and upgrading our stadiums."
The deal will see races previously held at Harold's Cross now held at Shelbourne Park.
Brady thanked DGOBA for their part in settling the dispute and says the sport will now host a forum for stakeholders within a month.
"We look forward to welcoming our patrons, Greyhound breeders and owners back to Shelbourne Park next week and to building a successful industry together. The greyhound industry can only ever be successful if we are united together as one team."
Live racing will return to Shelbourne Park from next Tuesday, 20 June. The additional racing and staff from Harold's Cross will now be accommodated at Shelbourne Park.