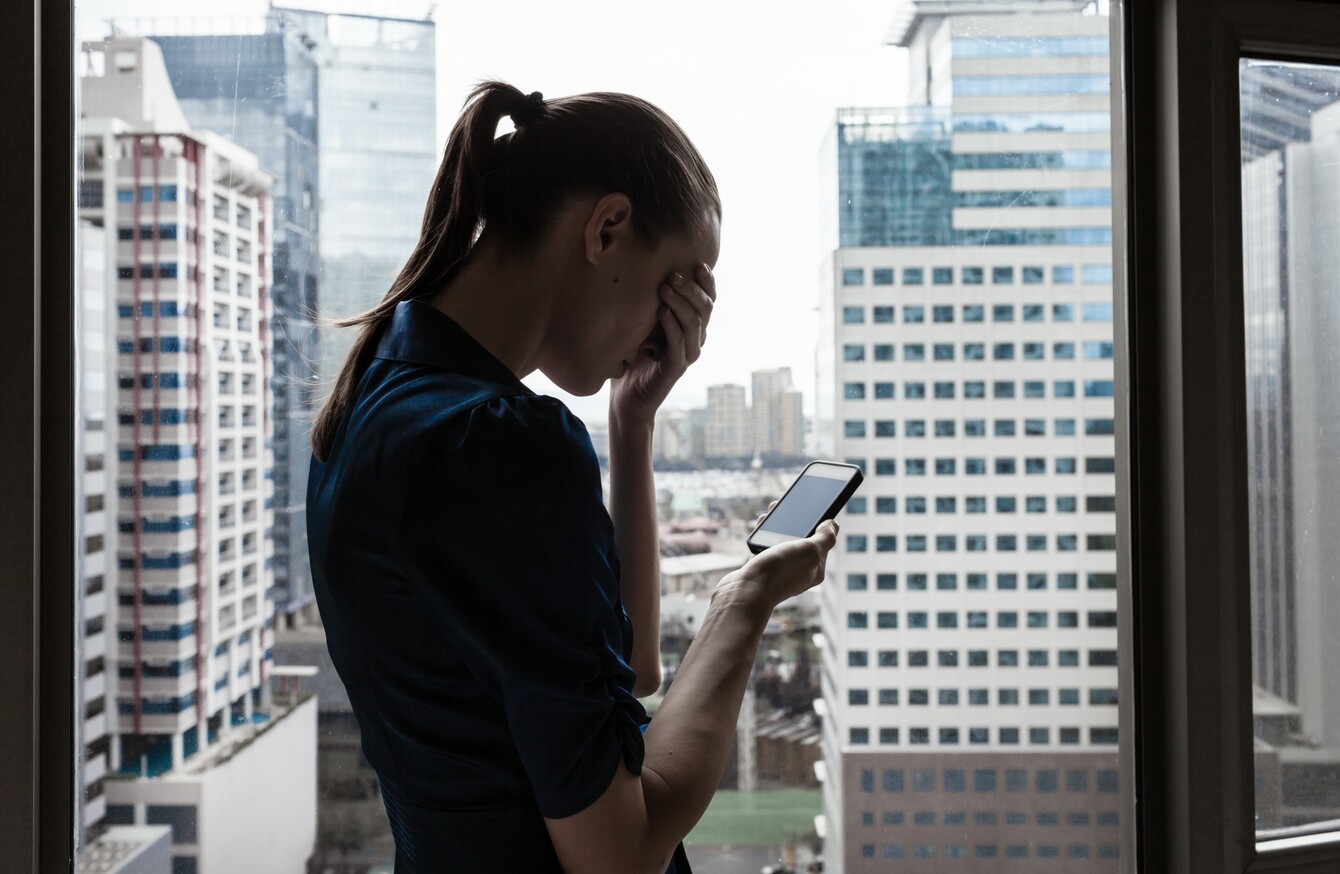 Image: Shutterstock
Image: Shutterstock
THE INTERNET IS bringing out the worst in public grieving, a Professor in Media Studies will tell an audience in Trinity College Dublin today.
Once a private affair, grieving is increasingly mediated through the internet, with potentially damaging results, Professor Charles Ess told TheJournal.ie.
He said that research carried out in his department shows that there are some positives when it comes to the effects of the internet on the grieving process, by allowing those experiencing similar bereavements (such as the death of a child) to form support groups.
"There are of course downsides," Professor Ess added.
Neighbours and close friends are finding out about the death of siblings, the death of a child, or the death of a relative on Facebook.
And that's the worst possible way to find out that news. It's totally unexpected, and there is no control over the information.
He contrasted this with the traditional way of finding out of the death of a loved one, via a doctor, priest or a loved one, which is ideally carried out in a humane and kind context.
Dianification
"What you see instead is now when news of a death is unfolding on Facebook, people are popping on and you may or may not know them," said Ess, who is overseeing research at the University of Oslo in Norway and will deliver the lecture at the ADAPT Centre for Digital Content Technology in Trinity today.
"They're intruding often into what should be a very private sphere of the family and friends who are grieving.
In the context of grieving, because it's easier to make a posting on an internet page, it's often a kind of phoney impression.
A couple of people we've done interviews with are young people, and they are put off by this 'oh look at me, I knew him too and I'm grieving'.
He added that some grieving young people are abandoning 'phoney' social media entirely and turning to 'real life' for the sake of authentic shared grieving.
It's part of what some people call the Dianification of western culture, whereby people – derided by cynics as grief junkies – rush to publicly mourn people whom they have never met. The phenomenon is most easily seen in the proliferation of the "minute's silence" phenomenon at international and Premier League football matches.
"It can become a cheap and easy way to share grief, a counterpart to clicktivism or slacktavism and that's not entirely the best way to deal with death or grieving," Ess added.
People might say stuff like 'we're here for you and we care for you', but then they run into them on the street and it's like they don't even care.
"It's a public over-the-top way of exploiting other people's grief to prop up your own sense of self or ego or self-importance.
It's sort of the worst possible behaviour in this context.
"The etiquette for this hasn't been built yet, we're still very early days, but at this point all I can say is try to exercise empathy and awareness when people have died.
"This is an incredibly vulnerable time, they may just not need to hear from you. If you have something to say, you might find a better time for it."
Empathy online
The research touches on the broader problem with the internet, in that it's easier to communicate without empathy while being physically removed from the other party.
"These technologies are changing our lives in fundamental ways, the old institutions and technologies are all up in the air – in Ireland the church is in trouble as in many countries, and other institutions, even in secular Scandinavia, are not as solid.
"I think we're sort of scrambling a bit, more desperately than we might have done 10 or 20 years ago.
The fundamental human virtue is empathy, to be able to feel or anticipate what other people feel.

And many analysts see that online, it's easier not to be empathetic.
"It's a matter of cultivating empathy, paying attention to the emotional states of others and trying to be responsive to that."
Embodied analogue experience
Professor Ess also says we are now in the post-digital world, where the idea that humans are simply elaborate computer processors has been overtaken by advances in neuropsychology and the limits of artificial intelligence (AI).
He insists that acknowledging our mortality is essential to taking responsibility for our lives.
We are not simply digital beings that process things in 1s and 0s.
"We're still embodied, so that the sound of my voice on the phone is still an analogue signal that you're hearing out from the speaker, as an analogue being.
"Everything that we've learned in the last 10-15 years or so in neuropsychology and artificial intelligence shows that the human brain works very differently, it's not just a processor.
The body encodes knowledge that we're not always able to articulate.
"AI is a sort of approximation of processing data, but there would not be an AI that had an internal sense of consciousness and empathy," added Ess, who has worked at universities in Austria, Portugal, Sweden and Norway.
"Ten years or 20 years ago, the AI community would have said just wait, but we've waited," he added.
"Progress has been made in lots of ways, but there's also a recognition of the limits of approaching the world through a computational lens.
There was a lot of discussion in the 80s and 90s that somehow thought we could achieve a kind of immortality in the virtual world. But the fact is – death is back.
"We haven't achieved immortality, on the contrary we are starting to use the internet to help to address death as the first marker of our death as embodied beings."