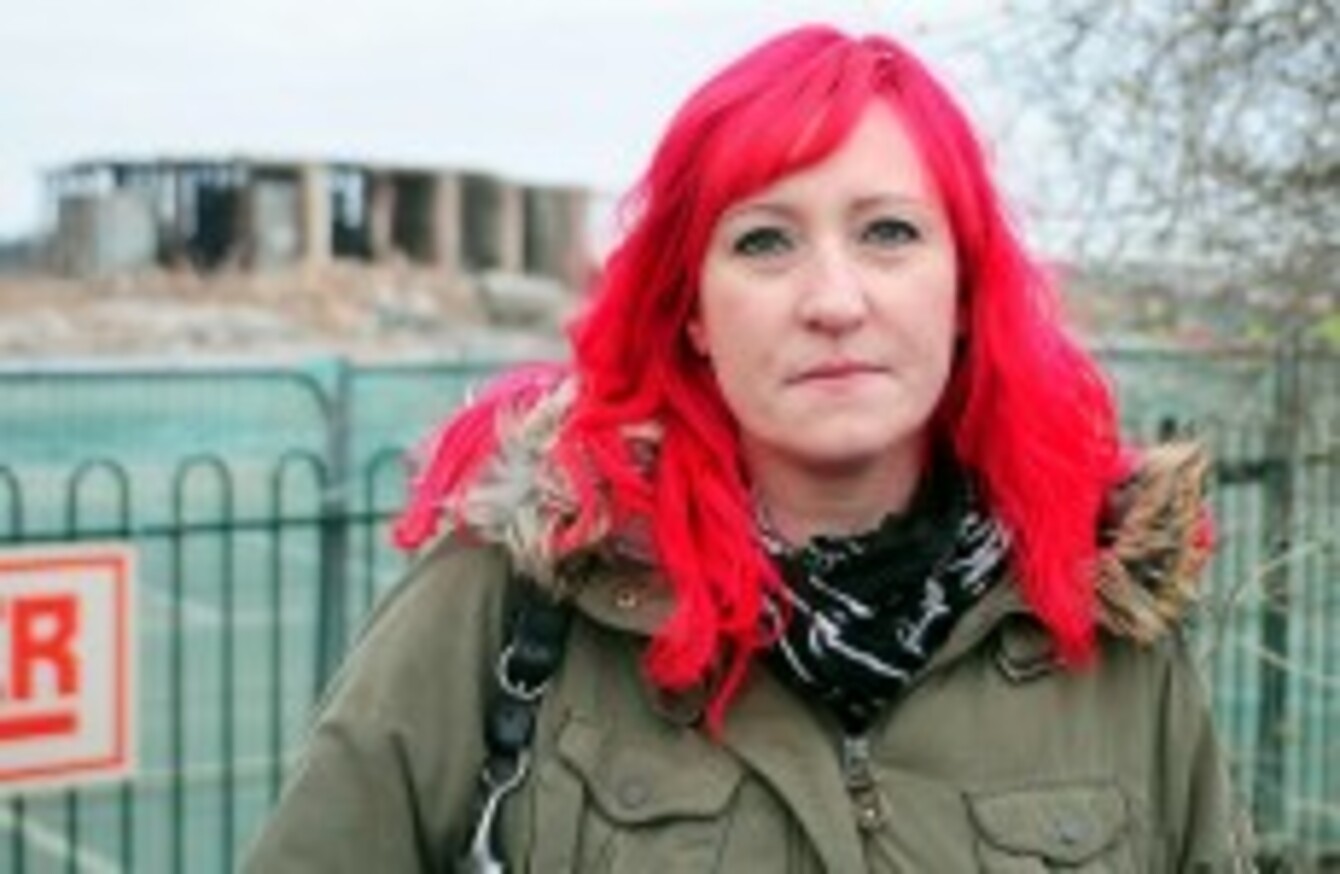 Sarah Griffiths who lost her father Mick Locke in 1995 after he died from a severe scalding accident at the former Campbell's factory in King's Lynn
Image: Rui Vieira/PA Wire/Press Association Images
Sarah Griffiths who lost her father Mick Locke in 1995 after he died from a severe scalding accident at the former Campbell's factory in King's Lynn
Image: Rui Vieira/PA Wire/Press Association Images
A WOMAN WHOSE father died in an accident at the Norfolk factory where he worked was given an unusual opportunity this morning: to blow up the building.
Sarah Griffiths, 41, was granted the right to push the trigger for the series of explosions that destroyed the former Campbell's Soup Tower in Norfolk, England, earlier today. Griffiths lost her father, Mick Locke, following an accident at the plant in 1995, the BBC reports.
Locke has suffered severe burns from a blast of steam while working in the building, reports the Guardian.
Griffiths, who won the chance to press the button through a competition in a local newspaper, told reporters that the tower has served as "a constant reminder" that she had been robbed of her father.
"I'm a bit choked up about it because it's a big thing for me to do and I feel very pleased to be given the chance of closure," she said.
A new multi-purpose complex is to be built on the site where the factory once stood.