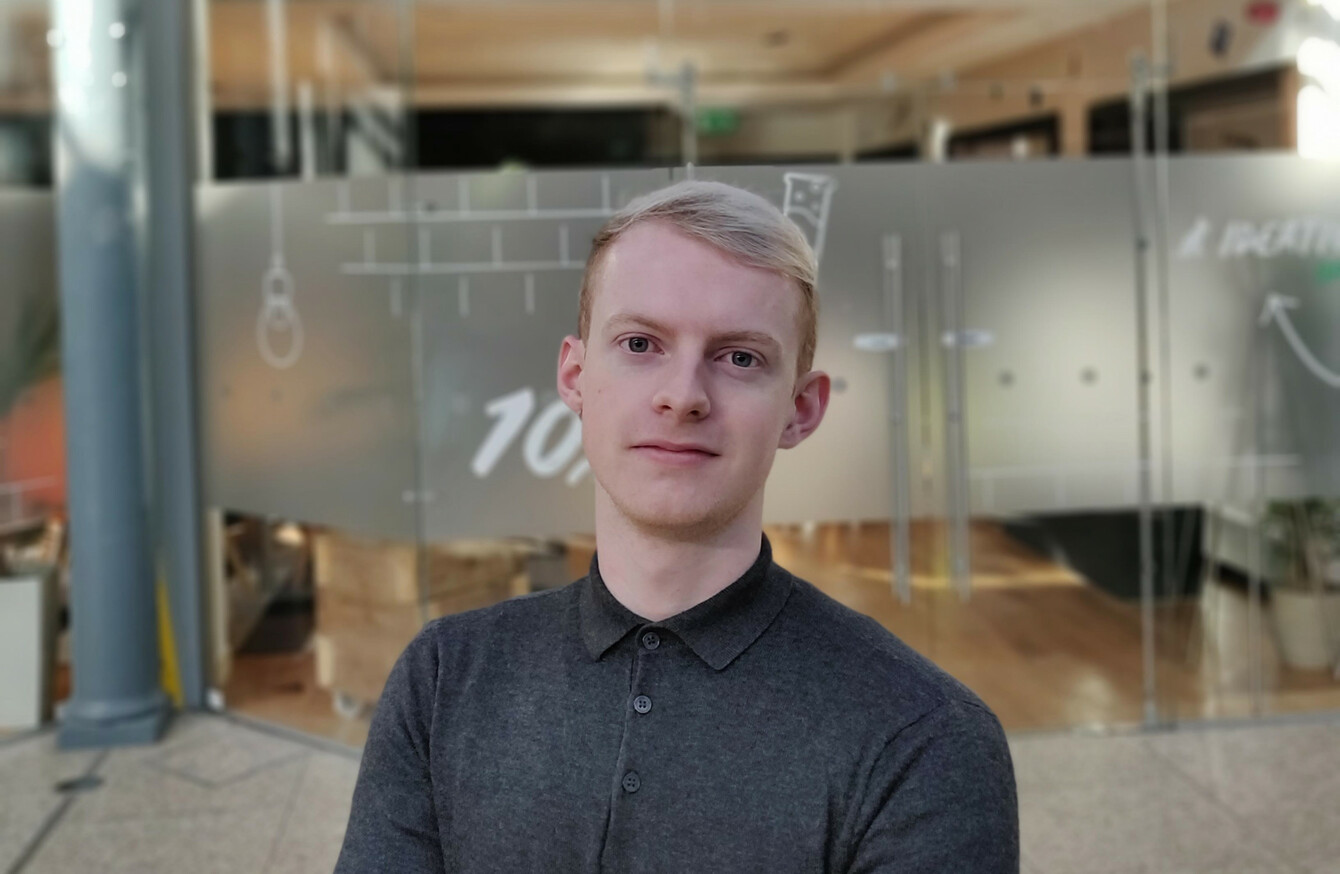 Image: Conor Nolan
Image: Conor Nolan
TWO AND A HALF years ago, Conor Nolan was watching his friends and most of the people he knew finishing the final year of their degree, putting on their gowns and graduating. He on the other hand, had opted for full-time employment.
Having studied animation for a year, Nolan had secured an internship in digital marketing. After six months, they had offered him a full time job. As positive as it was, Nolan realised it would be hard if he ever wanted to move elsewhere. He explains: 
While I felt lucky for my job, I knew that it would be hard to ever get a similar job again without a degree. I'd be starting from square one and probably have to do an internship first, regardless of my experience.
In the industries of technology and marketing at least, Nolan says that a degree is usually seen as a qualifying factor – something that he unfortunately didn't have on his CV. Like many others, Nolan says that at the time, he wouldn't realistically have been in a position to study full-time without a job to support himself.
After getting the green light from his boss for possible further education, Nolan began to research part-time courses but again, his 9-6 full-time job became an issue:
I thought I might be able to do a part-time business course, but physically trying to get to campus after work a few times a week would be a nightmare – I knew I'd be miserable.
But then Nolan heard about Griffith's blended learning programme, which allows students to take each course in their own time, using recorded lectures they can catch up on. This meant that not only could he do it from anywhere in the world, it would match the time he could afford to give up each week.
And luckily, his manager was fully on board with him taking on a BA (Hons) in Business. Having spoken to him, things became clearer for Nolan:
Once I realised my only physical commitment would be the occasional workshop on the weekend, we both quickly realised it would really help my progression.
For Nolan, this flexibility was huge: "Realistically, I would have been able to go back to college if it wasn't for blended learning." In fact, not being confined to the typical Monday – Friday schedule of most courses was a massive catalyst for his career progression, as he explains:
It's the only way I could have earned a degree while still progressing in my career. By the time I finish, I'll have a level 8 Bachelors in Business and years of experience in a global marketing company. It would have taken me seven years to achieve what I've gotten in four.
Communication with his boss is key. Nolan immediately sends exam timetables to let him know that he may have less time to commit in the weeks running up to them: "As long as you're communicating with them about assignments and exams and give them lots of notice, you can both make it work."
These days, Nolan is in work from 9am-6pm each day and spends about two evenings a week watching lectures, and every second Saturday or so working towards an assignment or catching up on a topic.
Fortunately, these are all topics that Nolan is able to apply to his role at work, day-to-day. Within the BA in Business, students cover issues such as operations management, organisational behaviour, marketing, HR, finance and management. "I've been able to apply almost every module I've done to the real world."
Nolan explains that practical information was key in his choice of course: "I deliberately chose business as it's omni-applicable." For Nolan, having the theory behind what he's picked up with experience has allowed him to feel more confident at work.
And it helped shorten gaps in the knowledge he sometimes felt around his job, particularly in relation to finance:
I wouldn't have done any financial management or accounting in my previous education so it was really lacking. Studying those modules brought me up to speed and made me way more confident at work.
And in more practical terms, the degree has even boosted Nolan's productivity at work: "Overall it's definitely made me more focused and organised – I have to be on top of things and stay on top of them." 
As his lectures are not time-sensitive, when work is particularly busy, Nolan simply carves out time at the weekend to catch up on lectures:
It can be challenging when both hike up at the same time but the idea that you can always revert back to lectures means that you're never feeling overwhelmed or that you can't catch up.
If you're thinking about taking on a blended learning degree, Nolan shares that planning is everything: "I know timetables aren't the most exciting but you can dedicate specific time every week to watch lectures", which he says in practice, isn't that much of a time commitment.
Once this is in place, Nolan says that, "you don't have to become a hermit or social recluse" to study, and that the course group actually offers a lot of support in itself.
Talk to people on your course, it helps to have a support network that are also studying and to share your worries with people who are also managing a lot of responsibilities.
Once he graduates in two years' time, Nolan says he will "absolutely" be in a much better position to progress his career, and hopes to one day do a masters degree in marketing.
Does he ever regret the challenge he took on? "My biggest regret is that I didn't find out about it sooner and do it years ago, to be honest." 
Always wanted to study something but not in a position to leave your job to do it? Griffith College offers a BA (Hons) in Business Studies and a BA (Hons) in Accounting and Finance using blended learning – meaning that you can learn at your own pace, at a time that suits you. Have a look at their full range of blended courses here.