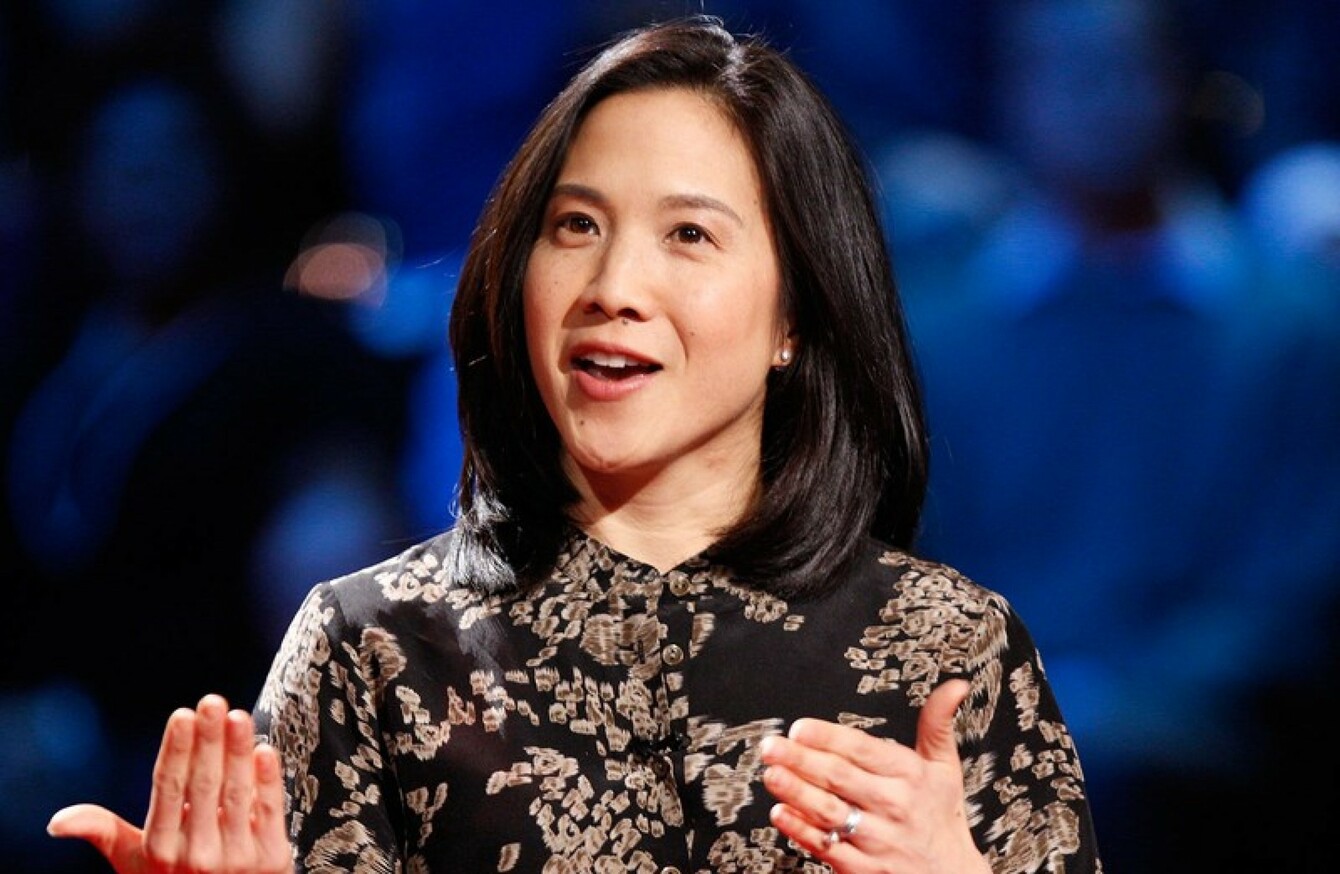 Image: www.ted.com
Image: www.ted.com
WHY DO NATURALLY gifted people frequently fail to reach their potential, while those with far less talent go on to achieve amazing things?
Maybe it's because they haven't got enough 'grit' – a term coined by American psychologist, Dr Angela Duckworth – who has spent years researching the skills needed to succeed in life.
While teaching maths to children, Duckworth noticed the most successful students weren't always the ones who displayed a natural ability.
Instead, the ones who did best displayed what she later termed 'grit' – a unique combination of passion and perseverance that propels people to succeed in what they do.
Duckworth, who went on to be named a MacArthur "genius" at the University of Chicago in 2013, spent years studying the idea of grit and even came up with a grit scale (You can get your score here).
So what is grit and how do you get it? (If you don't already have it). TheJournal.ie spoke to Duckworth to get some tips.
1. Anyone can develop grit.
Duckworth's research found that the most significant predictor of success wasn't social intelligence, good luck, physical health or – significantly – IQ. But the personal quality known as grit.
"I do believe anyone can become grittier," says Duckworth. "Most of us can do so much more when we become truly dedicated to and focused on our goals.
But you have to feel passionate about it. Passion begins with interest. To have a true passion for something, you have to find it enjoyable.
Grit is something that can also grow with age, Duckworth says.
I was 32 when I started and I'm 46 now. I'm a lot grittier now than I was when I started out.
I think grit and age do go hand in hand. It's about starting from a position of understanding who you are and what you want to achieve.
2. Not feeling gritty about your current life goals? Find new ones.
Grit is based on long-term goals, rather than flighty projects. Duckworth says grit is about stamina – "sticking with your future, day in, day out" – and understanding that you may need to spend years working hard to achieve your goals.
But it's also about making sure you have the right goal in the first place.
"There are a lot of switches as you go on and there has to be a process of trial and error," Duckworth says.
But it's good to bear in mind that it's not about doing the so-called perfect thing, it's about doing what will make you proud.
3. Get a gritty mentor
Duckworth says it's important to find someone to lean on when things get hard.
"I get discouraged too and when I'm struggling with something I guess I do what a lot of people do – I lean on the people I love, I lean on my husband.
Everyone needs someone who is extremely supportive, but also a little bit tough. Someone who makes sure we go back out there and do what we have to do.
Hope is an integral part of grit, and Duckworth says a gritty mentor can make the difference between giving in and carrying on.
4. Grit is more important than talent
In her book, Duckworth has several examples of grit trumping talent or intelligence. In her study of spelling bees, she found 'grittier' kids who studied more and competed in more spelling beers were more likely to perform well at a national level.
"Talent doesn't make you gritty," says Duckworth, who says there are many talented people who don't deliver or who fail to follow through on their commitments.
"When it comes to talent, I think of it as a means for some of us to improve faster than others. But I think there's a preoccupation with talent that means we ignore the importance of things like perseverance."
5. Help your kids develop grit
Duckworth and her husband Jason have a rule in their house called The Hard Thing Rule. It means that all members of the family, including their two daughters, have to take on a hard thing – such as ballet or a musical instrument – and see it through.
But mostly, Duckworth says she teaches grit through modelling it.
My daughters see a mother who works, that I'm not perfect and that I have struggles but they also see that I persevere.
This book was the hardest thing I've ever done in my life and they saw how hard I found it. They saw me cry and say I couldn't do it. But then they saw me persevere and complete it. I guess that's one way of modelling grit.
Angela Duckworth's book, Grit: The Power of Passion and Perseverance is out now.