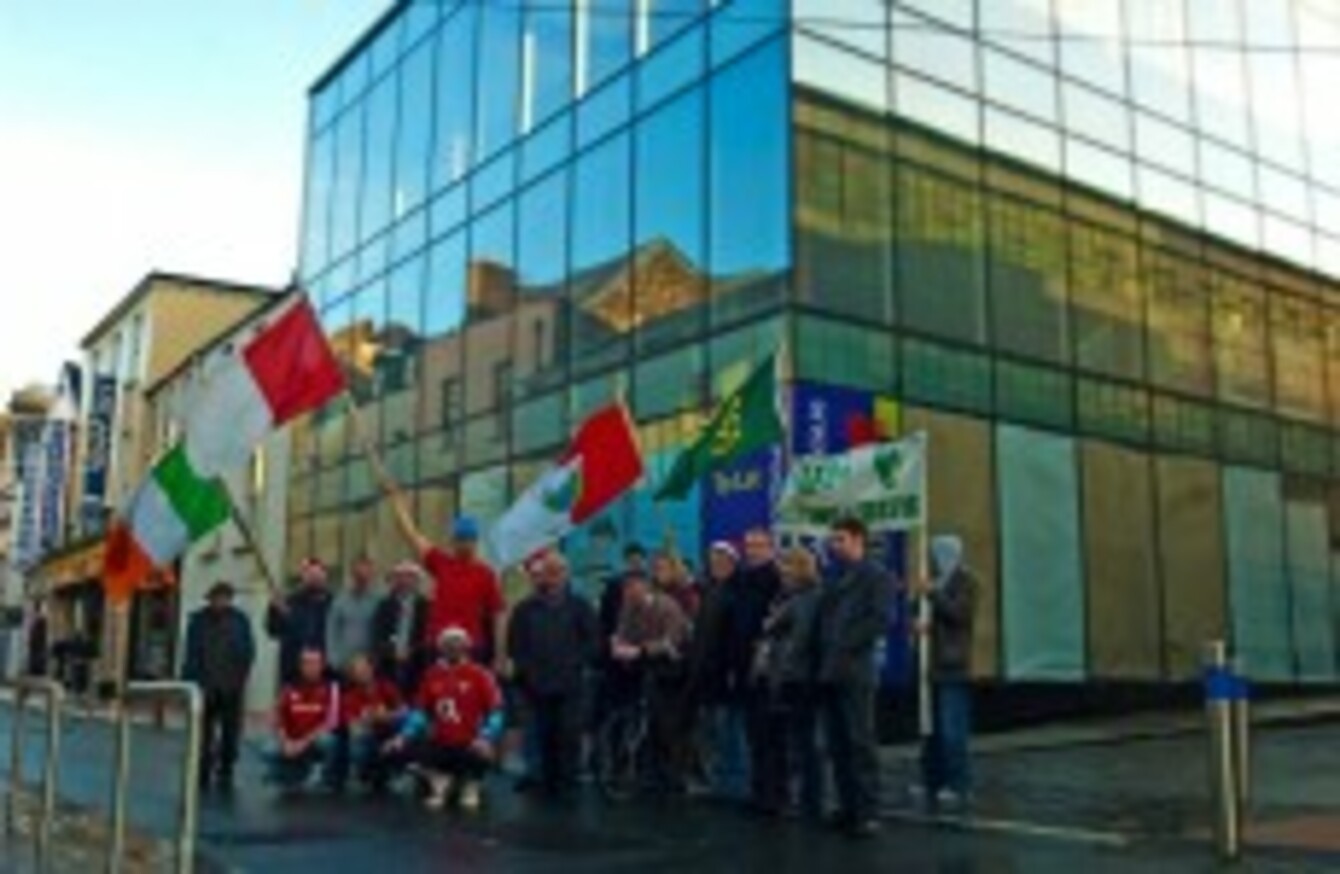 The protest group outside the 'liberated' building
Image: Cork City Centre
The protest group outside the 'liberated' building
Image: Cork City Centre
A PROTEST GROUP have occupied an unused building in Cork city, which they say was under Nama control. They now plan to turn it into a community resource centre.
The building on Oliver Plunkett Street was empty and being advertised to let. It is now planned to install a cafe, a soup kitchen, a music recording facility and space for a suicide outreach group in the premises, according to a spokesperson for protest group Cork City Centre.
A representative of the group said they gained access on Christmas day. He told TheJournal.ie:
Basically, Santa left it for us on Christmas morning. A box was found under the Christmas tree on Grand Parade, containing the key [to the building] and instructions that it was to be used for the people of Cork.
He said the building had been inhabited since then, but the occupation was only now being made public. The spokesman added that as it was under the control of Nama, the building was effectively public property and should be put to good use. "It belongs to Nama, so it belongs to us," he said.
It was also suggested that other similar properties around the country should be used for public services. He said:
Nama properties around Ireland should certainly be looked at in terms of going into public use, even if its only temporary. At the moment they're derelict eyesores, and very expensive derelict eyesores at that.
The spokesman said the group expected a legal challenge to their occupation, but would not put up physical resistance if an attempt was made to evict them. He stressed that the Cork City Centre group are separate from the Occupy Cork protests.
According to its website, the community centre is scheduled to open on January 23.