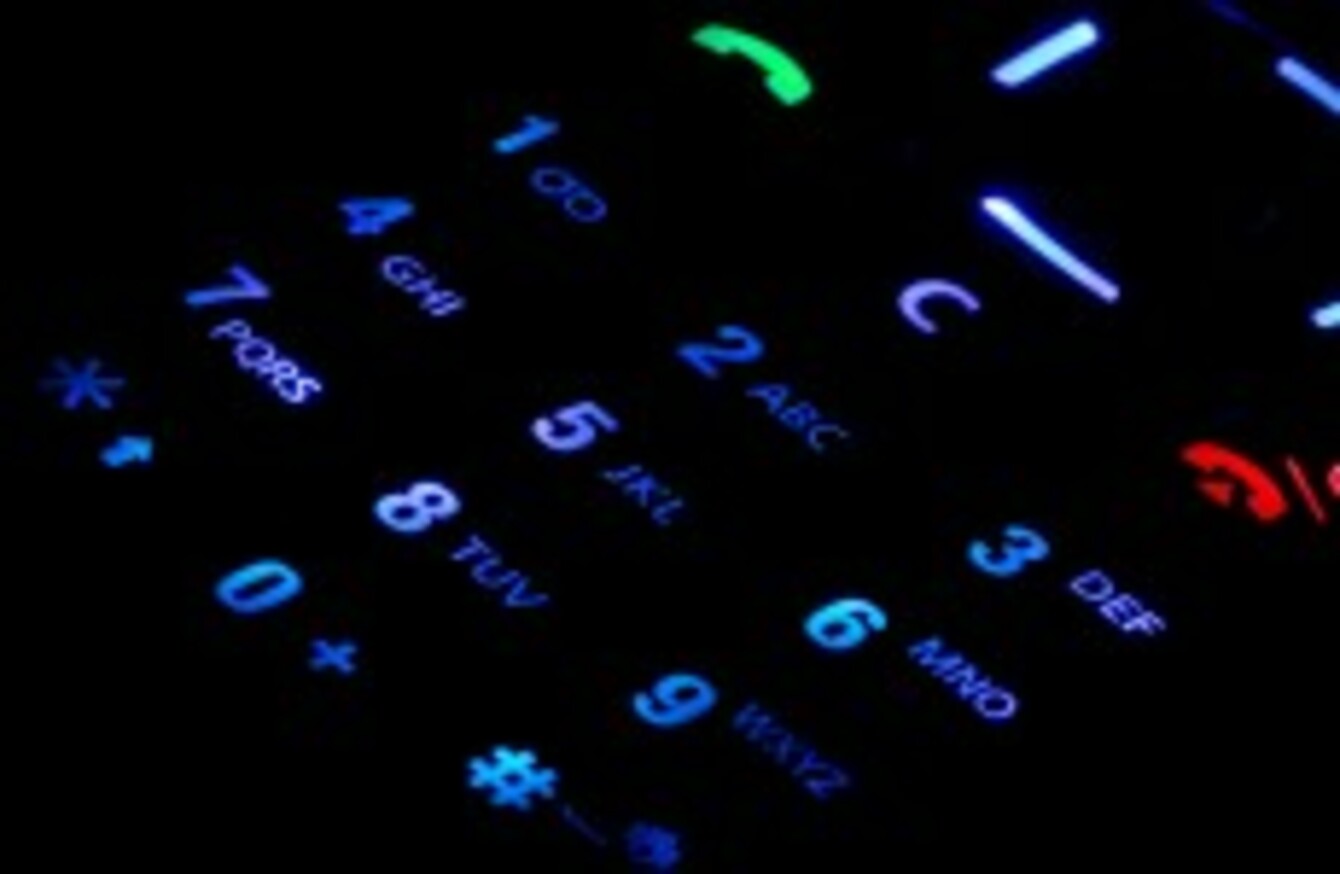 IT'S EXPECTED THE Sunday Times will publish further details tomorrow on the security sweep carried out last year at the Garda Ombudsman Commission's Dublin offices. GSOC Chairman Simon O'Brien said as much himself on Wednesday, telling an Oireachtas committee he was expected another "early Sunday morning".
The issue of what happened at the garda watchdog body's offices, and the political handling of the emerging controversy made the headlines every day this week. Given the potential for more revelations tomorrow, and the fact that Justice Minister Alan Shatter's due to appear before the same Oireachtas panel next week — it looks unlikely that the story will go away anytime soon.
If you haven't been keeping up to date — here's a quick run down of the main developments since last Sunday morning, with a particular focus on the disagreement that developed in the latter half of the week between Shatter and O'Brien.
[Photocall Ireland]
SUNDAY
John Mooney of The Sunday Times broke the story, writing that a "sophisticated surveillance operation" was used to hack into emails, wi-fi and phone systems at GSOC's Abbey Street building.
The Times reported:
The espionage was uncovered last year after GSOC hired a British security consultancy to investigate whether its headquarters in Abbey Street, Dublin, and its internal communications system were bugged.
There were immediate calls for Justice Minister Alan Shatter to clarify what had gone on, and to declare whether he had previously been aware of the UK firm's security sweep.
Fianna Fáil's justice spokesman Niall Collins said:
"The minister needs to come forward and explain whether he has spoken to the Ombudsman and whether he was aware of this surveillance.

"If he was, he needs to explain why on Earth this was going on. If he wasn't — we need to get answers very quickly on who is responsible."
MONDAY
Justice Minister Alan Shatter called GSOC Chairman Simon O'Brien in for a meeting at the Department, and was given a written and oral briefing on the security sweep.
Various Cabinet members commented at press events throughout the day that what was being reported appeared "sinister".
Simon O'Brien [Niall Carson/PA Wire]
In a statement that night , GSOC said that its database had not been compromised but that "three technical and electronic anomalies" were found that could not be "conclusively explained" when a security sweep of communications systems was carried out last year.
The statement also said there had been "no evidence of Garda misconduct".
Later, Garda Commissioner Martin Callinan released a statement of his own — taking issue with that line:
"It is a cause of grave concern that the Garda Síochána Ombudsman Commission's statement contains a clear indication that An Garda Síochána was in some way suspected of complicity in this matter despite GSOC's overall finding that the existence of technical and electronic anomalies could not be conclusively explained."
TUESDAY
Alan Shatter told the Dáil that An Garda Síochána had been subject to "baseless innuendo" over the previous 48 hours, and said a narrative had emerged suggesting that the force had some involvement in surveillance at the GSOC offices.
The Minister said:
"It has not been established that the offices of the Ombudsman Commission were under surveillance."
Later, Garda Ombudsman Commissioner Kieran Fitzgerald appeared on RTÉ's Prime Time, and said that while there had been no "definitive evidence" of surveillance at the offices, he could not entirely rule it out either.
"It would be lovely to be able to say we could be certain one way or the other," Fitzgerald said.
[Image: RTÉ Screengrab]
GSOC Chairman Simon O'Brien also held a meeting with Garda Commissioner Martin Callinan on Tueday to discuss developments to date, and to address Callinan's issue with the previous night's press statement.
WEDNESDAY
GSOC Chairman Simon O'Brien appeared before the Oireachtas Public Oversight Committee.
He said that while there was no evidence of spying:
"I certainly suspect or potentially suspect that we may have been under some form of surveillance."
Following the meeting, chairman of the committee (and Sinn Féin justice spokesman) Pádraig Mac Lochlainn TD said that the members had "grave concerns about some of the issues raised".
The committee requested an unredacted copy of the report carried out by the UK security firm, and asked that the Justice Minister appear before the panel next week to give his take on the saga.
[Image: Oireachtas.ie]
THURSDAY
Eamon Gilmore told the Dáil he was satisfied that no arm of the State had put the Garda Siochána Ombudsman Commission (GSOC) under surveillance.
The Tánaiste also described the surveillance claims as "serious" and said that the intention of the committee to speak to Shatter about the issue was "the right course of action".
In a Prime Time interview that night, Shatter took issue with O'Brien's comments before the oversight committee, and said the GSOC chairman's public testimony had diverged from what he had been told in the pair's meeting on Monday.
Shatter said that the information he gave to the Dáil had been "based entirely" on the oral and written briefing he'd received from O'Brien and on GSOC's press release.
[Image: RTÉ Screengrab]
And when asked about the apparent differences between the two interpretations of what had happened, Shatter said:
"I'm very conscious that Mr O'Brien and the other members of GSOC were at a committee meeting for up to four hours and a series of questions were put to them.

"During the course of that event there were different answers given with regard to particular issues.

"Indeed, some of what was said during the course of that seemed to me to be a little confused or contradictory."
Shatter stressed that there had been nothing in the oral or written briefing or in the press statement that indicated O'Brien or other GSOC members believed they had been spied upon.
He also said he had written to the Commission, asking it to clarify if it believed it was under surveillance.
FRIDAY
Garda Commissioner Martin Callinan made his first public comment since the bugging reports first emerged. In an appearance alongside Shatter at a garda event in Templemore, the force commander said he was satisfied no member of the gardaí had ever spied on GSOC:
"I want to unequivocally state that at no stage was any member of the Garda Síochána Ombudsman Commission or any of its members under surveillance by An Garda Síochána."
[Image: Garda Info]
At the same event, Shatter was asked by reporters to specifically state that he had full confidence in Simon O'Brien as GSOC chairman, after he had declined to do so on RTÉ the previous night.
The Minister replied:
"I have confidence in GSOC, I have confidence in the GSOC Commission. I'm not going to differentiate between individual members because it's the commission and they make decisions collectively."