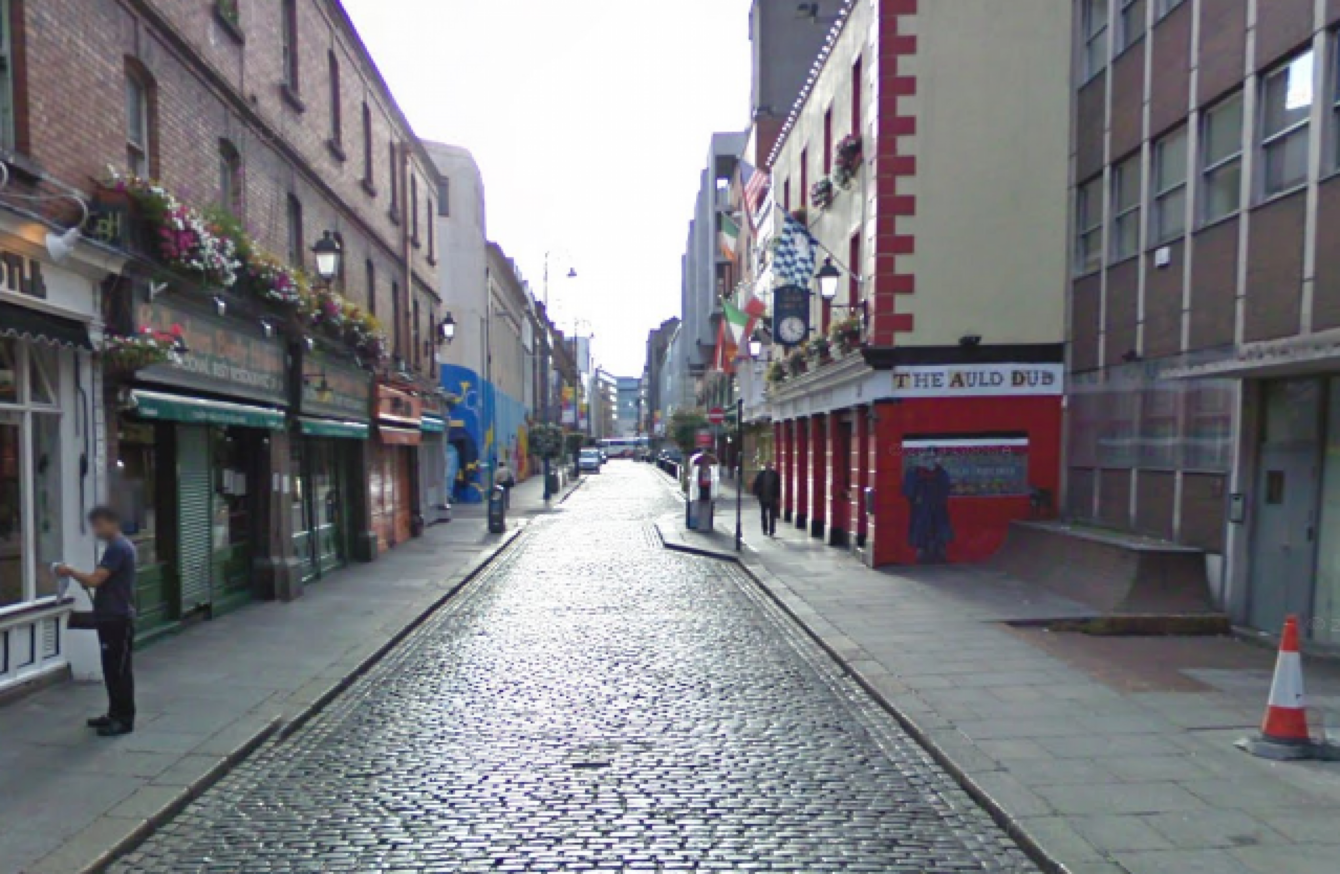 Fleet Street in Temple Bar
Image: Google Maps
Fleet Street in Temple Bar
Image: Google Maps
THE GARDA OMBUDSMAN is asking for witnesses to come forward after a fight in Temple Bar at the weekend.
Around five men were involved in the incident which happened at 1.30am on Sunday morning outside Gallagher's Boxty House on Fleet Street, one of the busiest parts of Temple Bar. 
Bottles were smashed and thrown and "an altercation took place," GSOC said in a statement.
The brawl is being investigated by GSOC because of the involvement of a member of An Garda Síochána.
GSOC said the incident was referred on under the legislation which allows for independent investigation of "any matter that appears to indicate that the conduct of a member of the Garda Síochána may have resulted in the death of, or serious harm to, a person". However the statement did not specify what the garda's involvement in the incident was.
Anyone who witnessed the incident has been asked to contact GSOC.