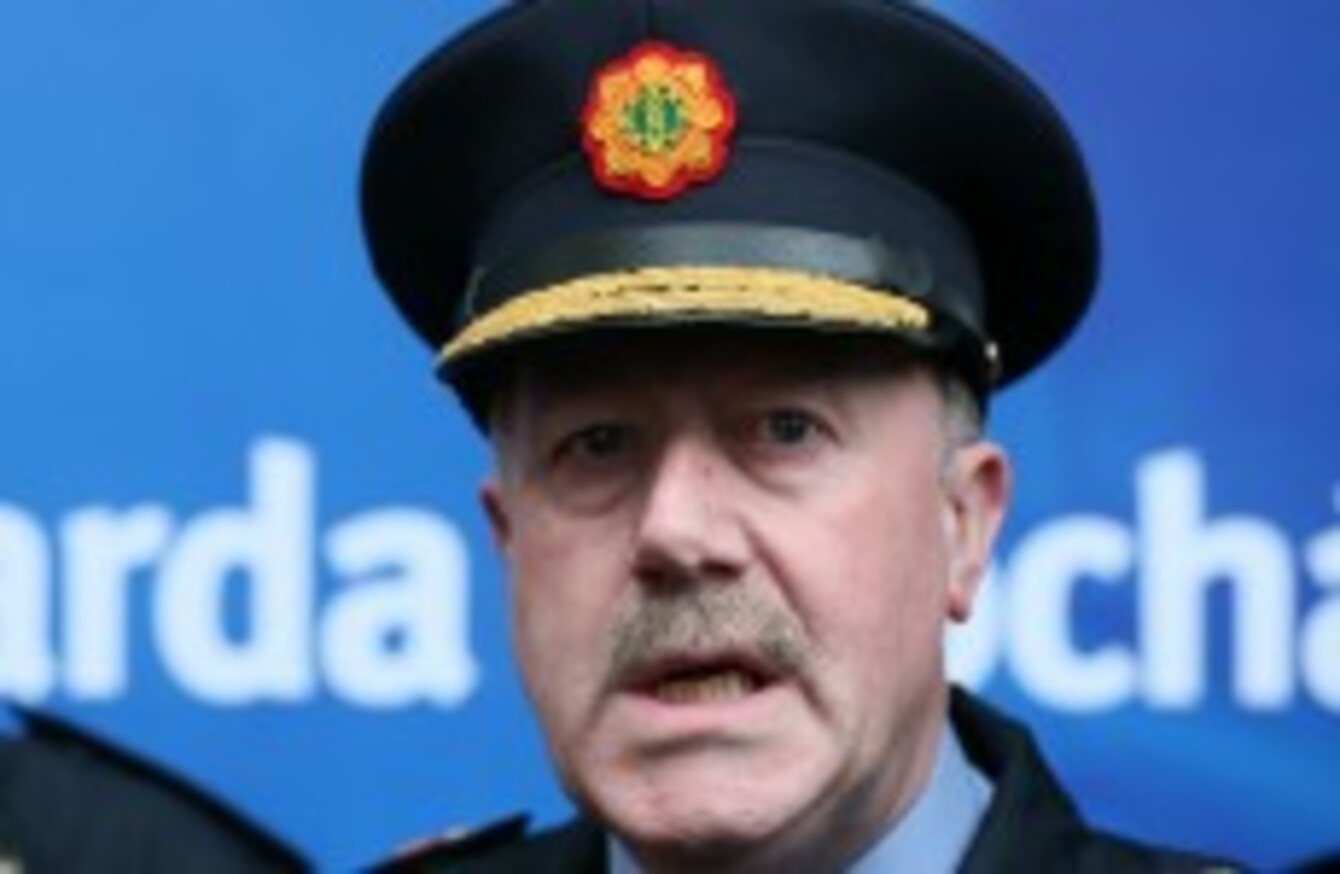 Image: Laura Hutton/Photocall Ireland
Image: Laura Hutton/Photocall Ireland
THE GSOC BUGGING controversy certainly wasn't the nail in the coffin of Martin Callinan's Commissioner job, but it was part of an avalanche of scandals that sent him on his way to (un)happy retirement.
And following the publication of retired High Court judge John Cooke's report, it seems the issues arose not from the technical anomalies discovered back in September/October last year, but from a deeper problem that was brewing for much longer.
It was the "atmosphere of frustration and tension" between GSOC and senior gardaí – including Callinan – that led to allegations of bugging, a "premature" investigation into those claims and a government-commissioned inquiry into reports of unlawful surveillance at the Garda Ombudsman.
Although Cooke could not categorically rule out any possibility of bugging (but, then that would be quite impossible to do in this age of technology), he did say there was no evidence to support assertions that a member or members of the force were behind any surveillance.
At the time of the initial reports earlier this year, Callinan said he was "completely satisfied" that there was no garda involvement in any unauthorised access to equipment.
What didn't seem to worry him enough then was why GSOC's immediate reaction was to point the finger (albeit quietly) at him and his men and women.
Instead, he focused on denial and then turned the finger right back on the Ombusdman, asking how a "particular journalist was privy to highly sensitive information concerning high profile investigations being undertaken by GSOC".
Gardaí were not happy about certain reports ending up in newspapers and they were now ready for a total stand off.
Eventually, the government, through Cooke, had to step in. The school principal, doing his utmost to be fair to the two squabbling children in the playground.
"But, Sir, he did it."
"She did it first."
Who was in the wrong then?
Neither party gets off lightly in the report but Cooke offers some excuses, giving them a sort of get-out-of jail card.
When GSOC personnel received the alarming security report from Verrimus, it decided that a garda/gardaí could be involved and, therefore, it needed a statutory framework to investigate. They did this to ensure they had the necessary powers to obtain records from Bitbuzz and Eircom and so any evidence would be admissable.
GSOC launched its investigation in the public interest on 8 October 2013, an action which Cooke describes as "premature". However, he notes that he has the benefit of additional information and hindsight when coming to this conclusion.
He did say that the information available – even at that stage – did not indicate that an offence had been committed or that disciplinary misbehaviour had occurred.
Nor did it indicate that if the anomalies were to be attributable to third party surveillance or intervention on those GSOC devices, that a member of the Garda Síochána might be responsible.
After that slap on the wrist, Cooke does go to pains to highlight that GSOC were asking in good faith following what seemed like an alarming – but jargon filled – report from security firm Verrimus.
The UK company doesn't get off scot-free either. Cooke admonishes them for using scary language which could be inaccurately read by non-experts. It seems he blames this uneducated reading for misinformation making it onto the Sunday Times front page on 9 February.
But, really, none of that would have mattered if GSOC weren't pushed to the brink of paranoia.
What were GSOC's other options?
Callinan was adamant that his force were not involved in any bugging of GSOC. And, if GSOC, were not inclined to believe this back in October, it would be hard for them to justify going to the Commissioner before disclosing the probe.
Had there been a more convivial relationship between the two entities, could the whole issue of 'red flags' and 'threats' have been put to bed by the time Santa came knocking?
Cooke believes so. He says that the interpretations placed on the concerns generated by the security sweep were "heavily influenced by the atmosphere of frustration and tension…thus leading to the raising of suspicions which might not otherwise have been acted upon".
And, furthermore, the officers responsible for commencing the investigation were also the principal members of the Commission personnel who had been involved in events in 2012 and 2013 which contributed to the sour relations and distrust.
#Open journalism No news is bad news Support The Journal

Your contributions will help us continue to deliver the stories that are important to you

Support us now
The three officers explained the "serious deterioration" in relations to Cooke, noting that they encountered delay, obstruction and refusals on the part of gardaí to provide access to documents for important cases.
"We'll tell you what you can get and when you can get it," was the garda remark quoted back to highlight the attitude towards the Ombudsman's investigative and watchdog role.
Suspicions were so great at this time that two officers believed their mobile phones were the target of "ambient listening" surveillance because their batteries were depleting within two hours of charging.
It was in this circus of mistrust and distrust that they withheld the information about the probe from both the Minister for Justice and the Commissioner, despite an obligation to report it.
The details were eventually furnished to Alan Shatter on 13 February – notably after the Sunday Times article. Martin Callinan never got that report in writing. According to evidence, the Commission always worked off the premise that the requirement could be met verbally – and this is how they gave the Commissioner the information.
A futile inquiry?
There could be much more that both GSOC and the Garda Síochána could take from this report – not about the dangers of 21st century bugging and surveillance techniques – but on how it is absolutely necessary that they begin building bridges and mending fences.
But, those potential learnings have all been overshadowed by other events.
Cooke had been invited to make "more general recommendations" as part of the inquiry's terms of reference, but he notes that this proposal "may perhaps have been superseded" since the inquiry's establishment.
The government has already announced that legislation will be introduced to establish a new police authority. This will, inevitably, revise the roles and relationship of GSOC, the Garda Commissioner and the Minister. 
Not only that, but the two men with the most to learn about handling these sensitive relations – Callinan and Shatter – have fled the scene, retired and resigned to the family home and the backbenches.