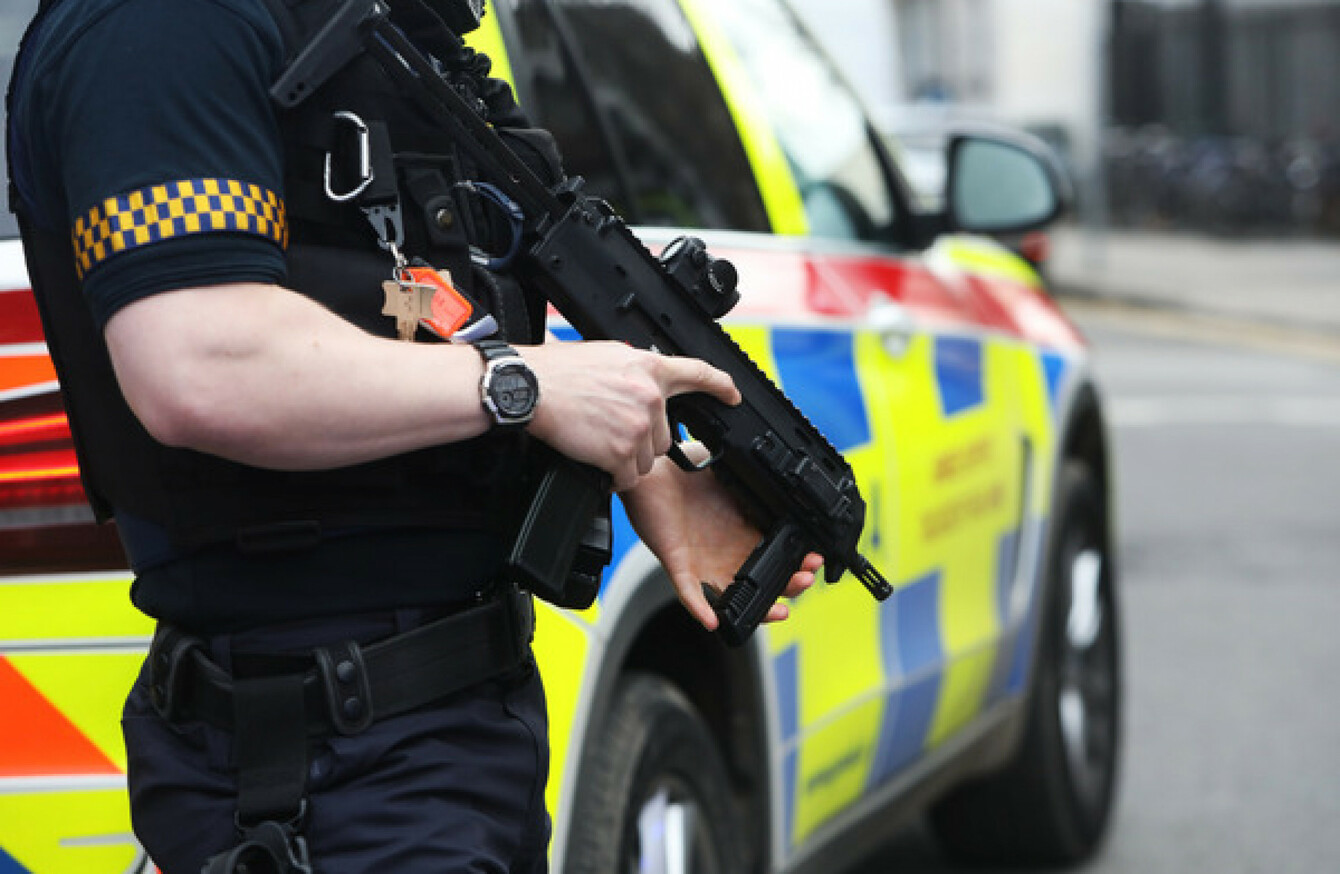 File photo of an armed garda
Image: RollingNews.ie
File photo of an armed garda
Image: RollingNews.ie
GSOC HAS LAUNCHED a public interest inquiry after a fully-loaded submachine gun belonging to a member of An Garda Siochána was found in Dublin city centre yesterday.
TheJournal.ie reported early this morning that the gun was handed in to Store Street garda station by a member of the public.
The gun was in a bag in the boot of a car which was part of a convoy travelling at high speed through Dublin city centre when it fell out of the car. It is not clear whether the boot of the car had been closed properly or whether it malfunctioned.
In a statement the Garda Síochána Ombudsman Commission (GSOC) said it "become aware through media reports of the temporary loss of a garda sub-machine gun from an official garda vehicle".
The Commission is concerned about the reports in the media and the apparent lack of security that these reports suggest.
GSOC said it has received no notification or referral from the Garda Síochána nor any complaint from a member of the public but it's of the view that an independent investigation is necessary to ensure public confidence in the civilian oversight of policing in a time of increased armed gardaí in Dublin city in particular.
The gun was being used by a garda who was part of an armed unit involved in ongoing criminal investigations in Dublin. The incident did not involve personnel involved in the operations surrounding the royal visit.
GSOC is appealing for witnesses to the incident to contact them on 1890 600 800 or DM them @GardaOmbudsman or email info@gsoc.ie.