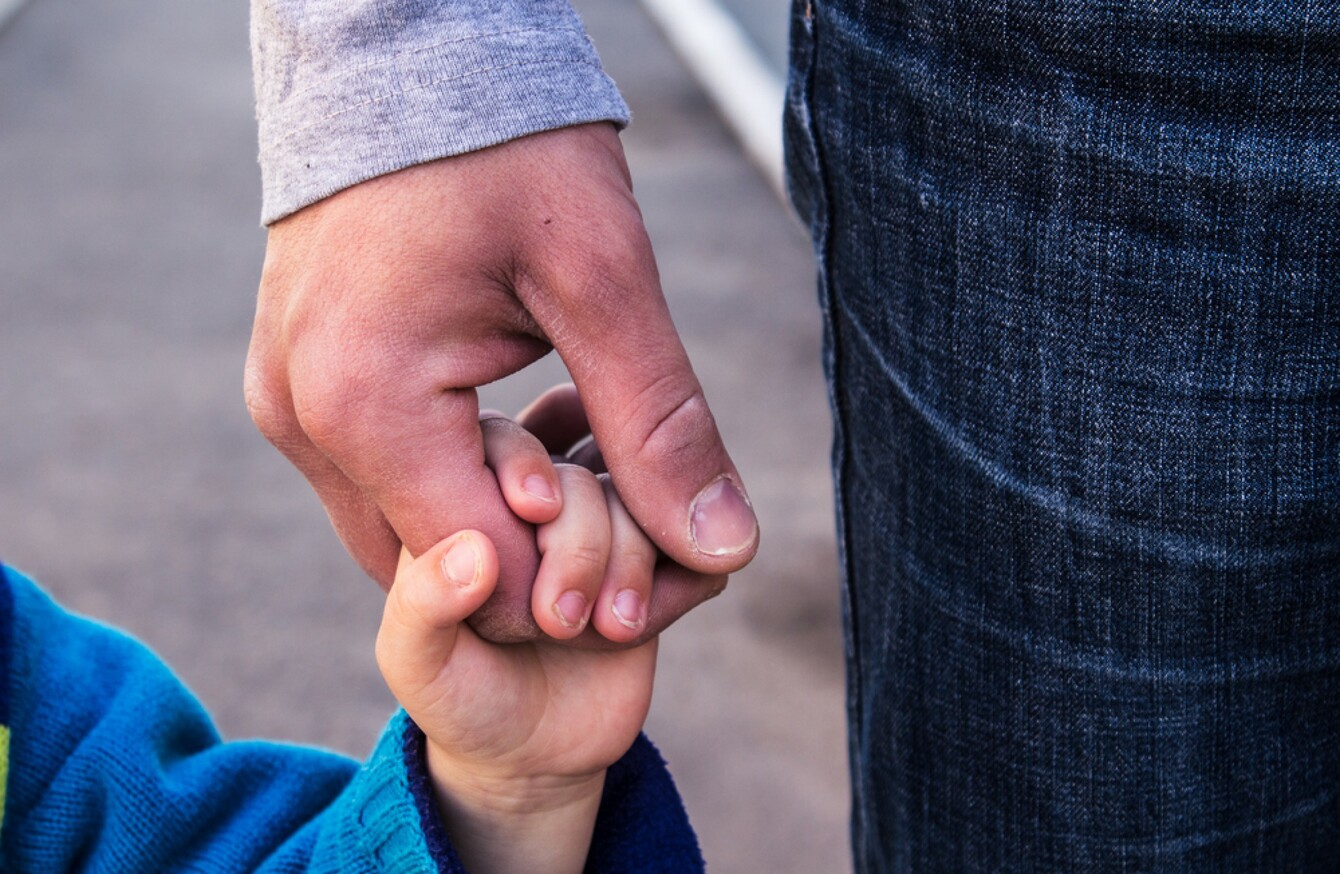 Image: Shutterstock/iLpO88
Image: Shutterstock/iLpO88
WHEN A CHILD is brought into care, there are various people involved in that process.
Social workers, gardaí, foster parents and carers, as well as their own parents, can be involved at various stages of the process but there is another person who can play a pivotal role in the future of a child at this stage of their lives.
When the case involving such children is brought before the court, the only voice a child has comes in the form of a guardian ad litem. These are independent experts who are appointed by a judge to give children a voice, and represent what they feel and want.
There are no actual requirements set out that are needed to become one but occupants of the role are usually experienced child care workers who are appointed to the court because of their background.
However, these guardians has been criticised by former Tusla CEO Gordon Jeyes, among others, who say that they are "answerable to no one" and earn "outrageous" money.
TheJournal.ie sat down with guardian Eugene Bigley from independent agency Tigala, to look at the role they play, tensions with Tusla, and how they help to plan what's best for the children involved.
He described the tough role of negotiating the best path forward for a child which often comes before the court, the ethical quandary of being paid by Tusla to do their job, and government plans to formalise the service.
Day to day
Bigley has a number of children under his care as guardian, ranging for toddlers to teenagers.
He visits them regularly at their foster care or residential placements. Rather than a social worker, or a garda, he says that he is able to build trust with children when he shows that he's not just another adult responsible for putting them in care.
"As a guardian, you have a unique role," he said. "You act as a safe space for children. You are a neutral person who will listen. It's through that you build a rapport and a relationship with them."
His job brings him all around the country, with a requirement to often make round trips from Dublin to Cork and other cities as part of the role.
Each case has its own demands and requirements, and the guardian must approach each in different ways:
Take, for example, a case I was working on recently. There's a young infant, with two very young parents. That child can't talk to me about their wishes or feelings. But I make independent inquiries. I ask for records from Tusla, and any others that inform me of the background.
Bigley then meets the child, witnesses how the parents interact with the child when they are allowed access, visits the child in their foster placement and looks at ways whereby the child could eventually be returned to their parents in a way that guarantees the safety of the child.
"With a small baby," he said, "every day they develop and grow. I'm always keen to see a long-term plan is made as soon as possible".
Another case sees Bigley work with two children under 10 who were subject to "significant neglect".
"There was fairly chronic domestic violence in the background," he said. They are currently in a stable foster placement, where they are doing well but ultimately want to return home:
They are extremely loyal to their family of origin and to their parents. Even though they lived in a situation of neglect, it's what they've grown up in. They just want to go home.
He visits them regularly, finds out how they're getting on school and keeps them informed of court proceedings.
The more complex cases, Bigley said, are usually found in adolescents. He said that, more often than not, teenagers don't fit particularly well into foster care.
The guardian would go to foster homes and residential centres, but it is often the case that they come across a placement that has broken down.
"There seems to be a significant difficulty," he said, "with adequate and robust residential placements for children of that age who have complex emotions and find it difficult to relate to adults".
He said that, from speaking to colleagues, that it wasn't uncommon to hear stories of placements that repeatedly broke down for whatever reason.
Collaboration
Based on their interactions with the children, their foster families, birth families and Tusla, the guardian will then prepare a detailed report to show in court the next time a judge is called to rule on a future plan for the child.
The court is interested to hear what the plans are for the child. I represent the wishes and views of the child in an independent and professional manner.
Often, the guardian's view for the best path forward can differ vastly from Tusla's.
On a recent visit to the family court, TheJournal.ie reported on a case where the guardian was sharply critical of Tusla's approach in deciding to remove a child from their foster home:
The children are very settled there. There are negatives, but there are a lot of positives… People think, 'Oh this isn't working, change it.' All future moves must be carefully considered… this is just not good enough.
Bigley says that guardians don't always agree with Tusla's approach, and this often creates a "healthy tension" around what is the best path forward.
Published some weeks ago, Geoffrey Shannon's audit of garda child protection procedures pinpointed failings in inter-agency cooperation, describing it as "overwhelmingly inadequate".
Bigley said that, in general, collaboration was fairly good between Tusla, the guardian and the parents of the child. However, he added that "occasionally, that doesn't work".
He used the example of a teenager currently under his care that has been placed in over half a dozen different foster and residential care placements since 2013.
"In those instances," he said, "I'm in there and looking at exploring options to make sure the new placements are appropriate."
While the guardians want to forge the best long-term plan for the child, the limited resources available to Tusla means that there can be situations where the solutions found are not agreed upon by all:
Where there are only a limited number of placements available for children with complex needs, they can end up in temporary situations that are not suitable. They're suitable from Tusla's point of view, in that they are available. I'm in the position where I don't have to agree with that. I can say to a judge that this needs to be reviewed and look at again.
"A distinctly uncomfortable situation"
There are some occasions where tension with Tusla is not a healthy one for guardians.
When legislation provided for guardian to be appointed in 1991, it included the following line: "Any costs incurred by a person in acting as a guardian under this section shall be paid by the health board concerned".
In practice in 2017, this means that independent guardians offering independent assessments of a child to the court are actually paid for the work that they do by Tusla.
For Bigley, this creates an uncomfortable situation:
It's a bit of an uncomfortable position ethically. This can be a difficult relationship to navigate. You may do you your independent inquiries, and present your report to the court. From a different route, then, Tusla can ask whether or not the inquiry was relevant, and whether it should be paid for.
He said that this system represents one of the biggest challenges to the guardian system as it currently exists.
"Until responsibility for payment is moved away from Tusla," Bigley said, "it will remain a distinctly uncomfortable situation".
Tusla agrees, and has also expresses its wish for the situation to be changed. A spokesperson told TheJournal.ie: "We believe that the funding of the guardian ad litem service should be independent of Tusla as we are a party to public child care proceedings in which guardians ad litem are engaged."
High pay
Speaking to the Irish Times in 2015, then-Tusla CEO Gordon Jeyes said that amount earned by some individual guardians "was outrageous" and criticised guardians as being unregulated and accountable to no one.
"They are not accountable to us so therefore we should not be paying them," he said.
In 2015, Tusla spent €8.1 million to pay guardian and €5.9 million on guardian's legal fees.
With around 65 guardians appointed that year, according to a report from the Comptroller and Auditor General, this equates to an annual salary of around €124,000 per year.
Barnardos provided the majority of guardians in that year, with 31. Tigala provided 13 while individuals and small groups made up the other 21. At any time, guardians typically have between 8 and 12 children in their care.
The report said that the professional rate paid to guardians is €125 per hour. In the case of a company such as Barnardos, the report notes that administration, management, training and supervision functions are subtracted from this figure.
A comparison is also made between the fees paid per hour in similar jurisdictions. Guardians in Northern Ireland, for example, receive €40 per hour for preparatory work and that figure is €42 per hour in England and Wales.
The Tusla spokesperson said: "[Tusla] believes that the guardian ad litem service as it is currently structured does not provide accountability and does not represent a clear, quality assured service or value for money.
While Tusla recognises the importance of the guardian ad litem to the court and to the child in child care proceedings, Tusla is concerned that there is no system in place to monitor the quality of services.
Bigley said that, when all of the work done is factored in, guardians represent value for money, with a fixed rate set for their work on a national basis.
He said: "Conventional statutory services operate Monday to Friday, 9 to 5. Guardian ad litems does not operate such a service.
We are independent people, responsible for paying our own tax, indemnity insurance, premises if we have an office, IT systems etc.
"I was working on the bank holiday just gone, and would typically work six days a week," he said. "We visit children at the evenings, and on weekends. You have to cover your own time.
If a child phones you first thing in the morning, or last thing at night, you take the call.
Bigley added that, as independent workers, they don't get sick leave or similar benefits and operate under a system whereby if they don't work, they don't get paid.
'They'll judge us in later life'
There appears to be a political will to recognise the work that guardians do, and formalise and focus their role with new legislation.
In April, Children's Minister Katherine Zappone told an Oireachtas Committee the details of a bill that would extensively reform the existing "ad hoc" arrangements for guardians in child care proceedings.
"I am taking a child-centred approach and child-rights based approach," she said.
My focus is on ensuring that all children in child care proceedings get the opportunity to have their voice heard, through having access to an independent guardian.
The new bill would remove the responsibility for paying guardians from Tusla, and provide a nationally organised, managed and delivered Guardian ad litem service.
It would also determine clear criteria for the role, function, and qualifications required for the guardians.
Bigley said that he would welcome reform of the sector to clarify their role, and ensure that guardians are appointed to children in more cases.
He said that it is vitally important to make sure that all those involved in the care of a child get the hard decisions right, as failure to do so can have a major impact later on. He said:
I always think that no matter what age a child is that I'm working with, they might make a judgement in later life as to how all of us performed. It's so important to make far-reaching enquiries to ensure that whatever decisions are reached for the good of the child now are the best that can be made.