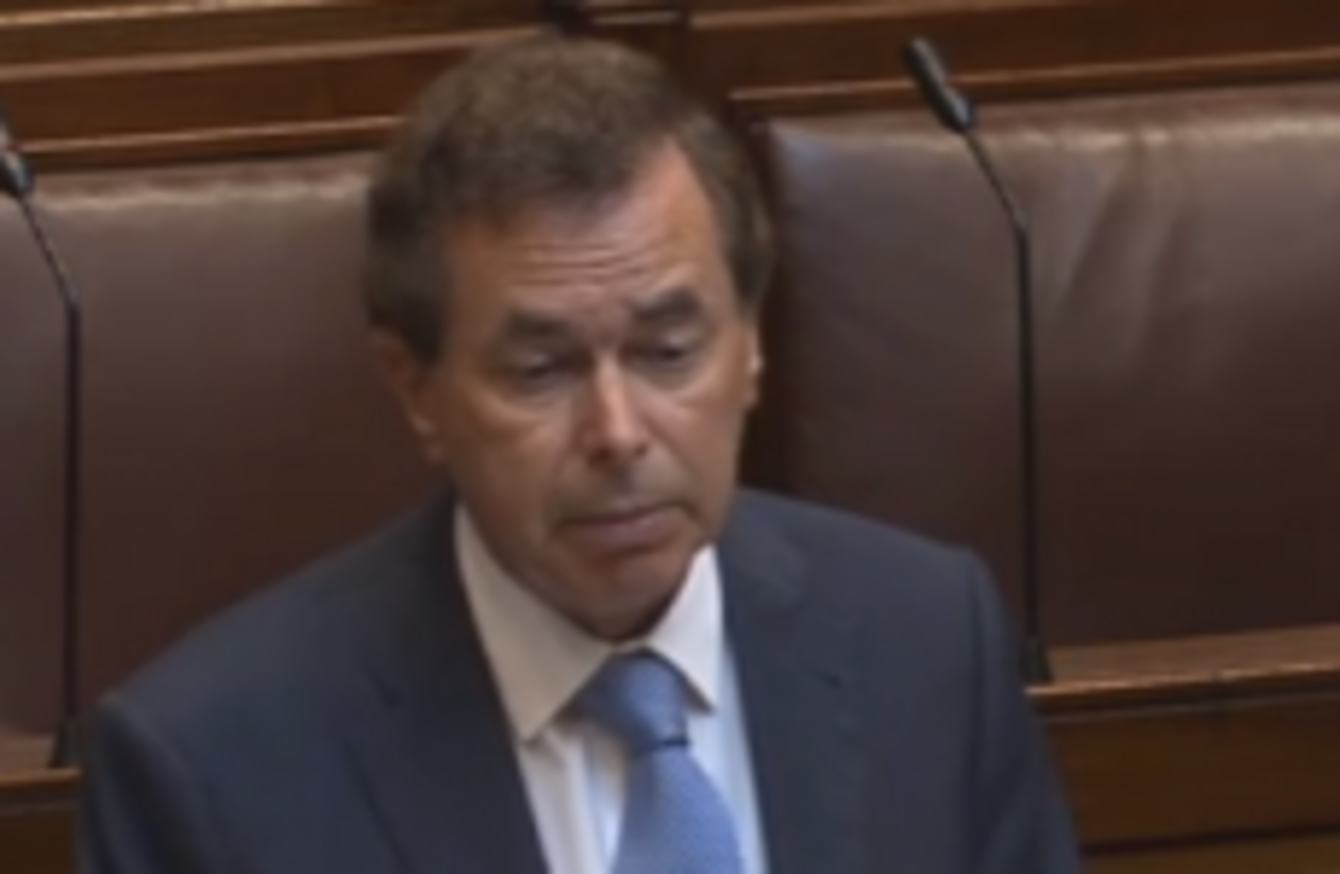 Image: Screengrab
Image: Screengrab
WHILE THE DÁIL is abuzz with talk of new ministers, an ex-minister was being vocal.
Alan Shatter again today took aim at barrister Sean Guerin, whose report led to Shatter's resignation as Justice Minister.
Shatter has previously said that he was "secretly put on trial" when the report was being put together.
Shatter said that "senior members of the Bar will go to any lengths" to block reform of the legal profession.
Speaking in the Dáil about the Legal Services Regulation Bill, Shatter said it was "extraordinary" that Guerin could "make a pronouncement" on a Minister who was overseeing legislative change that affected him.
He then called on the Human Rights and Equality Commission to examine how the report was compiled.
"In a speech I made in this House some weeks ago that both government and opposition have chosen to ignore, I raised the failure to comply with basic fair procedures, constitutional justice and natural justice in the manner in which Mr Sean Guerin, did his work in the Guerin Report.
"I want to invite the Human Rights and Equality Commission, who have very prominent members to now have a look, from a human rights perspective of how that matter was dealt with."
Sinn Féin's Justice spokesperson Padraig MacLochlainn was angered by Shatter using the the time to "settle old scores".
In response, Shatter told MacLochlainn that he had "no interest in human rights at all".