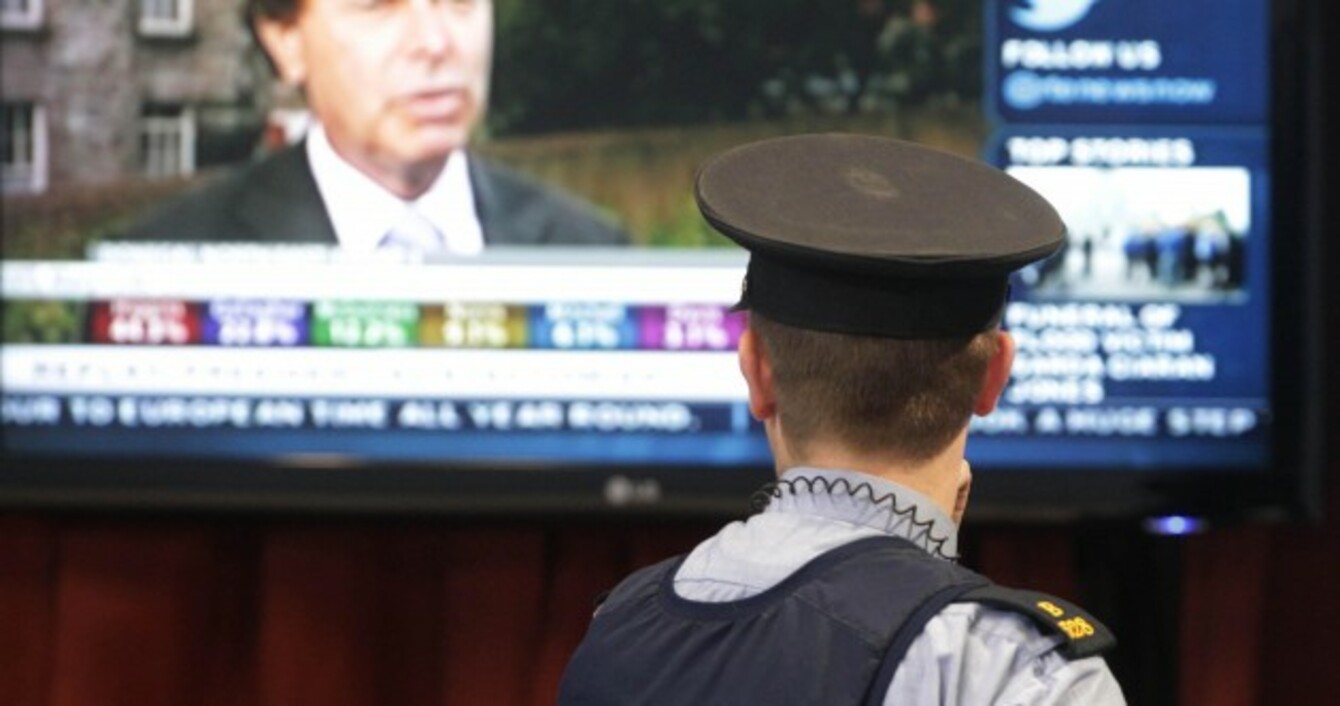 Image: Niall Carson/PA Archive/Press Association Images
Image: Niall Carson/PA Archive/Press Association Images
THE GUERIN REPORT into the handling of Garda whistleblower complaints has just been published by the Government.
It can be read in full here.
Seán Guerin, the senior counsel who authored the report, noted the difficulty of being a whistleblower in an organisation like the Garda Siochána where security is paramount. He wrote:
The paradigm of the whistle-blower is an unattractive one. The whistle-blower, like the referee from whom he gets his name, is seen as someone who is not on the team.The challenge of accommodating and learning from legitimate criticism is always going to be a difficult one, especially in a disciplined force.
The recommendations of the report are largely concerned with what Guerin believes the upcoming inquiry into the complaints, and the handling of them should focus on.
These are wide-ranging – he writes of concerns with the adequacy of investigation around nine separate Garda investigations, two of which were linked with the Jerry McGrath investigation (you can read the background to that in our explainer here).
However, he also looked at whole processes in Garda operations, including note-taking, guidance and support to officers during investigations, the entire bail process and conduct overall. 
The issue of how complaints by so-called 'whistle-blowers' is also a highlighted point, and one which will be given much time in the upcoming inquiry. The reaction of former Garda Commissioners and former Justice Minister Alan Shatter to these complaints, and their handling of them, should be looked at, Guerin recommends.
Criticism of his role in issues around the management of complaints led to the resignation on Wednesday of this week of Alan Shatter as Minister for Justice, Equality and Defence.
In his resignation letter, Shatter said that he agreed with senior counsel Sean Guerin's report recommendation that the allegations made by Garda whistleblower Sergeant Maurice McCabe were serious enough for an inquiry into them to be launched.
The chapters particularly of note in relation to the former minister's involvement are Chapters 1, 19 and 20, as he mentioned in the same resignation letter.
However, Shatter had said that he was surprised not to have been interviewed by Guerin in the compilation of his report:
I would have expected, if it was his intention to reach a conclusion or form an opinion with regard to my approach or the extent of my concern with regard to the issues raised by Sergeant Maurice McCabe, that he would have done so.
And he spoke of his concerns that Guerin had not received documentation from GSOC (Garda Siochana Ombudsman Commission) and there had been "difficulties" in that regard.