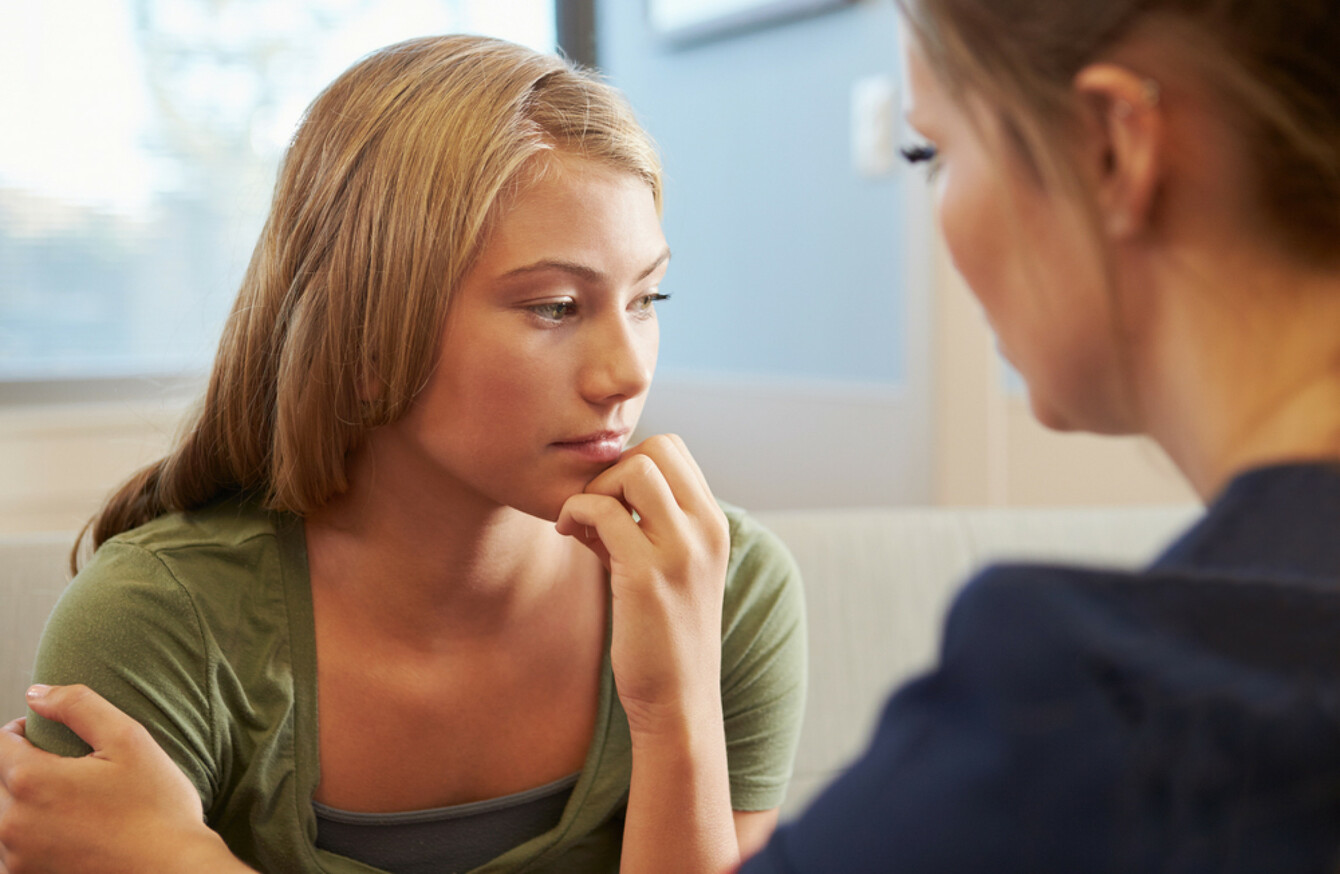 Image: Shutterstock
Image: Shutterstock
GUIDANCE COUNSELLORS HAVE said cutbacks in their role in schools have has a detrimental impact on Ireland's young people, who are experiencing increasing levels of anxiety and complex issues.
In Budget 2012, 600 guidance counsellor posts were withdrawn from the education system.
In response to a recent question from TD Thomas Byrne, Minister for Education and Skills Richard Bruton said that as part of budgets for 2016, 2017 and 2018, 500 of the withdrawn posts will have been restored by September next year.
"All of these 500 posts are allocated separately and transparently on the normal staffing schedule of posts for schools. These posts have been ring-fenced so they can only be used for guidance activities and to meet the guidance needs of the school," he said.
Speaking to TheJournal.ie, Beatrice Dooley, President of the Institute of Guidance Counsellors, said there was a 59% reduction in one-to-one educational, vocational and personal counselling after the 2012 cuts.
Guidance counsellors were put back into teaching subjects, with one in five now performing as fulltime teachers – the equivalent of 168 removed from the guidance counselling service.
"Post cuts in some schools the guidance counsellor no longer gets to see their TY students for an individual appointment about subject choice - that's the most important meeting that you'll have with those students. Instead of meeting your Leaving Certificate students four times in 6th year, you meet them twice."
"The worst hit by the cuts were the Junior Cycle students. We would have had very little input with them after 2012 because we had to focus our energy on the senior students who had decisions to make about where to go to college or whether to do a Level 5,6,7 or 8 course or take an apprenticeship."
Mental health
Dooley said this is of great concern to guidance counsellors as research conducted by the Royal College of Surgeons Ireland (RCSI) in 2013 found one in 15 of the country's 11 to 13-year-old have experienced suicidal ideation. In Ireland, we also have the highest suicidal rate for girls and the second highest for boys in Europe.
"You'd have kids coming into your office upset and the bell goes and you have to run to class – the kid is still upset – it was very worrying as you have to go to class for insurance reasons but you want to comfort the upset student. It was a Sophie's Choice scenario," she said.
The anxiety levels the young kids are coming in with are more and more elevated – a lot of that is fuelled by social media. The problems coming in the door are more intense, varied and greater in frequency.
Dooley said the current referral system is not adequate, as even after counsellors refer a student to their GP they are left holding them "sometimes for months before they are successfully referred on to the appropriate mental health services".
Although she said there has been an improvement in the last two Budgets, in some cases, counsellors are also being timetabled to teach subjects like SPHE and Wellbeing.
The Institute of Guidance Counsellors is conducting an audit at the moment to establish how many hours associated with the 400 posts that have been restored so far are actually going to guidance counsellors and how many have been subsumed into the general allocation for guidance. The results of this audit are expected in March.
Minister Bruton said the cost of restoring the remaining 100 posts is in the region of €6 million.
"This will be considered in the context of future Budgets, however, there are needs across the system which have to be balanced in the decisions made in each budget," he said.