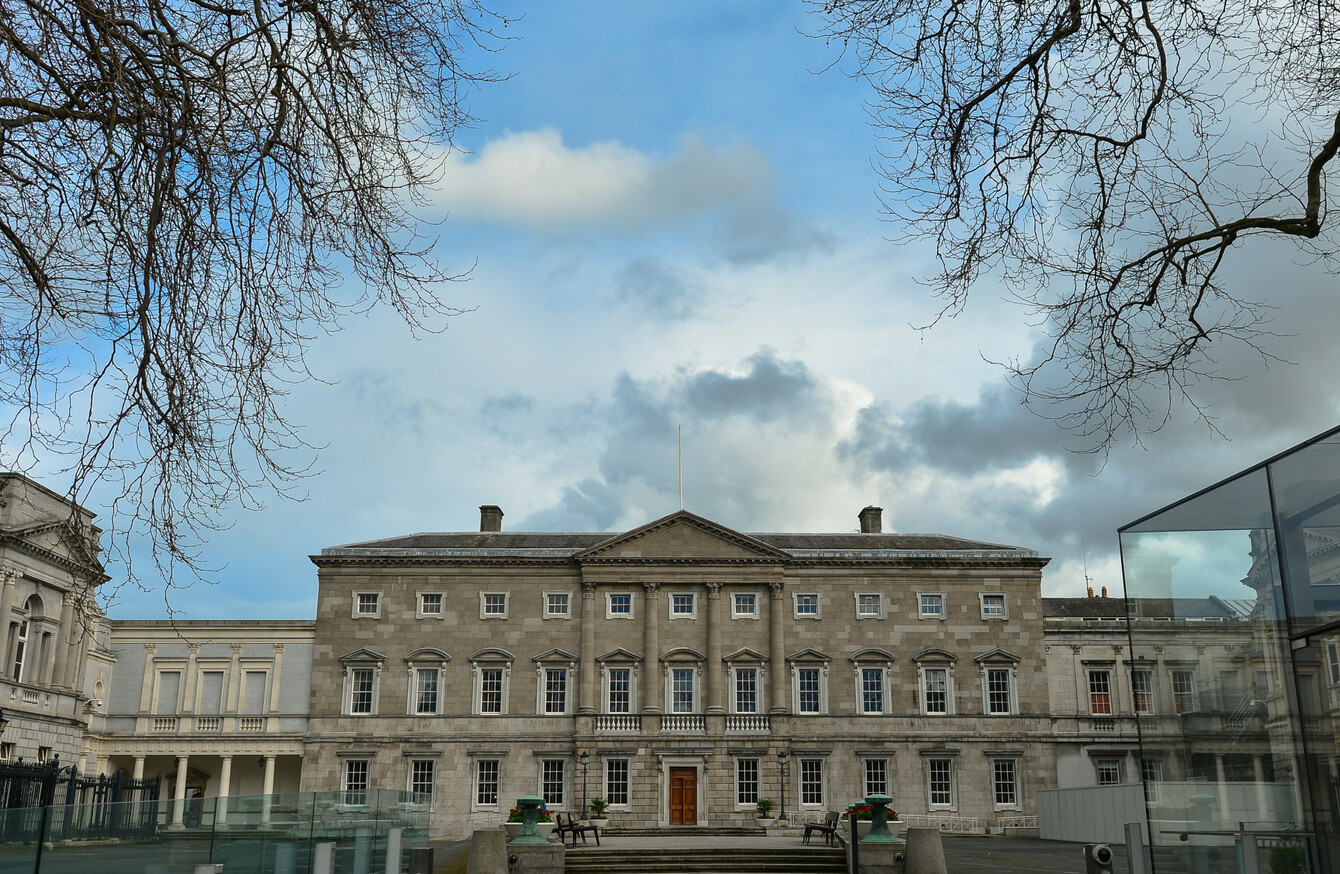 Image: SIPA USA/PA Images
Image: SIPA USA/PA Images
TAOISEACH LEO VARADKAR has said he will consider re-introducing the 'guillotining'  of legislation in the Dáil next year. 
The guillotine is a legislative tool which allows for a debate on a piece of legislation to be stopped after an agreed period of time, regardless of what stage the debate is at. 
The Fine Gael-Labour government was criticised for the overuse of the guillotine.
In 2013, its use was even criticised by Justice Minister Charlie Flanagan who condemned the use of 'guillotine' motions to kill off any debate from the opposition.
The Taoiseach made his comments about its reintroduction as the government faces another complication from Brexit next year – the sheer amount of changes to Irish law that will need to take place to prepare for a no-deal Brexit.
At least 45 legislative changes will be needed, including over 20 pieces of primary legislation.
In order to accommodate this in the Dáil schedule, Ministers have been asked to prioritise legislation so that it can be passed before March, as law changes relating to a no-deal Brexit would cause a backlog. 
Varadkar said the guillotine could be the answer to getting through that backlog:
Under the last government I was a member of, with Fine Gael and Labour, we used the guillotine and used it copiously and perhaps used it too much. And we rushed things through and they didn't get proper consideration.
I think we now have the other extreme where we never put a time limit on debates and that allows that legislation to be held up and other legislation not to get done. I think that's something we're gonna have to give some consideration to in the new year and the new session.
Due to the government not holding a majority in either House, the Taoiseach said he can't impose a guillotine anymore.
However, he suggested the Oireachtas Business Committee or perhaps the major parties or groups might agree "that an issue deserves 20 hours debate but 20 should be enough you know? So perhaps we can do something to improve the pipeline and flow of legislation next year on that basis".
Brexit legislation
It is not the first time such a call has been made this year. Opposition parties had been called on to agree to the return of the legislative guillotine in the Dáil due to the threat of having the abortion legislation significantly delayed.
The Taoiseach said the volume of Brexit legislation could clog up the Dáil early next year.
Varadkar said he wants the Brexit legislation to be included in one big Bill, but there are issues with this option.
"Ideally we'd do it in one single omnibus bill, one Brexit Bill. I'm told by the Attorney General that we might not be able to do that but we're going to try do it in maybe three or four or perhaps five…
"When you consider that a parliament passes about 40-50 pieces of primary legislation in any one year, four or five would be maybe 10 or 12% of the load. We'd rather not have to use parliamentary time on it. It's not going to stop everything but it will take up time," he said, adding that in 2018 there have also been delays due to filibustering by some TDs.
"We've had a bit of a legislative logjam already this year, largely because of effective filibusters on a few Bills. On the abortion legislation in the Dáil, on the road traffic legislation in the Dáil and at the moment in the Seanad when it comes to the Judicial Appointments Bill."
He concluded:
"And while people may feel very strongly about this legislation, by holding it up they actually hold up everything else too. So the Judicial Council legislation is delayed and lots of other legislation is delayed for those reasons – and that's a big problem."