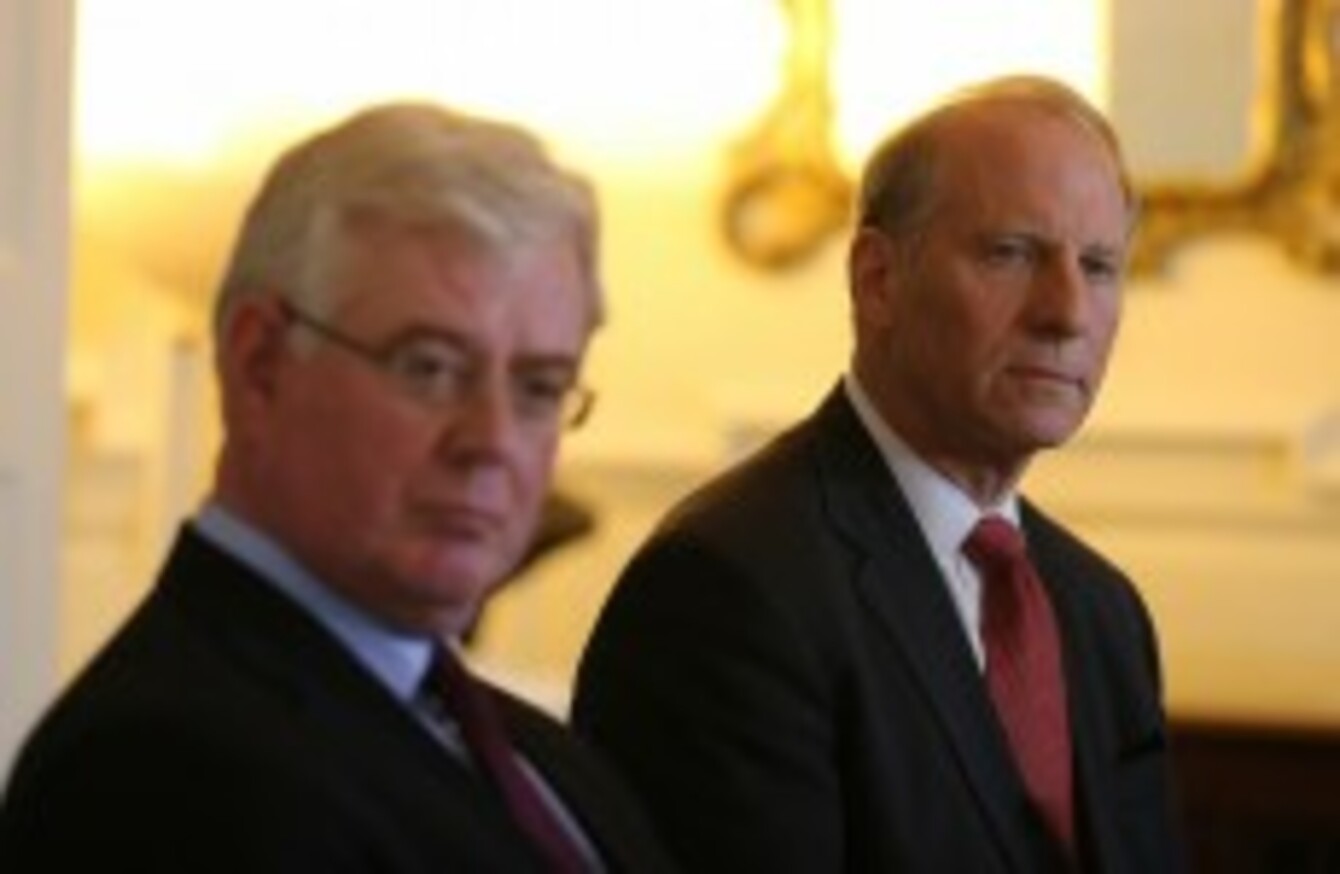 Image: Niall Carson
Image: Niall Carson
FORMER US DIPLOMAT Richard Haass has confirmed that his formal involvement in talks on the North is over.
Haass, who chaired talks between all parties on flags, parades and dealing with the past last year, was in Dublin today ahead of the resumption of the Party Leaders' Talks next week.
Speaking afterwards, Haass said that while he won't be involved in the talks, he still hoped for a positive outcome.
He said that the past "could not be ignored or dismissed" and said that dealing with the past would pose an important challenge for the future of Northern Ireland.
Tánaiste Eamon Gilmore, who met with Haass, paid tribute to the work done by the American.
"Last year, under Richard Haass' chairmanship, the Northern Ireland parties made enormous progress towards reaching an agreement on flags, parades and dealing with the past.
During his chairmanship, Richard Haass consulted widely across society in Northern Ireland and took back to the table a clear message from the people that they want to see the party leaders finding new, comprehensive and credible ways of dealing with legacy issues.
"Richard Haass' visit to Dublin and London this week is timely. With the local and European elections in Northern Ireland now over, the Party Leaders are due to resume their talks next week. On the eve of the renewed talks, I want to send a message of support and solidarity to the party leaders. This is the time for agreement."