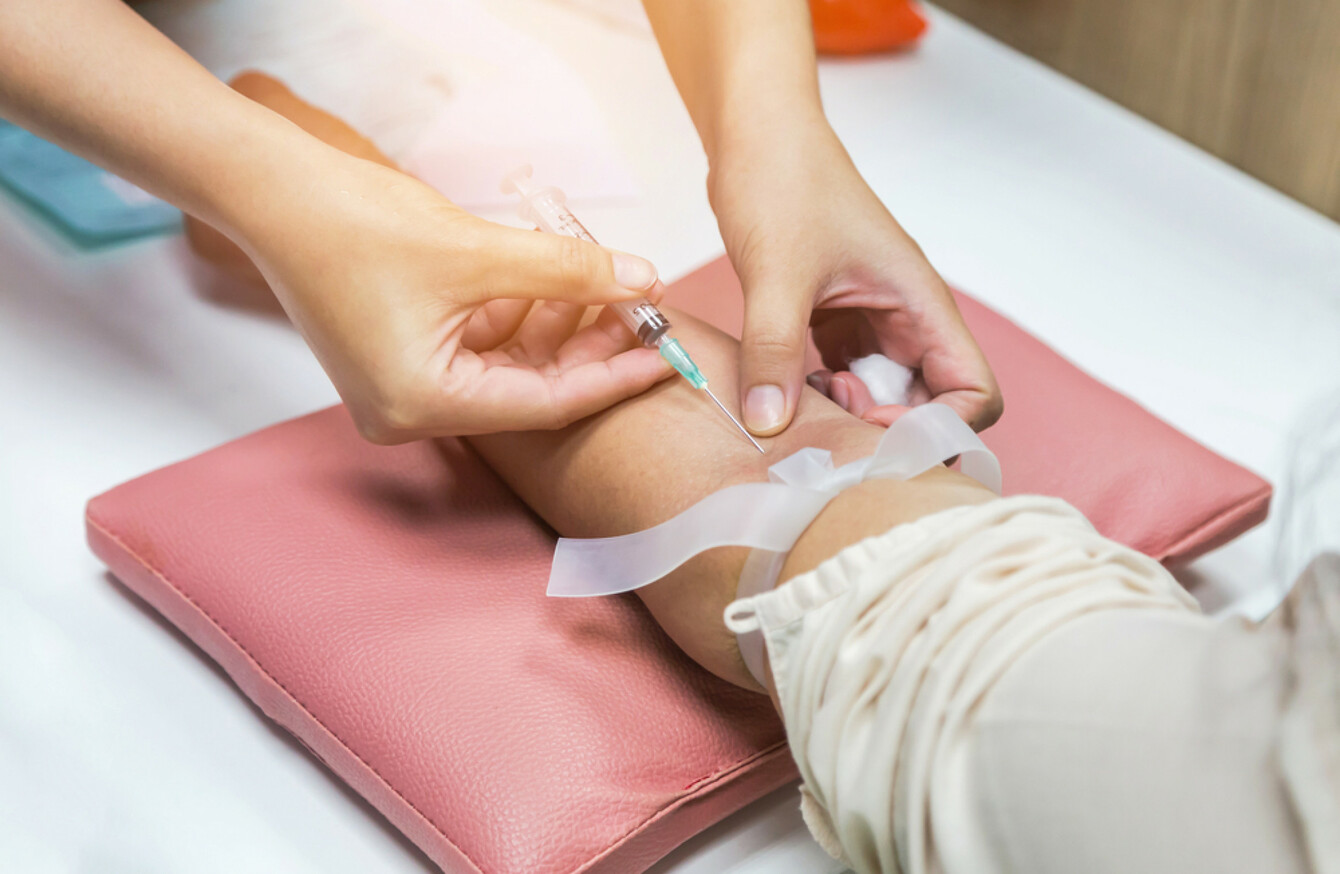 Image: Shutterstock/Soonthorn Wongsaita
Image: Shutterstock/Soonthorn Wongsaita
HAEMOCHROMATOSIS AFFECTS ABOUT one in 200 people across Europe – but is particularly prevalent in Ireland affecting 1 in 83 people.
People with haemochromatosis take in too much iron, leading to an overload which can result in symptoms such as tiredness, depression, joint and abdominal pain and loss of sex drive.
According to Margaret Mullett, chairperson of the Irish Haemochromatosis Association, one in five Irish people are carriers of the gene.
This statistic is unusually high because of Irish genetics, that is generations of "inter-marrying from the same gene pool".
There is a similar trend in countries with high numbers of Irish descendants, such as Australia or the UK, which also have above-average levels of the condition.
Haemochromatosis can only be developed if both parents are carriers of the gene.
As part of its awareness drive the HSE has said that research indicates early diagnosis should see the manageable condition being no barrier to a normal life.
The element iron is required for the body to produce hemoglobin in red blood cells to transport oxygen around the body.
Those with haemochromatosis have a mutation in this function in that they keep taking in too much iron after this process.
It is estimated that well over 40,000 people could be affected by this condition but only 20,000 people are diagnosed.
As public awareness of the condition is low, symptoms (which include fatigue, depression, joint and abdominal pain and loss of sex drive) are often confused with other health issues.
Men usually show signs of the symptoms earlier than women but some with the disorder have no clinical symptoms at all.
Diagnosis is made through two types of blood test carried out by a GP and following this, genetic testing.
Treatment after diagnosis then involves numerous procedures of taking blood to reduce the iron level.
Once the levels have been restored to normal after treatment, patients should expect three to four sessions of blood taking per year for the remainder of their life.
Research confirms that treatment of the condition is effective once detected early and the affected person will have a normal life expectancy.
Mullett said that people often put symptoms down to "working hard" but if someone is diagnosed with the condition or even as a carrier, they should alert family members and "talk about it" immediately.
People worldwide have reported significant health problems caused by late diagnosis and the condition untreated can lead to organ damage, liver cancer, arthritis and diabetes.
"When undetected and untreated, iron overload can result in premature death," said Professor Suzanne Norris of St James's Hospital, Dublin.
Dietary iron is found in many food sources such as red meats, spinach, oily fish and products fortified with iron. Iron levels can be increased through tobacco and alcohol use also.
National Haemochromatosis Awareness Day is being marked with 27 information stands across shopping centres and hospitals.