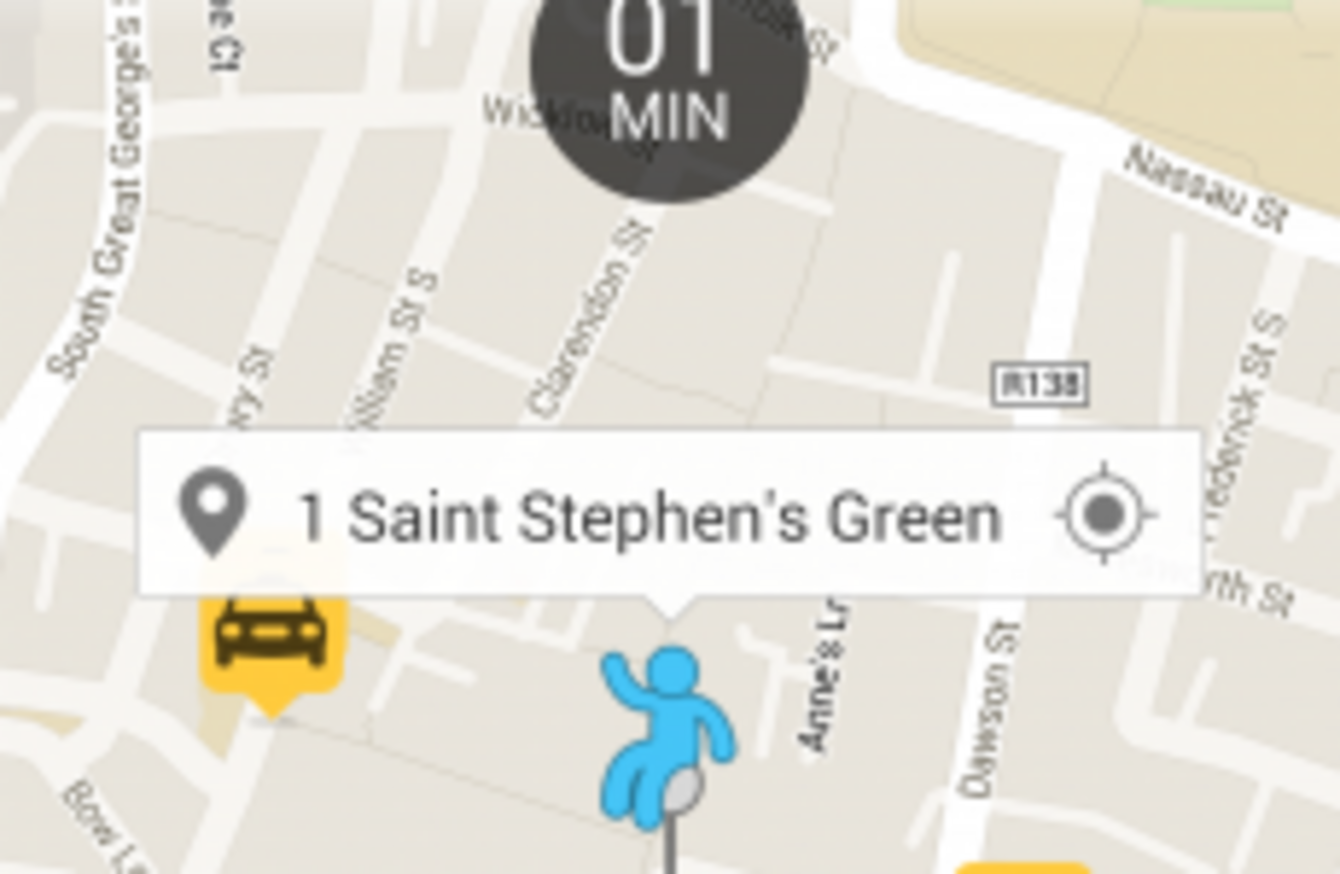 The Hailo app was also redesigned, offering a cleaner look and reorganised format.
Image: Hailo
The Hailo app was also redesigned, offering a cleaner look and reorganised format.
Image: Hailo
THERE ARE FEW companies that have built up as much goodwill as Hailo. Since it arrived on the scene back in 2012, it has been quickly adopted by the country and has expanded to almost all of Ireland.
But while its focus has been mainly on individuals, the taxi company now setting its sights on both businesses and the hospitality industry.
For the latter, the company is currently testing out a new service called Hailo Hub, a web service designed for the hospitality industry. It allows these services to book taxis for their guests, who provide their name and number and receive notifications through SMS making it accessible for non-smartphone users.
Currently, Hailo is trialing the service with a number of businesses in Dublin, but this new focus doesn't mean it's neglecting either individual consumers or businesses, according to the company's general manager for Ireland, Tim Arnold.
Rather than moving away [from individuals], we're broadening our focus to include businesses and the hospitality industry. We've got a business product for companies who want to give Hailo access to all their employees than separately, we've got this solution [Hailo Hub] for the hospitality industry and of course, our regular retail customers. We're still targeting them as well."
In recent times, the company has been busy adding new features to its service. Alongside Hailo Hub, it incorporated iBeacon, Apple's Bluetooth-powered location service which allows later iPhones and Android devices to recognise if you're in a Hailo taxi, to allow those with the app to jump into a taxi and still pay through the app, as well as a redesign of the core apps.
The other areas it's improved is its business offerings, mainly providing one central account for companies for employees traveling for work purposes, as well as giving the app a cleaner design.
It hasn't all been plain sailing though. It recently did hit a setback when it announced it was pulling out of North America recently (and its co-founder and co-CEO Jay Bregman left to focus his attention on drones) but its focus is on Europe and Asia as according to Arnold, "they're the markets where our model is working" (it recently launched in Singapore).
Scaling in Ireland hasn't been as difficult, it being the first service of its kind to arrive here certainly helped matters, but its quick expansion meant it became the first country to see almost nationwide coverage which gave it a major advantage.
What's interesting is in Ireland, it's easy to expand as there's one taxi regulator so all of the regulations, they're all the same and [usually] it's a challenge for our driver team to build up those drivers in each market that we go into… now that we've got coverage all over the country, and we've users all over the country, you find that if you use Hailo in Dublin and you go elsewhere, the first thing you're going to do is to try Hailo. It encourages more taxi use which is great for taxi drivers across Ireland.
While it's widespread, Arnold puts their success here down to the overall service it provides. By taking care of the drivers, that feel good factor filters down to customers and keeps everyone happy.
"Our model is the most efficient and economical way for drivers to find customers," says Arnold. "And when you've got happy drivers who provide a great service, you have happy customers."