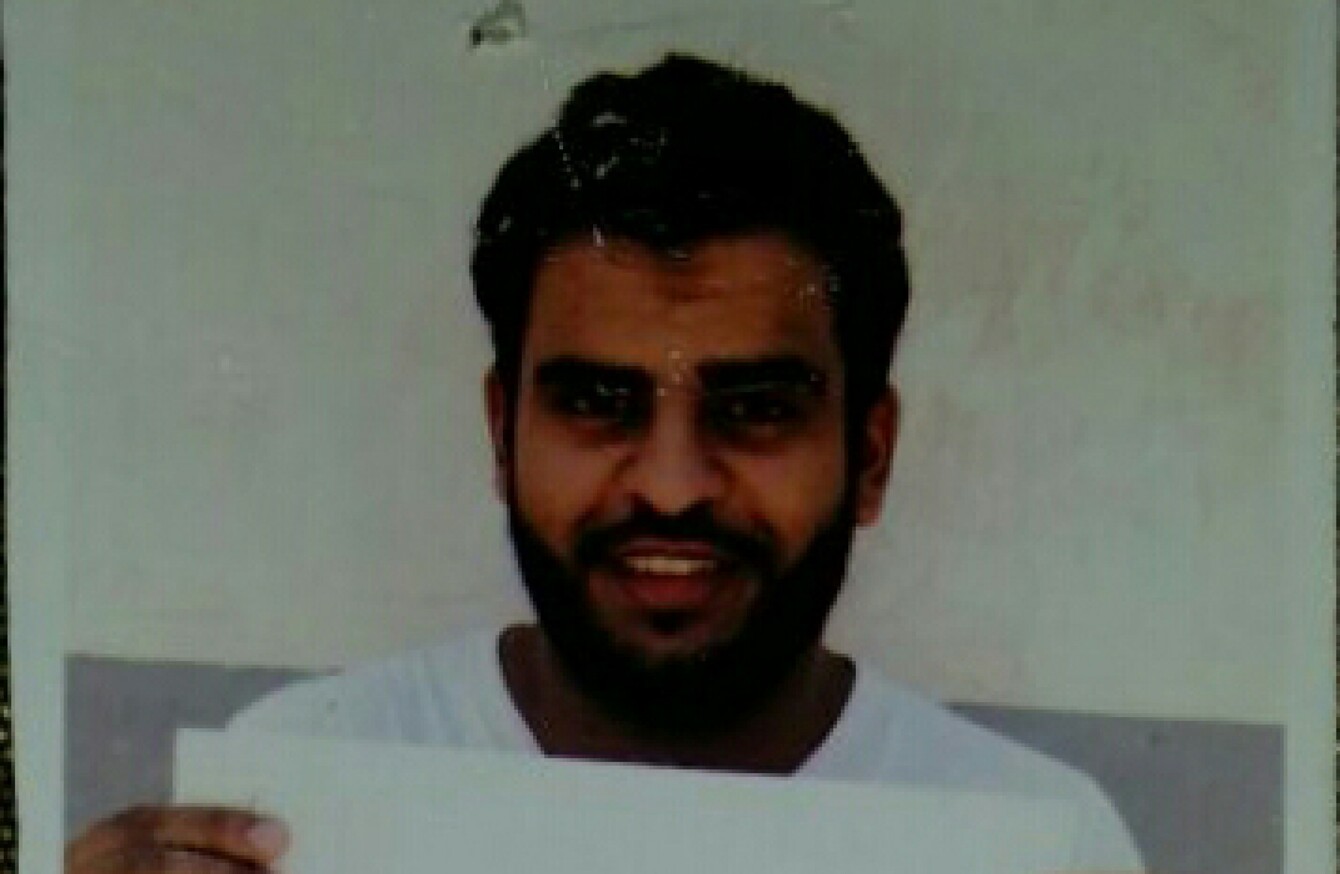 Image: Somaia Halawa/Amnesty International
Image: Somaia Halawa/Amnesty International
Updated 10pm
A SINN FÉIN MEP has asked the government to take an international legal challenge against the Egyptian government for breaching the human rights of Irish citizen, Ibrahim Halawa.
Speaking after the 20th postponement of the man's trial, Lynn Boylan said:
"It is clear from the most recent postponement that President Sisi is not taking the calls of the Irish Government to release Ibrahim seriously, despite having the means to do so through both the youth amnesty and the presidential decree.
I believe that the Irish Government must now put their words into action and pursue the legal avenue.
The Irish national has been held without trial since being arrested at a protest in Cairo in August 2013.
Boylan said that during the last 3 and half years, the court has only heard evidence on two occasions from 15 of the 100 witnesses.
"At this rate, it will take years for the trial to conclude, it is time that the Irish government took a hard line and defended this young man's human rights."
Speaking today, Taoiseach Enda Kenny said that he was "disturbed" by the reports emerging about Halawa's deteriorating health.
He said: "I read a report where he was reported to be confined to a wheelchair… I am disturbed by this, and we want to have verified from an Irish medical point of view what is the condition of Ibrahim Halawa."
The government is believed to be in the process of sending an independent medical expert to assess Halawa's health at the Egyptian prison.
Speaking from Belfast where he is engaged in political Talks, Minister Flanagan said that the lack of clarity around Halawa's health remained a serious concern. He said:
"I am disappointed and frustrated by a further adjournment in the court case in which Ibrahim Halawa is a defendant.
"Ibrahim has now spent more than thirteen hundred days and nights in an Egyptian prison cell without having been convicted of any crime. This is a source of great concern to the Irish government."
He urged Halawa not to pursue a hunger strike, or any other actions that would be detrimental to his health.
Earlier
#Open journalism No news is bad news Support The Journal

Your contributions will help us continue to deliver the stories that are important to you

Support us now
On Sunday, Sinn Féin MEP Lynn Boylan told RTÉ's The Week in Politics that Halawa's spirit is finally broken" and she is fearful he may not survive until his next scheduled trial date.
"His condition has deteriorated dramatically in the last number of weeks," she said.
"I know Ibrahim has embarked on hunger strikes on and off over the period of his detention, but I think following the parliamentary delegation in January and then the further postponement of his trial, I think his spirit is finally broken so he's now embarked on this hunger strike. He's being kept alive by glucose injections and he's in a wheelchair.
So we're very very concerned about Ibrahim's health and we don't think that, unless there's a very direct intervention by the Irish government, we're very fearful that he won't make it until the next trial.
After visiting Ibrahim in the Cairo jail in which he has been detained for almost four years without trial, Boylan described the harsh conditions that have led to his ill health.
It has been indicated that his trial has been again been rescheduled, this time for 5 April.