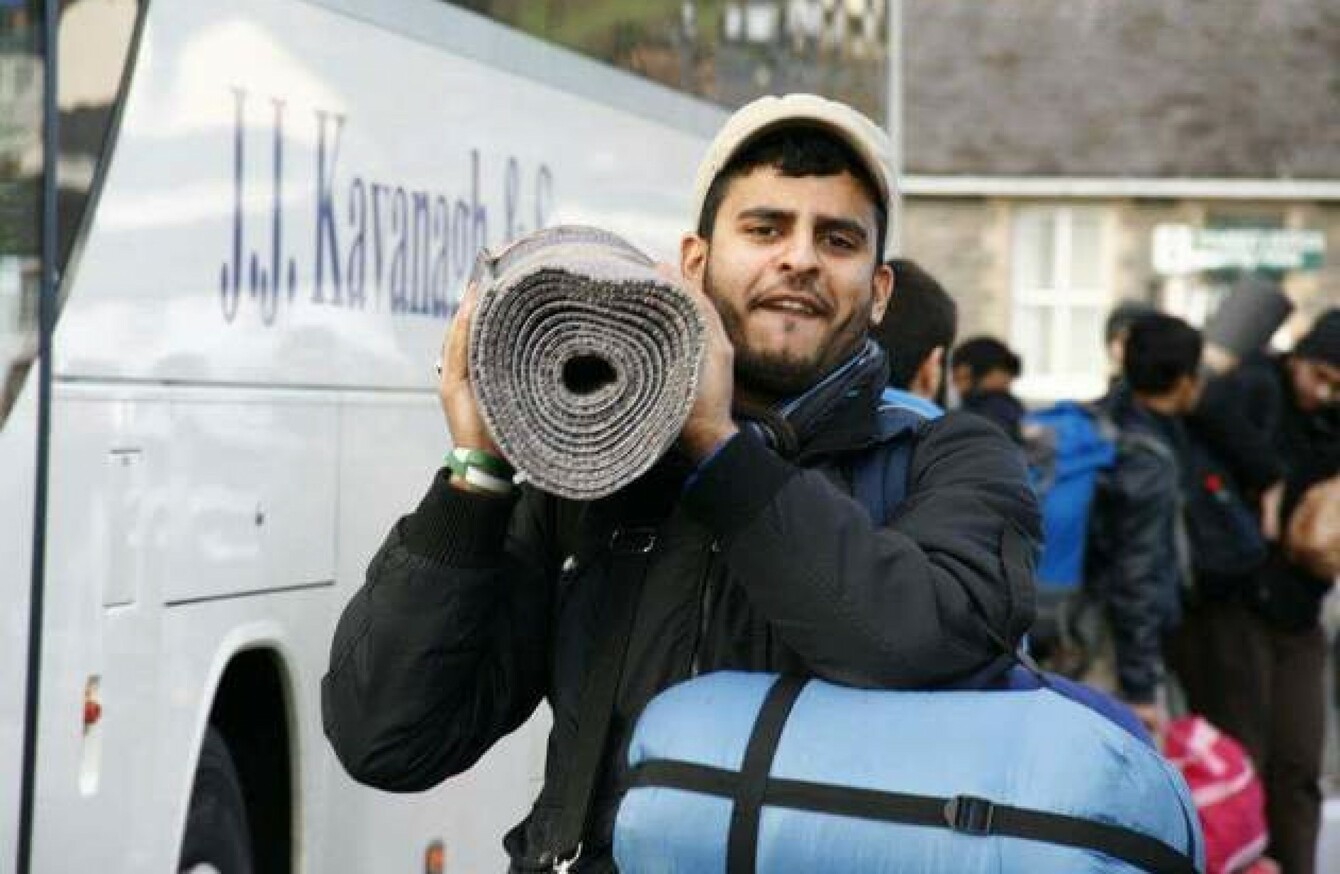 Image: Free Ibrahim Halawa/Facebook
Image: Free Ibrahim Halawa/Facebook
THE EGYPTIAN AMBASSADOR to Ireland says that Ibrahim Halawa is not being mistreated because Egyptian government officials have told her so.
Speaking this afternoon on RTÉ's News At One, Soha Gendi said that claims that he has been beaten in prison are 'all false, all lies'.
The claims have come from Halawa's family with Lynn Boylan MEP also saying that he told her during her visit to Egypt that he had been beaten with rubber polls across his back and behind his legs.
The 20-year-old Dublin student has also spoken of how he wakes up every morning to the screams of other inmates being tortured in Tora Prison in Cairo.
But Gendi says that none of this is true:
It's all false, it's all lies. And what proves that it's all false and lies is that there have been over 54 visits by the Egyptian authorities and governments and parliamentarians and none of them have said that they have seen him when he's been injured or wounded or anything.
"The family wants to drag attention to the case so they are saying things. But I'm sorry, we have sent parliamentarians, officials, the embassy is visiting him every other day," she claims.
Halawa has been jailed without trial since August 2013 after he attended a Cairo demonstration supporting the Muslim Brotherhood, which had been ousted from power by the Egyptian military.
The Muslim Brotherhood had won both parliamentary and presidential elections, but after further political unrest and violence, the military assumed control.
Mass trial
The Dublin teenager was arrested at a protest during the height of this instability and was charged along with 493 others. They were charged with offences including murder, attempted murder and participating in an illegal protest.
A trial date has been postponed 13 times with Amnesty International saying the constant delays are because of the "grossly unfair" attempt to try all those accused at once.
Asked about the process, Gendi denied that all the accused are being tried together.
She claimed that evidence is being collected and presented separately and that only a small part of the process is actually public, skewing the perception of the trial.
"Amnesty International have been wrong before and it's wrong here, there is no mass trial. This trial is a trial of a huge number of people but that doesn't mean that they are all tried at the same time," she said.
The Egyptian system is a very old court system, it's French oriented with some amendments from the legislature. It's an old system and it has it's own stances, so many stances and it moves slowly. But it moves slowly with the conviction that each one of those people has to be investigated separately, has to be convicted separately.
"The public court has nothing to do with court. The public session is for everyone to just have the final sentence called for, this doesn't mean that it's the only court session that is held."
Halawa's next trial date, the 14th, is set for 26 June.