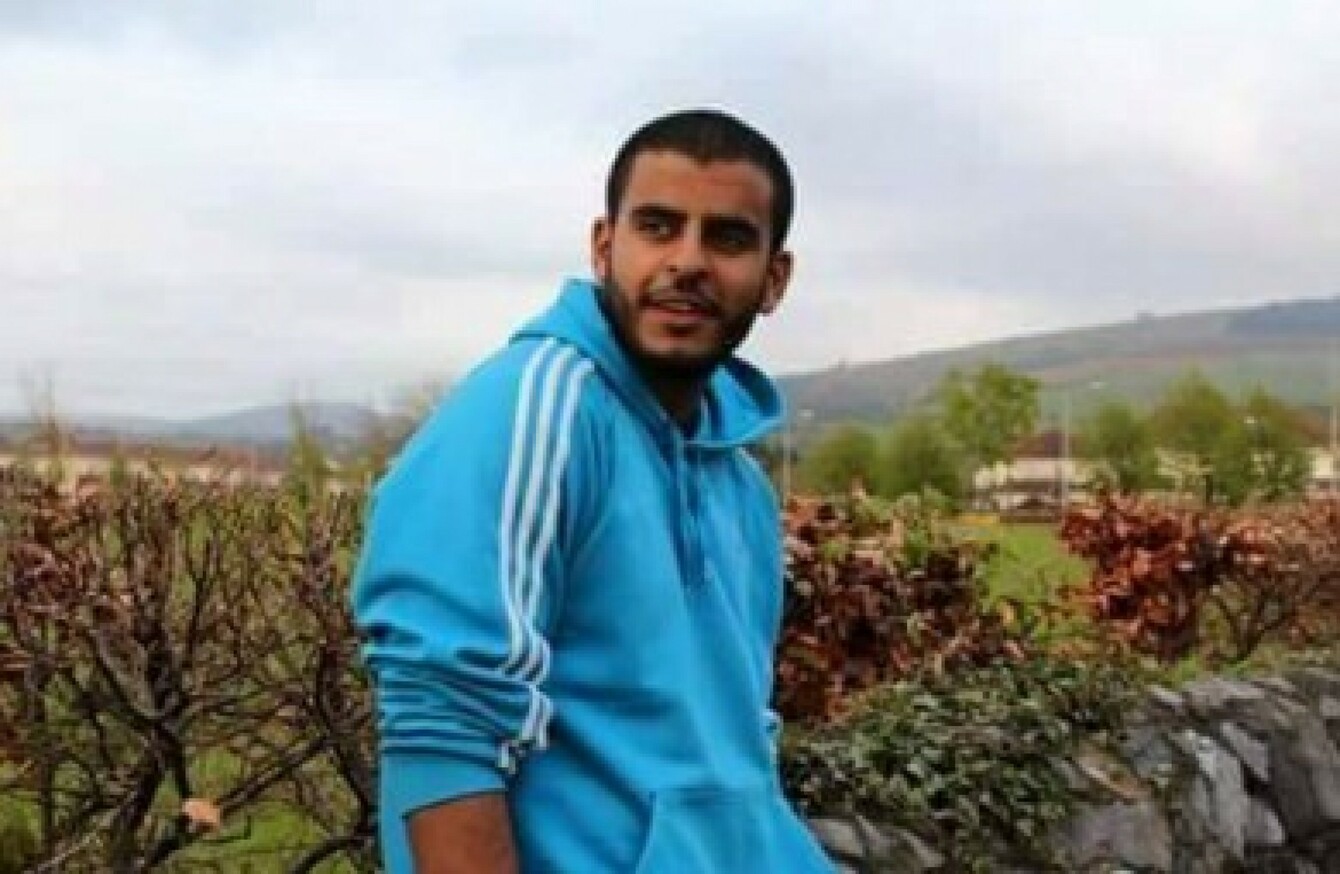 Updated 6.20pm
ENDA KENNY HAS claimed the Egyptian president has made known his "willingness" to use powers of pardon in the case of Irishman Ibrahim Halawa.
The 21-year-old Dubliner's trial was adjourned for an 18th time today.
It was confirmed this afternoon that the trial, due to begin today, has been postponed until 14 February. The trial has been consistently delayed since his arrest in 2013.
However, the Taoiseach told the Dáil that a cross-party delegation to Cairo last week heard of President el-Sisi's promise. He said:
"I thank the Ceann Comhairle for leading a delegation to Cairo and going to see young Ibrahim and speaking to President el-Sisi and hear him say that as soon as a verdict is given he will use his presidential pardon powers.
He said the very same thing to me on two occasions. Our problem is there are more than 400 defendants in the case.
"The Minister, Deputy Flanagan, and his officials have had more engagement on this particular case and young Ibrahim Halawa than any other Irish citizen I can think of."
Egyptian authorities have persisted in putting Halawa on trial with hundreds of other defendants in an action that observers say has contributed to the repeated delays in the process.
In a separate statement today, Minister for Foreign Affairs Charlie Flanagan reiterated the Taoiseach's words. He noted that some progress had been made at today's hearing with "a number of witnesses called and questioned".
"I sincerely hope that this indicates that the trial is finally now moving forward and that there will be an early conclusion.
However, he was less definitive about the president's intentions.
"In the course of an all-Party Oireachtas delegation visit to Egypt last week, President el Sisi reiterated to the delegation the message he has given the Taoiseach in respect of this case and his willingness to exercise discretion when the case has concluded…
We are all united in our determination to see this young man – who has spent almost three and a half years in prison without having been convicted of any wrongdoing – back home with his family and friends in Ireland at the earliest possible time.
Ireland's ambassador to Eygpt Damien Cole and his team were in court today to observe proceedings and to report back to Flanagan.
'Three and a half years later'
Labour leader Brendan Howlin, one of a group of eight Dáil members who visited the Irish citizen in prison in Egypt last week, described the latest delay as "incredibly disappointing".
Amnesty International meanwhile accused the Egyptian government of continuing to ignore its obligations "under both Egyptian and international human rights law" in relation to the case.
"This young Irish citizen has now been detained for almost three and a half years," Colm O'Gorman of Amnesty International Ireland said.
In this time, he has experienced unfathomable suffering. He has endured eighteen delays in his mass trial and spent 41 long months living in horrendous conditions in an Egyptian prison cell.
O'Gorman said it was "long past time that the Egyptian authorities respect international human rights law and allow this young Irish citizen to return home".
Protest  
Speaking at the weekend, the 21-year-old's sister Fatima, who was also detained after attending a protest alongside Ibrahim in August 2013, said their attendance at the event was not political. She told told Saturday with Claire Byrne that they chose to attend the it "on the spur of the moment".
In January 2011, a civilian uprising across Egypt led to the overthrowing of President Hosni Mubarak with over 800 people dying in violent clashes. Mohamed Morsi was voted into power the following year in a democratic election – but in July of 2013 he was overthrown by the Egyptian military.
The Halawas were in Egypt in August 2013 and Fatima said at the weekend that they decided to attend a peaceful protest to remember the people who had been killed by Egyptian security forces at Rabaa al-Adawiya Square.
Omaima, Fatima, Soumaya and Ibrahim Halawa were all arrested at the protest three days after the massacre on 17 August. The sisters were later released.
She acknowledged that Ibrahim spoke at the sit-in at Rabaa al-Adawiya Square but said their attendance was not political or pre-planned but was about remembering those who were killed.
In a piece for TheJournal.ie last weekend another of the TDs who visited Ibrahim Halawa in prison, the AAA-PBP's Paul Murphy, wrote that Halawa had told them about the harsh conditions he was being forced to endure each day.
"It is a maximum security prison, with 10 people crowded into his cell, with their feet touching and no space to move while sleeping. They sleep centimetres off the hard ground, on tiny mattresses," Murphy wrote.
"There is one toilet per cell and no privacy. In a previous prison, he said he was beaten with an iron bar and cut with metal chains by prison guards. He was also punished for refusing visits previously, by being put in a tiny cell two metres long and 80cm wide.
"While Ibrahim's resilience is extremely impressive, it is also clear that over three years in prison inevitably takes its toll. He is desperate to be home and with each court appearance (which are mass trials with 493 other defendants), which comes and goes with no verdict, he loses hope that he will ever be free.
This desperation has now resulted in him resorting to hunger strike on a number of occasions and when we visited he was refusing food, which resulted in him fainting the day before. He was encouraged by TDs to eat again, to regain his strength and to look after his own health.
With reporting by Sinéad O'Carroll