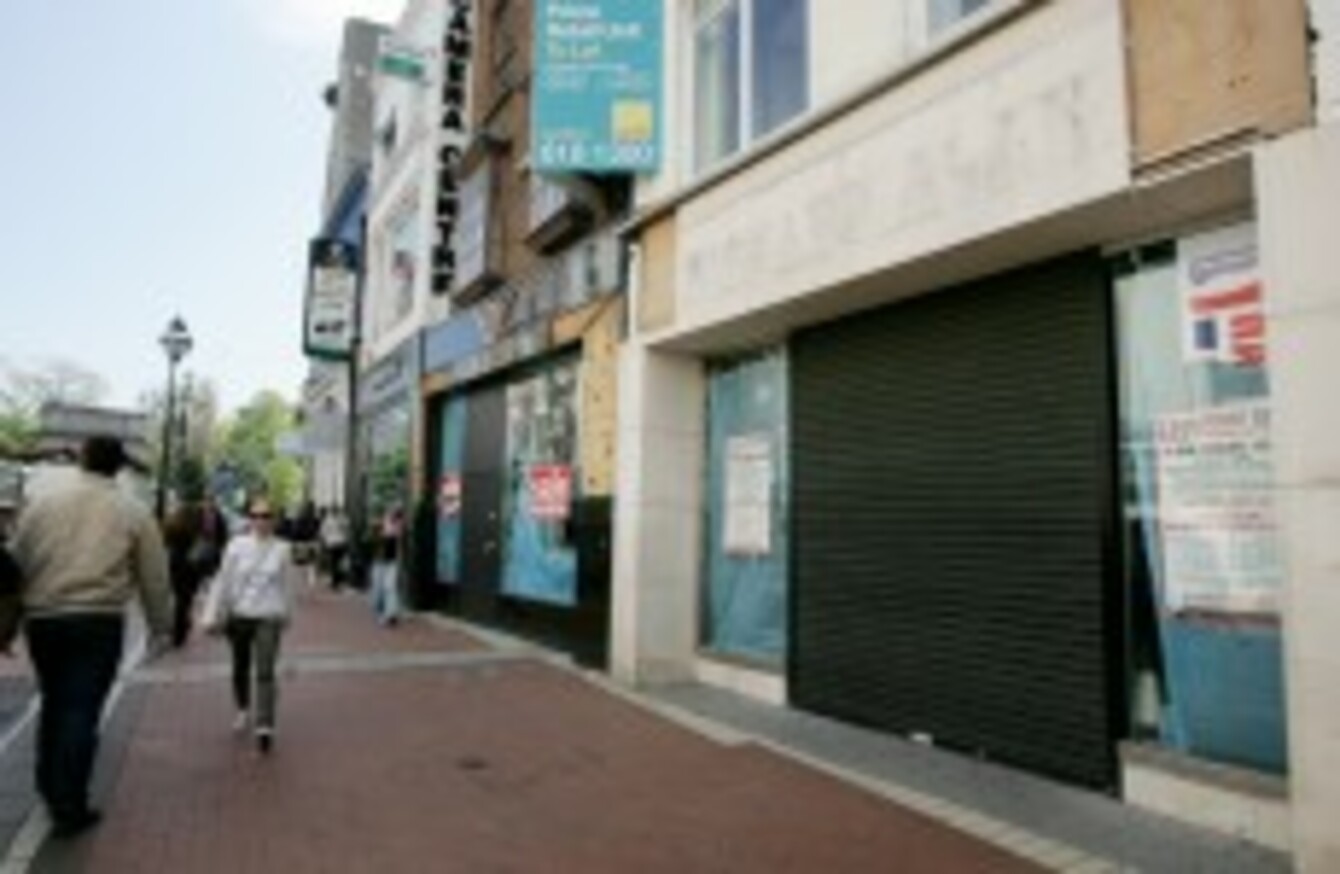 Image: Sam Boal/Photocall Ireland
Image: Sam Boal/Photocall Ireland
ALMOST HALF OF small businesses with property-related debt hangovers from boomtime investments are defaulting on their loans.
A new analysis by the Central Bank shows that many businesses' survival is threatened, with 43% of businesses unable to keep up with loan repayments.
This compares to a default rate of 23% for businesses unencumbered by property debt.
The Central Bank said that the "performance of SME loans is of crucial importance from an economic recovery perspective".
The worst performing sectors are the construction and hostel/restaurant trades, where over 60% of total loans to companies with property debt are in default.
Impairment
It said that high impairment rates on loans to smaller companies:
Suggest that there are a large number of employees potentially at risk as these companies may need to cut costs, downsize, or in some cases enter liquidation.
Data gathered by number-crunchers on Dame Street suggests that a minimum of 20% of Irish SMEs have an exposure to property debt.
That number could, in fact, be significantly higher when cross-bank borrowing is taken into account. The current research only focuses on property debts which businesses took on with their main bank.
Click here for a larger version
The report points out that cross-bank borrowing is anecdotally "most prevalent when firms were borrowing for riskier activity, such as property purchase".
Risk
Small Firms Association director Patricia Callan said that it was vital that Celtic Tiger-era property debts were not allowed to sink otherwise viable businesses.
"Rather than forcing owner-managers into decisions that will close down businesses, if the business is viable it should be allowed to continue".
From a public policy perspective, if the business itself is fundamentally viable, we need to find a means of keeping it going and keeping people in jobs. There shouldn't be undue pressure on businesses to sell of property (to service debt)…that constrains the business going forward.
She said that forbearance and loan restructuring should be looked at to help businesses manage their debt loads.
"Measures such as the separation and parking of the property debt; conversion of bank debt to refundable preference shares; other equity injections through enhancing the Employment Investment Incentive Scheme, should all be examined to enable the continued financing of the viable business."