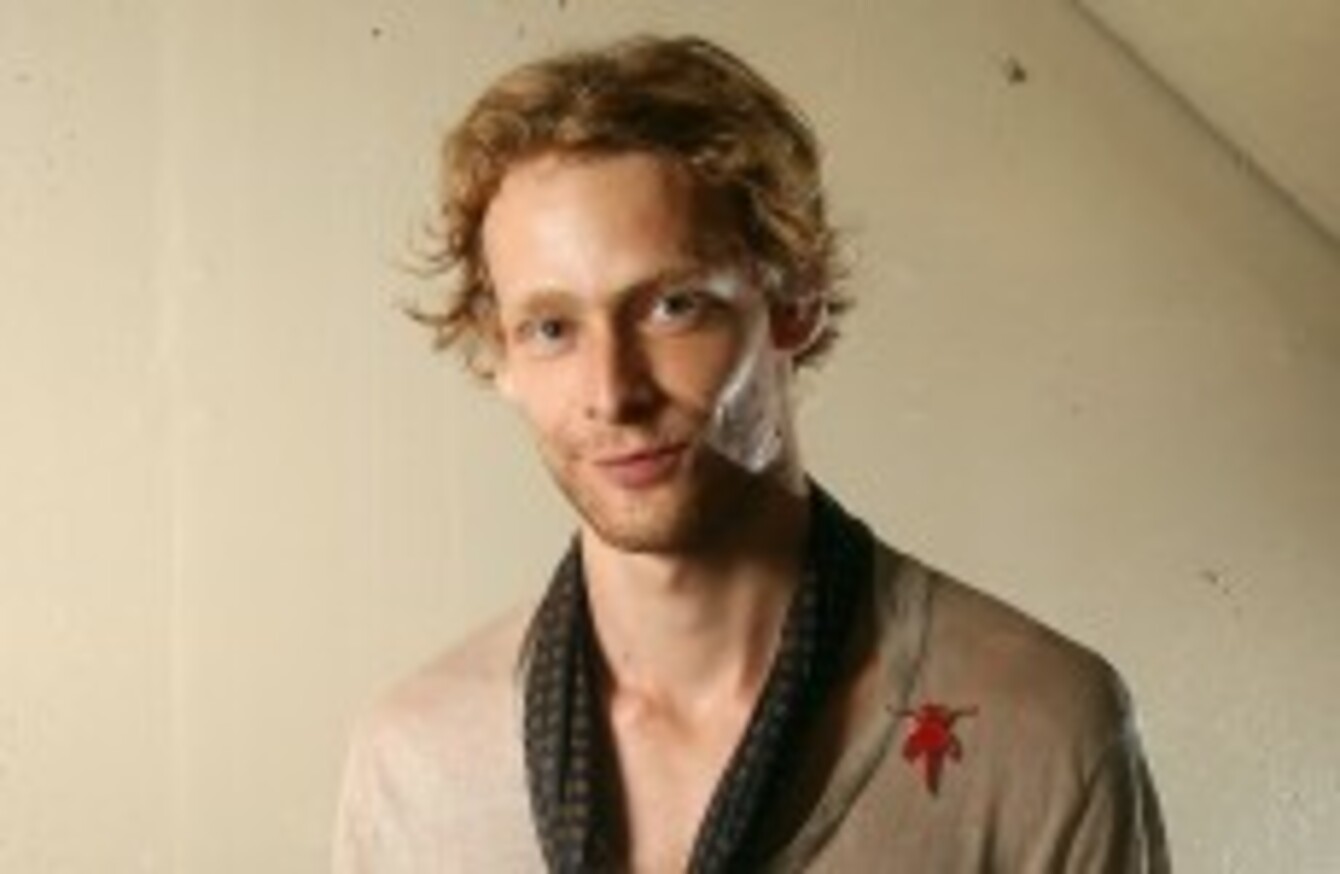 September 14, 2011 file photo shows actor Johnny Lewis posing for a portrait during the 36th Toronto International Film Festival
Image: AP Photo/Carlo Allegri, file
September 14, 2011 file photo shows actor Johnny Lewis posing for a portrait during the 36th Toronto International Film Festival
Image: AP Photo/Carlo Allegri, file
JOHNNY LEWIS, AN actor who played Kip 'Half Sack' Epps on the cable TV show Sons of Anarchy, has fallen to his death after apparently beating to death his elderly landlady at a hillside home, authorities said.
The Los Angeles County coroner's office on Thursday identified the bodies as those of Lewis, 28, and Catherine Davis, 81.
Coroner's Watch Cmdr Larry Deitz said he could not identify Lewis as being the actor. But the name and date of birth match, and both victims lived at the same address.
The causes of their deaths were unknown pending autopsies.
Police
Neighbours called police on Wednesday morning to report a woman screaming and three men fighting.
Officers went to a home in the Los Feliz area near Hollywood and found the body of a woman in the driveway, Sgt Frank Preciado told the Los Angeles Times. Investigators believe she was struck or beaten.
He said that the body of the suspected killer, who may have rented a room from the woman, was found about six feet from a wall.
The man climbed a wall and fought with a house painter at a neighbouring home, returned to the woman's home and climbed the wall again to fight with the painter and the owner of the second house, Preciado said.
He added that the man apparently fell while trying to scale the wall again and the men who fought with him were treated at the scene for minor injuries.
Sons of Anarchy
Jonathan Kendrick Lewis had a career spanning more than a decade, mainly in small roles. He played Ricky in the 2007 movie AVPR: Aliens vs Predator — Requiem and was Dennis 'Chili' Childress for two seasons on TV's The OC.
He played Epps on FX's "Sons of Anarchy" in 2008 and 2009 episodes.