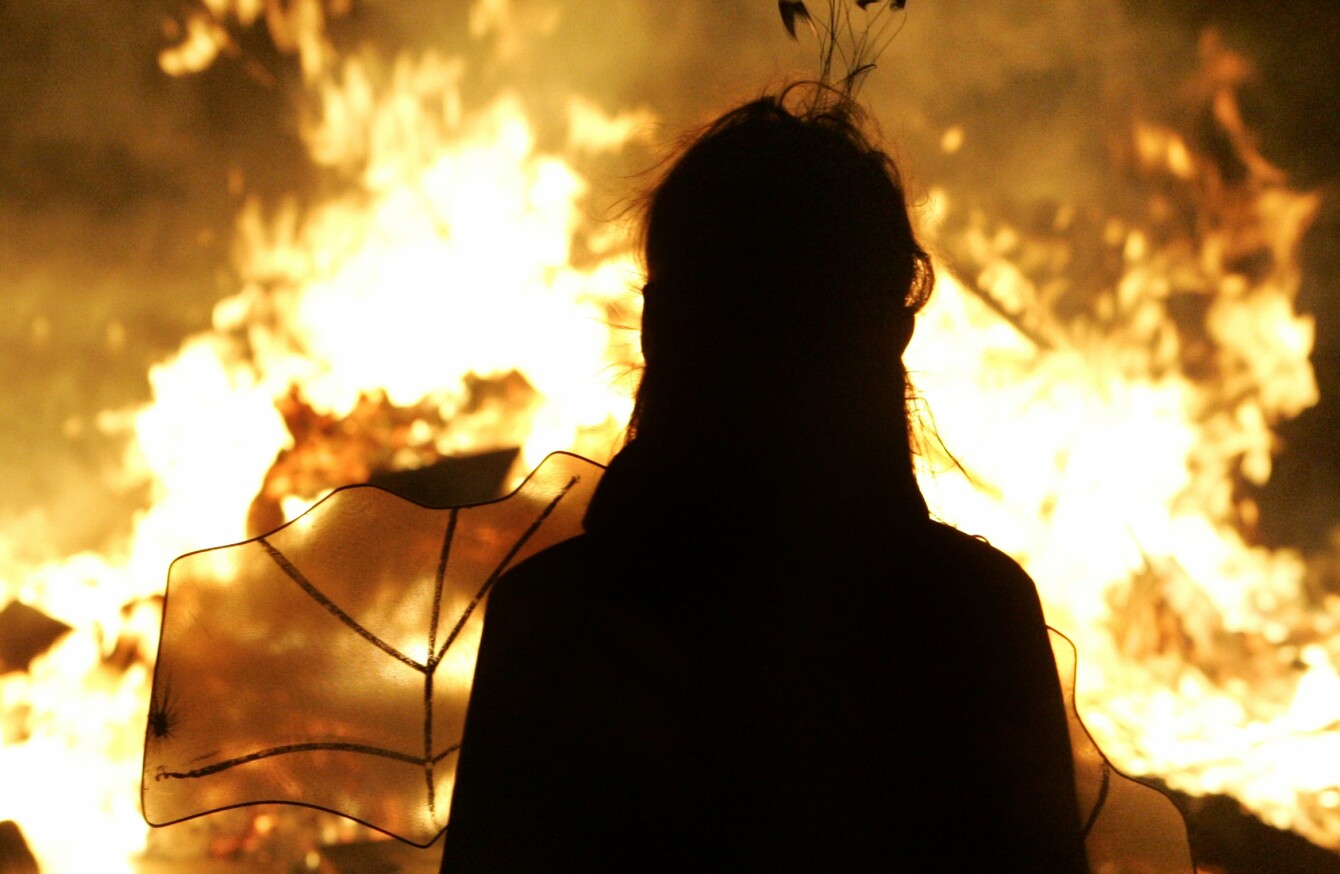 Image: Mark Stedman/Photocall Ireland
Image: Mark Stedman/Photocall Ireland
A SENIOR FIRE officer has urged parents to ensure their children don't cause trouble for emergency services this Halloween.
Tom Daly, District Officer in fire prevention at Tara Street, Dublin, told TheJournal.ie that educating future offenders is the way to reduce attacks.
He said: "We do get incidents alright. We get kids throwing stones so we have tried this year to engage with children with community groups and to educate them as to what the firefighter does.
"So we say breaking a window in a fire engine takes it out of action so they might not be able to respond to a call for their family, for example. We're working like that. We do have a number of incidents every year.
"We also have a Halloween initiative where we go into schools and try and develop respect for uniformed services which might dissuade children who are doing it.
Again a lot is down to the parents. They should know where their children are.
"Particularly the age group 8 to 13. The parents should know where their children are and that would help."
Attacks
Earlier this week, a unit of the Dublin Fire Brigade was attacked in Neilstown, west Dublin.
The Halloween period is a dangerous time for firefighters, who have experienced a 10% rise in the number of callouts in the past five years.
But Daly believes it is important to use the resources they have properly so they're not left in difficult situations.
He added: "Callouts have increased by about 10%. The calls do increase.
"It does stretch our resources but we have a policy to check out the fire before we send an engine. We try to reduce the resources being used up. We risk assess the danger of the fire and then go from there."
The main message from the fire brigade is to go out and enjoy yourselves safely.
Daly added: "Halloween is supposed to be a fun event. Go to the organised events. Enjoy yourself. If there happens to be a bonfire, stay well back. Things do come out of bonfires, projectile and hit people in the face or elsewhere."