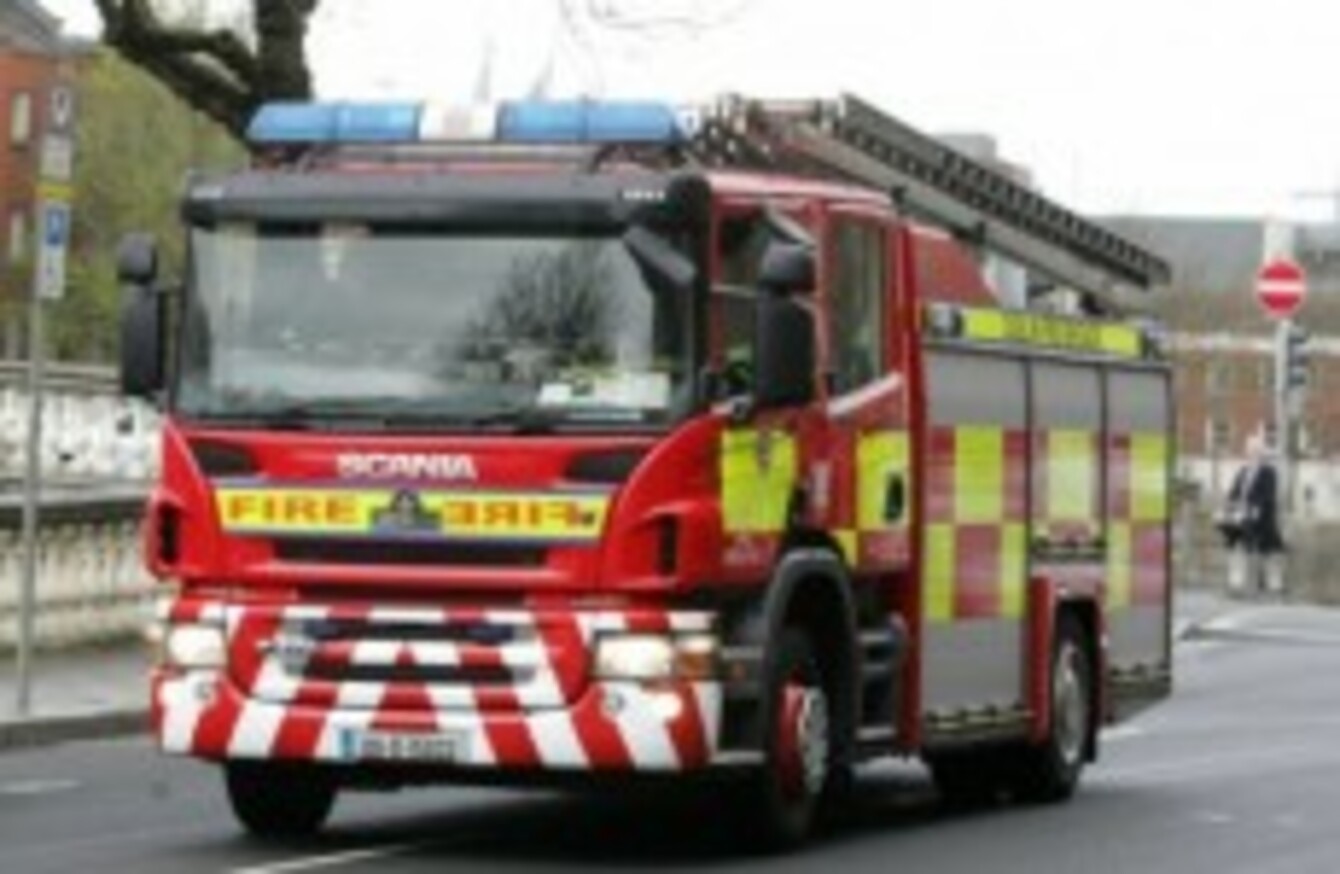 Fire crews battled the blaze
Fire crews battled the blaze
A FAMILY WHOSE home was destroyed in a Halloween night blaze has received more than €2,000 from kindhearted strangers online.
Alan Sloey, 39, was trick-or-treating with his two children Noel and Tristan when the blaze broke out at their home at Moylaragh Gardens, Balbriggan, Co Dublin around 10.30pm on Halloween night.
Despite the best efforts of his wife Manjola, 33, to extinguish the fire, thousands of euro worth of personal belongings clothes and household items were destroyed.
The fire is believed to have started in a downstairs bedroom with the cause of the inferno as yet unknown.
Dublin Fire Brigade spent more than two hours tackling the blaze.
"We lost everything except for a microwave and a TV," Sloey told TheJournal.ie.
"We still don't know what caused the fire but my wife says it started from the middle of the room.
"If I hadn't been out trick-or-treating with the kids then we would usually have been in that room, so it could've been a lot worse."
The family feared their lives had been ruined by the fire.
However a man known as Bryan Campbell heard about the heartbreaking tale and took to donation site GoFundMe and launched a fundraising campaign for the family.
In the hours following the blaze, almost 700 well-wishers joined the site to donate more than more €2,500 to the family's cause.
One woman named Audrey said:
 Thinking of you & your family at this very stressful time. I hope the renovations are quick and that you're back settled into your home as soon as possible."
Meanwhile another woman added: "Thinking of you all Alan although I know the people of Balbriggan will support you at your time of need."
The family claims they have been bowled over by the generosity they have received in the wake of the fire.
"I can't believe how good everybody has been since the weekend.
"We've been given clothes, household goods and we can't believe the level of generosity from people.
"I don't know what to say to say other than just thank you to everybody."
The family are currently staying with relatives and home to find new accommodation in the coming weeks.
To support the 'Help Alan' GoFundMe campaign click here.