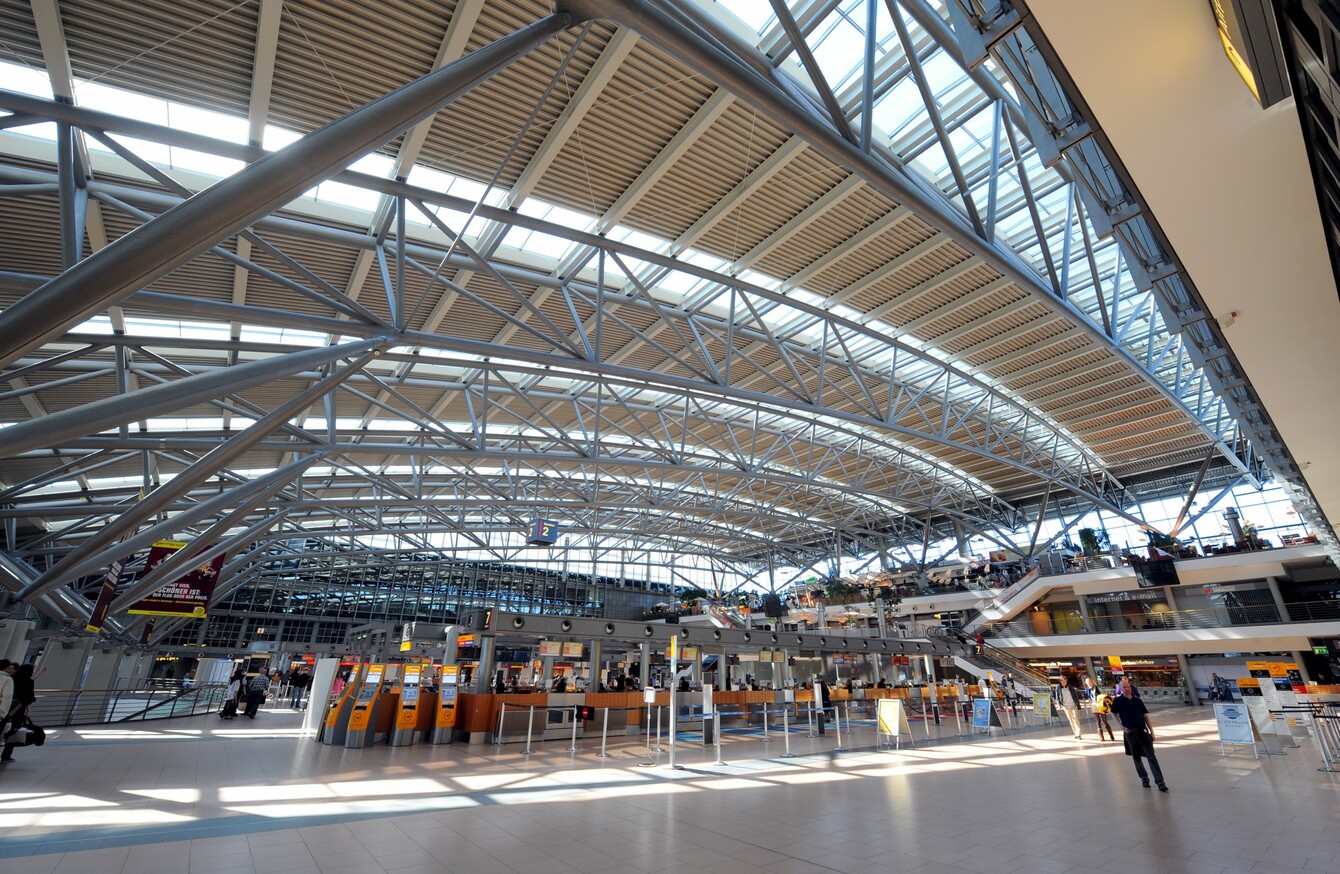 Hamburg Airport
Image: PA Archive/PA Images
Hamburg Airport
Image: PA Archive/PA Images
GERMAN EMERGENCY SERVICES services evacuated Hamburg airport this afternoon after people reported an unusual smell, respiratory problems and watering eyes.
Firefighters rushed to the airport with multiple vehicles while incoming flights were diverted and hundreds of passengers had to wait outside the terminals in freezing temperatures.
All flights were halted for several hours due to the evacuation, but air traffic started running again around 1pm, airport spokeswoman Karen Stein said.
More than 50 people, both passengers and staff, had complained about breathing problems, burning eyes and nausea. Firefighters were examining them to find out whether they had to be taken to the hospital, the German news agency dpa reported.
Those who left from the airport but not injured had to wait outside the terminals in freezing temperatures.
Firefighters designated special areas outside the airport building where physicians were examining those injured by the unknown substance.
The cause for the incident was not known, Stein said, "but we're working closely together with the authorities to find out more."
"The airport was completely closed" at around 11.30am , said Maik Lewerenz of the federal police office at the airport, before it was reopened at 12.45pm .
"There was an odour problem in the central air traffic control area, where passengers and hand luggage are checked. Some people complained of stinging eyes and coughing," he said, adding that "the cause is unknown so far".
With reporting by AFP