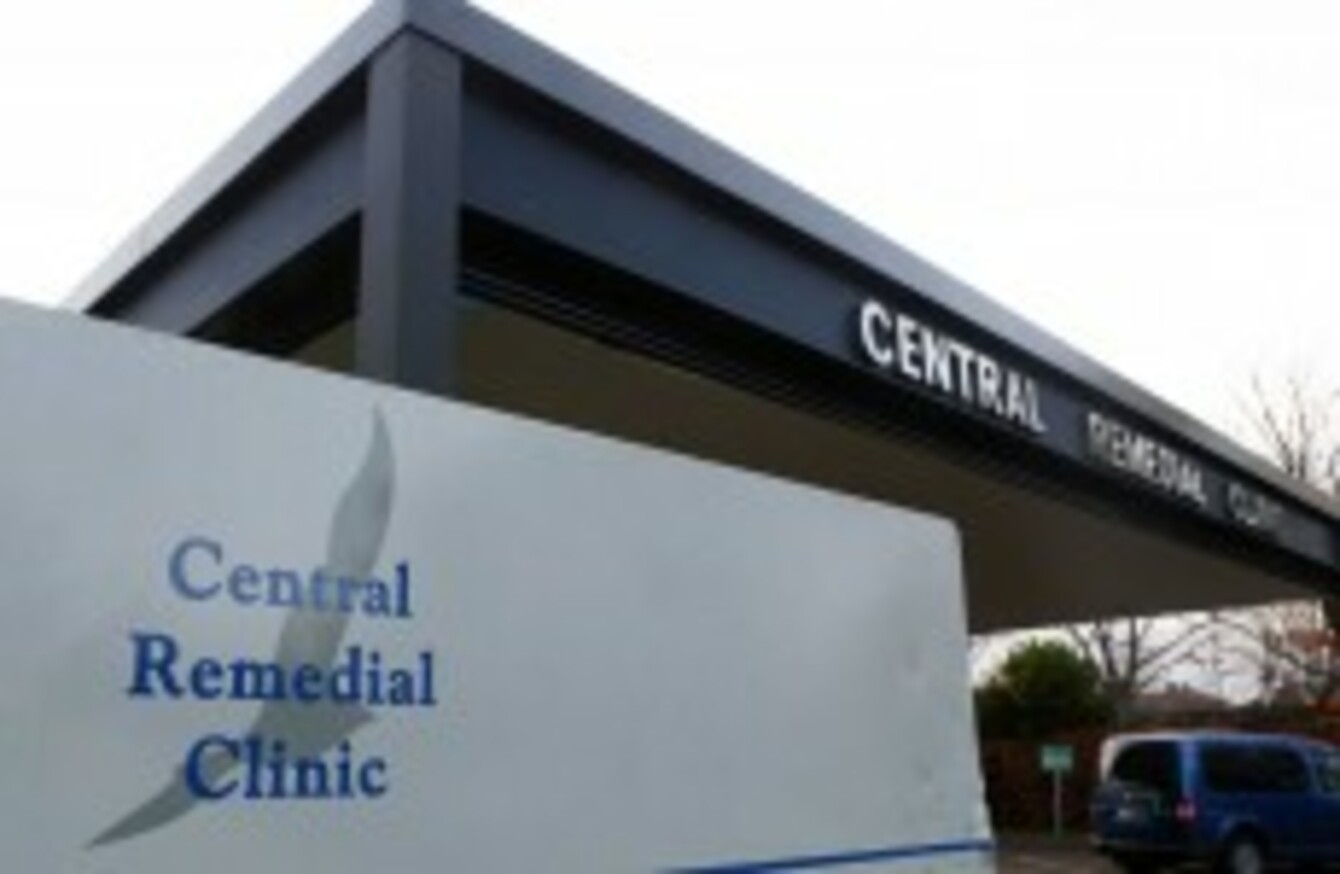 Image: Sam Boal/Photocall Ireland
Image: Sam Boal/Photocall Ireland
HAMILTON GOULDING, THE former chair of the Central Remedial Clinic, still 'has 10 questions to answer' following an interview this morning, according to Fine Gael TD and Public Accounts Committee member, Simon Harris.
Goulding spoke on This Week on RTÉ Radio 1 this morning, but Harris said that there are still "a number of outstanding questions" that he needs to answer.
Deputy Harris called on Goulding to make available to the committee all documentation and material he possesses in relation to board minutes, board agendas and any supporting documentation relating to the governance of the organisation, former CEO Paul Kiely's pay-off and the transfer of hundreds of thousands of euro from a charity account to meet this payment.
Among the questions that Harris wants answers to are:
Why was Kiely never asked to take a pay-cut by the Board of the CRC?
How did Goulding not know for a significant period of time [what] Mr Kiely's salary [was]?
How did Goulding "manage to preside over an organisation which managed to have €12 million in reserve and yet refused to provide some of the service necessary to its clients"?
Why do "we have no information on what Goulding, and his colleagues on the board did, in relation to HSE letters they received warning them that they were not in in compliance"?
In relation to the transfer of money from a charity account, the Friends and Supporters of the CRC, to Kiely, does Goulding view this as an acceptable transfer and did he seek advice in relation to the legality of the issue?
Harris described Goulding's comments in relation to the confidentiality agreement as "simply not credible".
"The minutes of the board meeting on 25 March 2013 make clear reference to the fact that a legally-binding confidentiality agreement was to be put in place. Considering Mr Goulding was the chairperson of the board who made a presentation on Mr Kiely's retirement package, how can he claim that the confidentiality agreement was merely something that was put in without being requested, when it was recorded in the board minutes?" asked Harris, adding "he needs to clarify this".
Harris said that Goulding, and his colleagues, need to outline to the committee how they arrived at the final sum given to Kiely, and what advice they sought in this regard.
The TD wants Goulding and his colleagues to provide more information on the appointment of Kiely's successor, Brian Conlon.
#Open journalism No news is bad news Support The Journal

Your contributions will help us continue to deliver the stories that are important to you

Support us now
Finally, Harris said that he wants to know if the CRC board was unified in its approach that Kiely must depart the organisation.
"It is absolutely vital that these individuals now come before the Public Accounts Committee, we also need to see the Remuneration Committee meeting minutes which relate to Mr Kiely's departure," said Harris.
He also called for more minutes of board meetings that took place before and after the meeting of 25 March 2013 to be made available to the PAC.