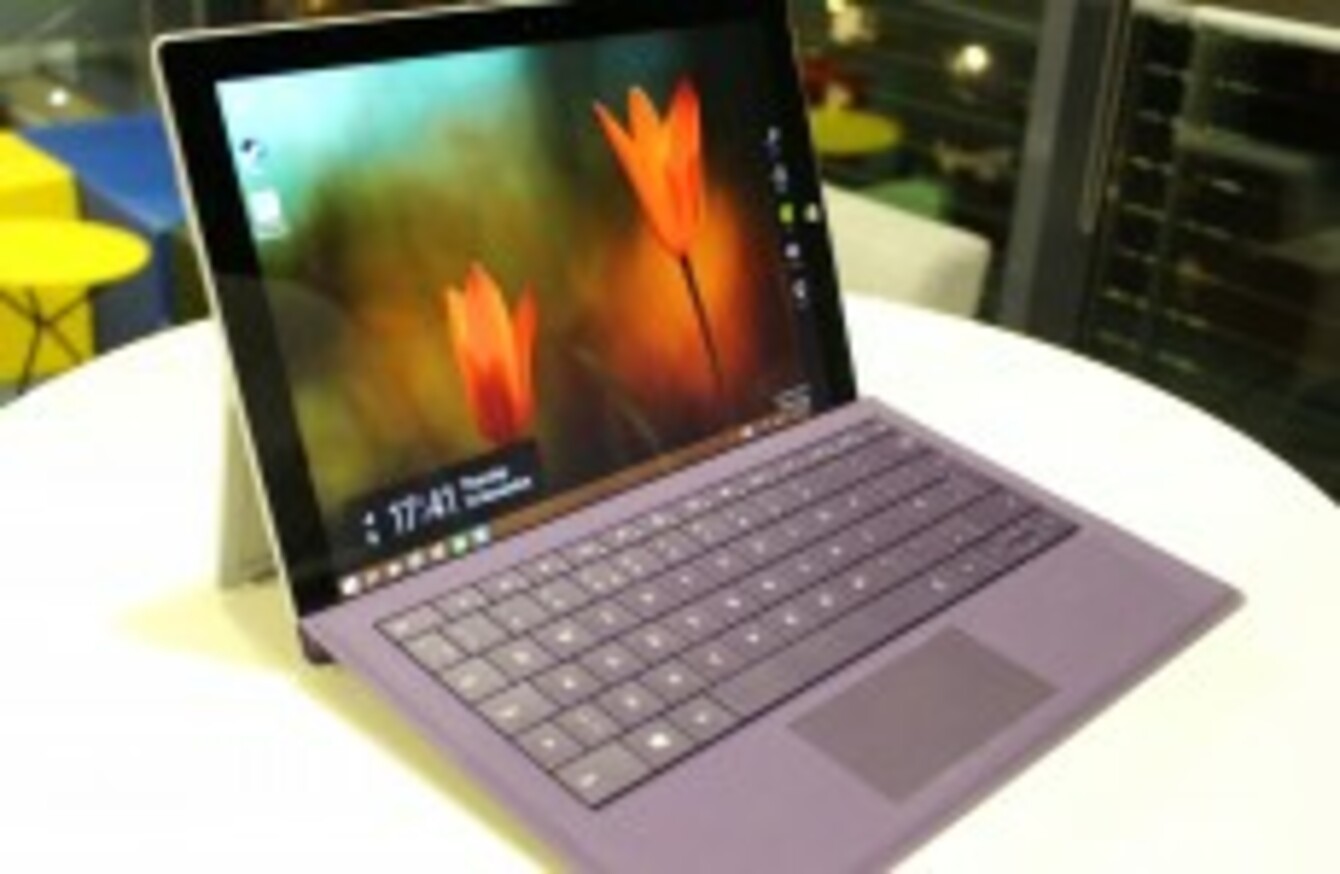 Image: TheJournal.ie
Image: TheJournal.ie
IT'S BEEN NO secret the level of distaste Windows 8 received during its lifetime. The reaction to it being so bad that Microsoft stopped selling retail versions of it only after two years of its release, an incredibly short time in this industry.
The past few months, however, has seen a drastic change in how the company operates. Its products are now more open and widespread than ever, appearing on every major platform out there.
The biggest change comes with Windows 10, where the company is trying to avoid the mistakes by taking it slowly – the estimated release date is summer 2015 – and working with companies.
It's very early days, but with the technical preview available, first impressions already show promise.
What was wrong with Windows 8(& 8.1)?
While a proper answer could easily make up its own article (which we'll spare you),  the most noticeable flaw was the feel of it and how things flowed between actions.
While it had a number of nice ideas like search and Metro (its tablet design), Windows 8 felt like two different ideas smashed together, both ultimately doing each other a disservice. An uneasy alliance between the old desktop display which crammed as much as possible into programmes, and the new tablet view which opted for a minimal approach.
Both were functional, but the relationship between the two resulted in an awkward experience for the user. When you're using any device, you normally stick to the one control scheme: either the keyboard and mouse/trackpad or touch controls.
Having to switch between the two without warning (or complete an action using touch controls when a mouse is better) is counter-intuitive and makes completing certain tasks for the user awkward, especially if you don't have the keyboard and trackpad connected.
While the Surface Pro 3 is still a great piece of kit, its biggest weakness was the software it was running. While there were a few niggling flaws here or there, it worked better as a tablet instead of a laptop, although propping it up on your lap feels really nice, better than traditional laptops since you can place it at an angle.
So what's changed in Windows 10 (so far)?
For now, the current build of Windows 10 only features the desktop mode – when tablet mode arrives, the final version will recognise when you're not using a mouse and keyboard to operate it – but even then, it's just feels better.
That's mostly down to familiarity as it takes inspiration from older versions of Windows like 7 while trying to meld it with more modern features.
The build we tested was 9841, one of the first builds released, and while the latest build – 9879 – was released to some users earlier this week, we didn't get a chance to test it before time of writing (it introduced a few new features such as trackpad gestures).
The obvious change is the return of the Start button, its inclusion alone would make Windows 10 a better update automatically, but when you click on it, it's a fusion of the old display and the new apps icons beside it, acting as a way to quickly access touchscreen apps on desktop.
The choice of creating extra desktop screens is a nice touch as well, and makes it easier to manage different workflows without becoming overwhelmed with windows.
The ability to open up tablet apps as their own window and resize them is also welcome, although there is still an odd juxtaposition between apps and programmes in terms of style, mainly because you still expect desktop programmes to be crammed with details instead of the spacious display tablet apps present.
That said, it's more preferable to have touch apps using mouse and keyboard controls instead of the other way around.
That's great and all, but what else needs work?
Obviously a number of things, but excluding things like bugs and the obvious additions that have already been mentioned, here are a few that could be addressed.
Make tap to click optional
Admittedly, you do get used to this after a while, but it's strange that Control Panel doesn't give you the option to disable this (or on the off-chance the option does exist that it's impossible to find).
There are moments, especially at the beginning, where you will accidentally select something when you're trying to move the mouse pointer around. Not useful if you're trying to get work done quickly.
Shake up Charms a little
This really just applies to the Surface Pro 3, the device we were using for this test, but considering that charms is activated by swiping, it would be worth being able to switch it to the opposite side, or even place it at the top.
#Open journalism No news is bad news Support The Journal

Your contributions will help us continue to deliver the stories that are important to you

Support us now
When you're trying to complete tasks at speed, it's a bit annoying when you accidentally hit the home button when swiping to bring up Charms. Also, the ability to customise what appears in Charms wouldn't go amiss either.
Take the auto-recognition of tablet/laptop mode a step further
This is probably the biggest issue that Windows 10 needs to solve. If this is Microsoft's opportunity to rethink how the desktop and tablet experiences merge together, then the standard Windows features need to be brought up to speed too.
The final version of Windows 10 will be able to recognise if you're using a mouse or keyboard or touch controls, but this has to be more than just switching from desktop to Metro. It needs to make sure once you commit to mouse/keyboard or touch, it stays that way until you decide to switch, and all services adapt to both approaches.
Microsoft has mentioned numerous times before how it wants all developers to build universal apps – apps that can work on all screens – and it should apply this to all of its services, especially the traditional services its audience are used to.
In both Windows 8 and 10, there are numerous examples of having to switch between the two approaches which doesn't make for a great experience. The example below shows how Charms, a touchscreen based feature, opens up a windowed version of Control Panel instead of the somewhat touch-friendly PC Settings.
Granted, this is down to Windows 10 being locked in Desktop mode, but does highlight the odd fusion of a touch interface being used to access desktop features and vice versa.
Most people will want to stick to the one control scheme at a time instead of switching between the two – mostly out of convenience – and therefore it presents a problem for Microsoft that is solvable but will take a lot of work.
It's not just recognising when someone switches from mouse to touch and vice versa, but developing two different interfaces for each feature to ensure ease of use, making the divide between tablet and desktop crystal clear. The success of Windows 10 hinges on whether Microsoft get this right.
Summary
While much can (and will) change between now and its official release, you do feel a sense of optimism after using Windows 10 for a while.
By taking its time with this release – a wise move considering what came before it – it has the chance to recover some of the goodwill lost by Windows 8. It's not going to be easy, but if Microsoft manage it, then 2015 could be very interesting.