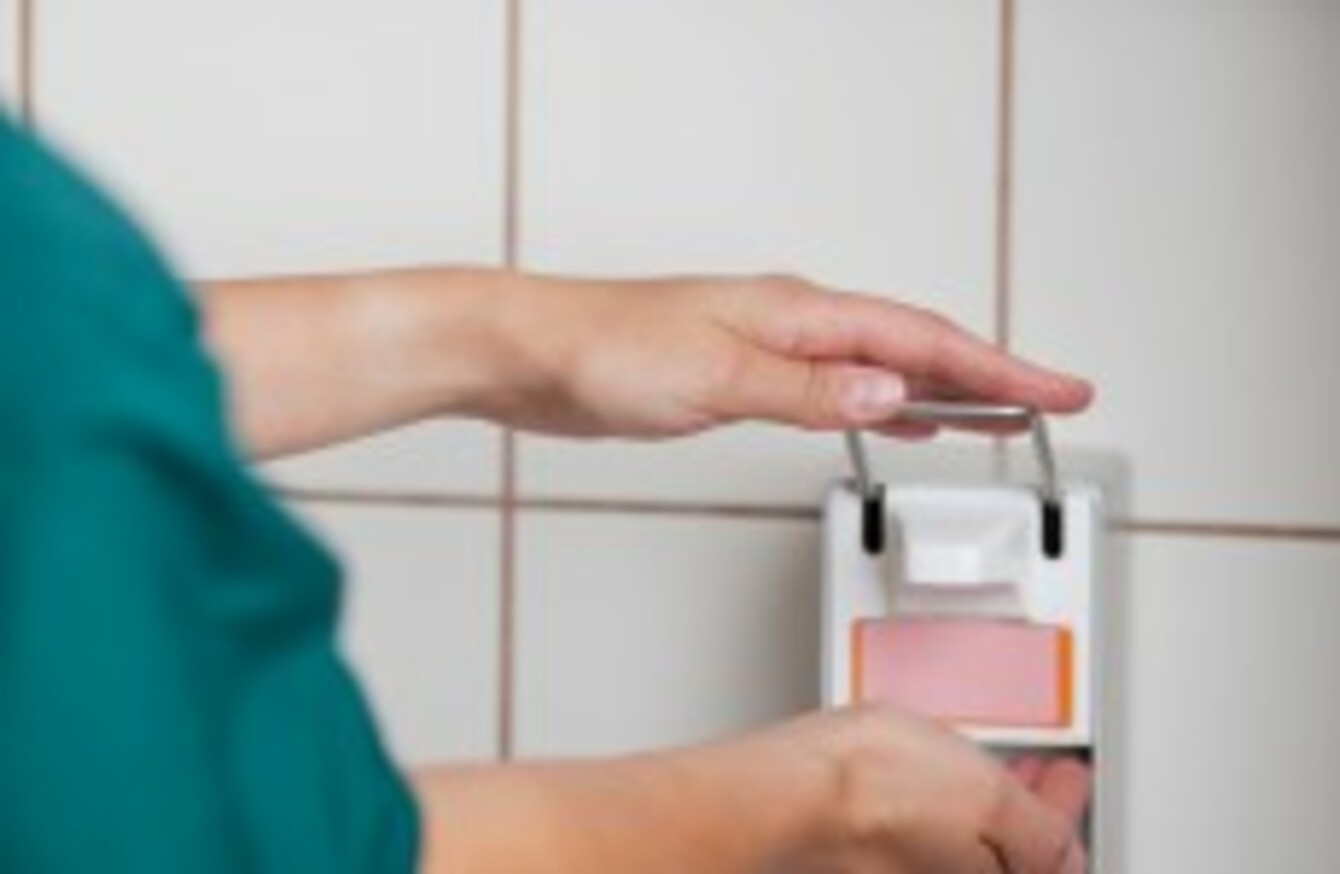 RADICAL ACTION IS needed to tackle the problems around the lack of handwashing in Irish hospitals, a group has said.
Teresa Graham is a member of Stop Infections Now, and said that the results of HIQA reports yesterday that found hygiene issues posed a "serious risk" to patients in Beaumont Hospital, "beggars belief".
She told Morning Ireland that "it is beyond reason why the highest qualified, best educated people in this country, our doctors, who have status worldwide as well qualified people… that many of them are not doing this when they know 100 per cent that this is one of the things that needs to be done".
She said that it is "certainly not a resources issue because there is hot water and soap in every hospital in the country".
Graham added that the group "don't know what is going on with doctors", and that they had researched why nurses were resistant to washing hands and put measures in place to deal with this.
She added that researchers are "very reluctant to investigate powerful people" and that she did not agree with the idea of nurses policing whether consultants had washed their hands.
She said she believes the lack of sanctions is one of the things contributing to this issue and that the time has come for radical action.
Beaumont Hospital
Head of transplantation at Beaumont Hospital, David Hickey, said that the idea of sanctions is "stupid". Also speaking on Morning Ireland, he said that he disagreed with the idea of sanctions.
Hickey welcomed the HIQA report, and said it highlighted "an issue we had been worried about for a long time".
However, he said that the hospital "do not have the environment to do that properly" and that the transplant section is in a temporary, Portakabin-style building that is "not built for purpose".
He said it is "cluttered", crowded, dark, has no air conditioning and is a stressful place to work.
He said that to clean a hospital bedroom properly it needs to be vacant for 12 hours, but that "when you're running at 110 per cent occupancy" it is impossible for management to get the place empty for this to take place.
Hickey said that the hospital needs a new building, but the standard of care is "as good as anywhere else in the world".
"It isn't the ideal environment… we do our best," said Hickey.
He said that the transplantation section has very strict standards for handwashing, and that he did not agree with sanctions, as "if you start sanctioning [doctors] you'll have no health service at all".
He called sanctions a "stupid suggestion" but did say that "patient safety is at risk" and the situation needs to be addressed.
Hickey said that he believes the focus "is being shifted away from the people whose responsibility it is to provide these facilities for their patients" and it "needs to be patient-focused, not blame-giving".