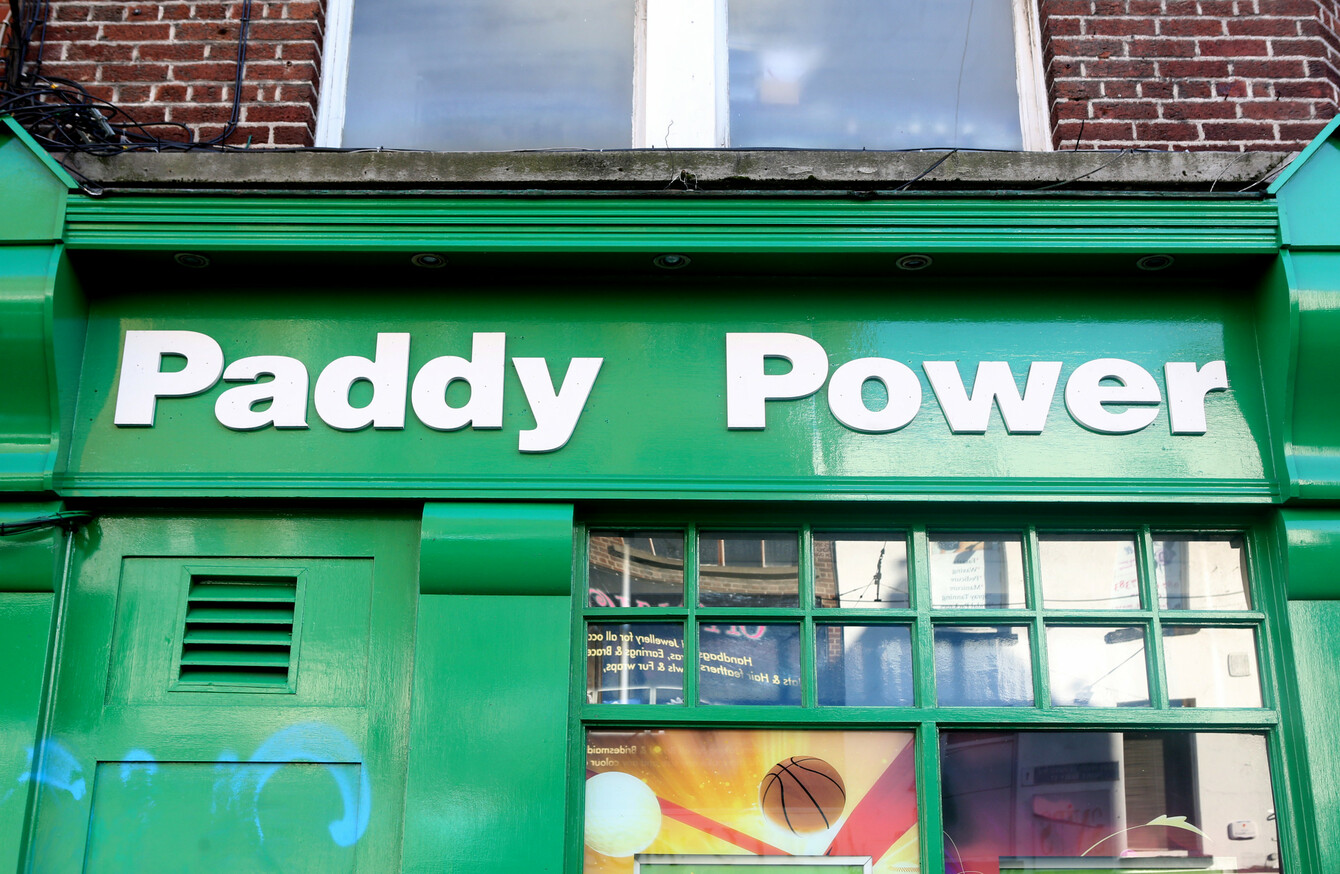 Image: Rollingnews.ie
Image: Rollingnews.ie
A MAN HAS been jailed for two and a half years for the "insidious and frightening" harassment of a woman at her workplace.
Dublin Circuit Criminal Court heard John Behan (53) put the woman, who was the manager of a bookmakers, through "almost daily terror".
She was abused and threatened by Behan over a period of 18 months and had to be accompanied to her car after work. She has since moved to work at another location.
Behan, of Edenmore Park, Raheny, Dublin pleaded guilty to harassment of Patricia Buckley at the Edenmore branch of Paddy Powers Bookmakers on dates between September 2014 and March 2016.
He has two previous convictions related to assaulting Buckley by throwing a bottle at her. He received a five month jail term for those offences in May 2017.
Behan told the court that he was "completely ashamed" of his actions and apologised. He said he did not know at the time what Buckley had gone through but said he now understood. He said he would never put her or anyone else through that again.
Judge Martin Nolan said the harassment had been "persistent, serious and insidious" and had made life miserable for Buckley.
He said he did not believe that Behan did not know what he was doing. "It seems to me he deserves a custodial sentence," he said.
Judge Nolan imposed a three and a half year sentence and suspended the final year on strict conditions. He ordered Behan not to contact Buckley or go within 400 yards of her home or place of work for 15 years.
Garda Eoin Kennedy told Pieter Le Vert BL, prosecuting, that Behan was known as a customer at the store over 15 years and had been a problem for a long time.
Buckley and other staff members began a diary in the summer of 2014 in which they kept notes of incidents involving Behan.
Entries in the diary included Behan abusing Buckley in the street and on her way to her car. He would come into the store and stare at her or threaten or abuse her, which could go on for hours.
He came into the store in September 2015 and announced to staff: "There is an awful smell of fear for the time is getting near". Other staff members recorded similar incidents and described Behan as intimidating and "a bit crazy".
Buckley had to enlist people to walk her to her car.
One employee said Behan appeared to be "OK" with male staff but had a problem with female employees. They said he also spoke of "mad stuff" like "satellites giving radiation to kids".
The court heard he would disappear for a number of months before reappearing at the store.
Buckley videotaped an incident involving Behan on the last day she worked at the store on 22 March 2016 . He reappeared at the store ranting on two further occasions that day and Buckley had to be accompanied by three people to her car afterwards.
She saw Behan across the road chanting: "I am coming to get you, I am coming to get you."
The court heard Behan came in after Buckley had left the store and said: "The witch is gone, I won and she will not becoming back."
Gardaí were alerted and Behan was arrested in July 2016. He was interviewed by gardai but his answers were rambling and disjointed. He has not come to further garda attention.
#Open journalism No news is bad news Support The Journal

Your contributions will help us continue to deliver the stories that are important to you

Support us now
In her victim impact statement Buckley outlined that life had become an "almost daily terror" for her during this time.
She said the threats of violence had a huge effect on her life and she had been unable to sleep as Behan led her to believe he knew where she lived.
She described checking around her car in case he was present and being unable to leave work until someone was there to protect her. She said she had suffered panic attacks, sleep deprivation and heart palpitations.
"How one human being can do this to another is beyond my comprehension," she said.
She told the court she now needed to reclaim her life and not be looking over her shoulder.
Brian Storan BL, defending, said Behan had a history of alcohol abuse but stopped drinking after his father was killed by a drunk driver in 1993. He then began abusing heroin instead.
Storan said Behan, who brought medication to court with him, says he had bipolar disorder.
He asked the court to take into account his client's early guilty plea and submitted Behan was truly sorry for what he had done.