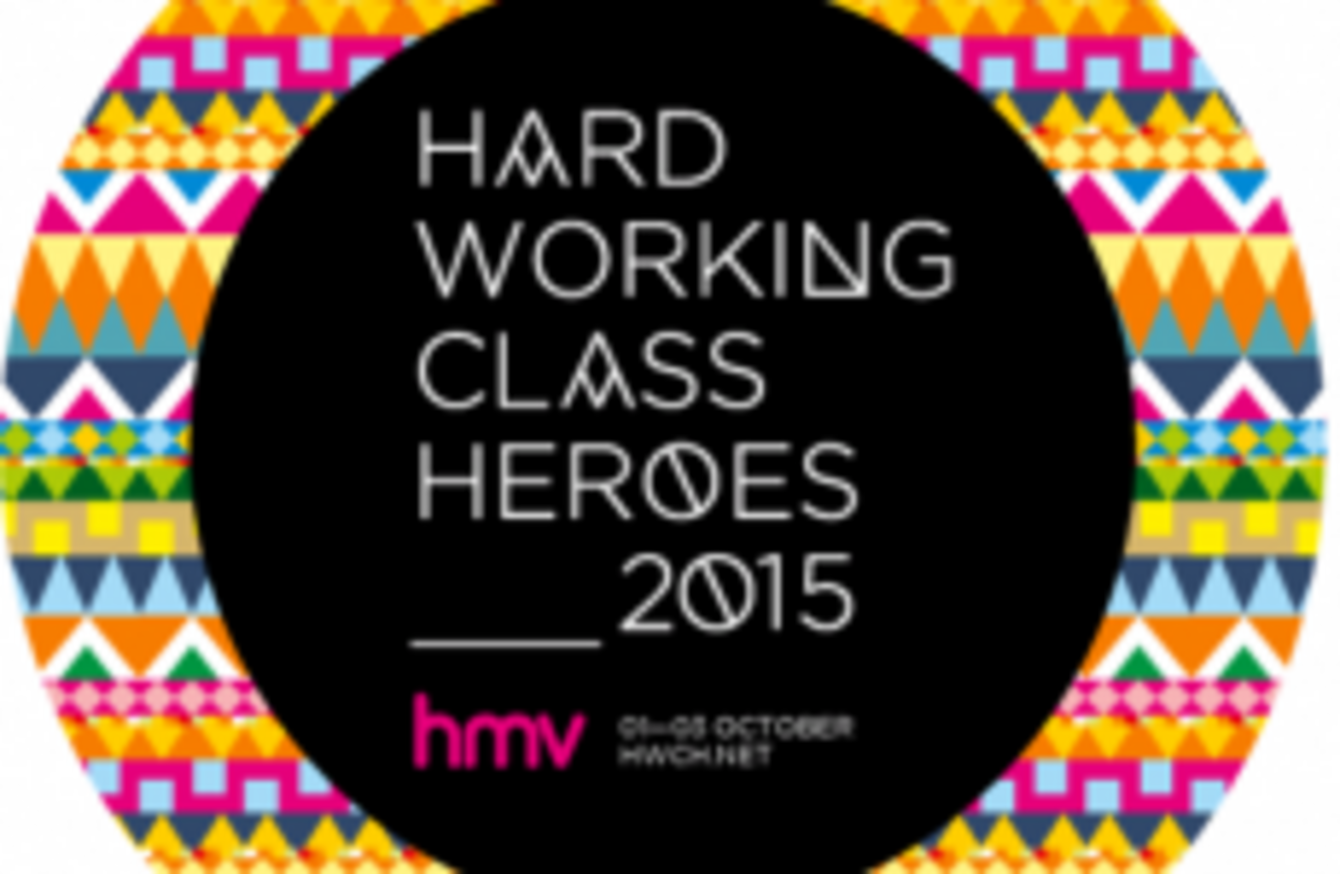 THE WEEKEND AFTER next, Dublin will be crammed with musicians; young bands all clambering to grab the attention of music-lovers across the centre of the capital.
Among the gig-goers will be industry heads too – A&R people, bookers, agents, those who put the 'biz' into the music business, eager to see what good stuff is being created in bedrooms, garages and laptops across the emerald isle.
They're all being brought together for the Hard Working Class Heroes festival, the musical baby of First Music Contact (FMC), which is in its 13th year of highlighting Irish music. The three-day festival (running 1 – 3 October) takes place in venues across the city, like the Workman's Club, the Grand Social and the Mercantile.
Recent HWCH alumni include Girl Band and All Twins, and this year, emerging bands include Maud in Cahoots, Elastic Sleep, Sisters and Rusangano Family.
The vision of HWCH is to introduce Irish bands to the movers and shakers of the international music industry, provide a chance for informal networking, and also introduce Irish audiences to the music that's being made on their doorstep.
"It's taking the temperature of music in Ireland and presenting it to people, but also to our international visitors," said Angela Dorgan of FMC.
There are five different genres represented over the weekend. "The days of Ireland being all singer-songwriters and rock bands are well gone," said Dorgan.
It's important for us to take the global temperature and take that story to the 100 bands who we feature every year and whose careers we try to take forward.
I think you have to always be looking globally, even if you're a band in Cork or Galway or Limerick.
One of the biggest HWCH developments in 2015 has been on its tech side. "This is the third year of HWCH tech. Before, we just have had tech networking events. This year, we are working live and live-testing all five of our tech incubators," said Dorgan.
Final countdown
There have been more and more bands applying for the selection process every year, and the final 100 are selected by a judging panel made up of 35 music experts scattered across the world.
"This year it was harder than ever - we could have put another 100 bands on," said Dorgan. But she cautions that if there weren't 100 great bands, there wouldn't be 100 shows.
"We are unique globally in that we offer feedback to entrants," she added. "This year over 100 bands rang back for feedback and found it helpful."
The judges' feedback is important to HWCH, and gives an outsider's view of what's happening on the Irish scene. They're not always slavishly bowing down to Irish talent – they're honest, too.
"About five years ago I remember getting an email saying 'Irish music has really averaged out'," said Dorgan. "I almost took that personally. Then for the next five years [the emails were saying] 'wow and wow'."
I just think it's so interesting that we can be very critical of our own music but when people outside hear it they genuinely are blown away.
The festival has evolved, said Dorgan, having initially been set up to remedy a situation where Irish bands were fighting to get under a spotlight that kept swerving from their direction.
"It was set up by Brian [Carroll] because Irish bands weren't getting on the line ups or bills [abroad] or any of the festivals here," explained Dorgan. "If you look back over the years, we did playlists for bands from HWCH for the last three years that were playing at all the festivals this year, and we ran out of space on the playlist."
"What has really changed is not only is HWCH a focus for international bookers but it's become a focus for local bookers and local festival activity, to see Irish bands. It's great, with the growth of HWCH there's also been a growth in festivals featuring Irish bands; just a growth in festivals in general."
As part of HWCH, a convention will also take place, which is free to attend.
It will see people like the great music critic Jessica Hopper of Pitchfork (author of The First Collection of Criticism by a Living Female Rock Critic), Rob Hall (who worked on tours with the likes of Prince and Leonard Cohen) and Hugh McIntyre from Forbes Magazine dispensing their thoughts and advice to attendees.
The convention is free, while a weekend ticket for HWCH costs €45, and day tickets cost €20. The price isn't prohibitive, considering the amount of bands on offer, but it's also proving an FMC point:
The philosophy of FMC is music first; obviously we charge for the music because that's the message, we don't want our festival to be free because music isn't free.