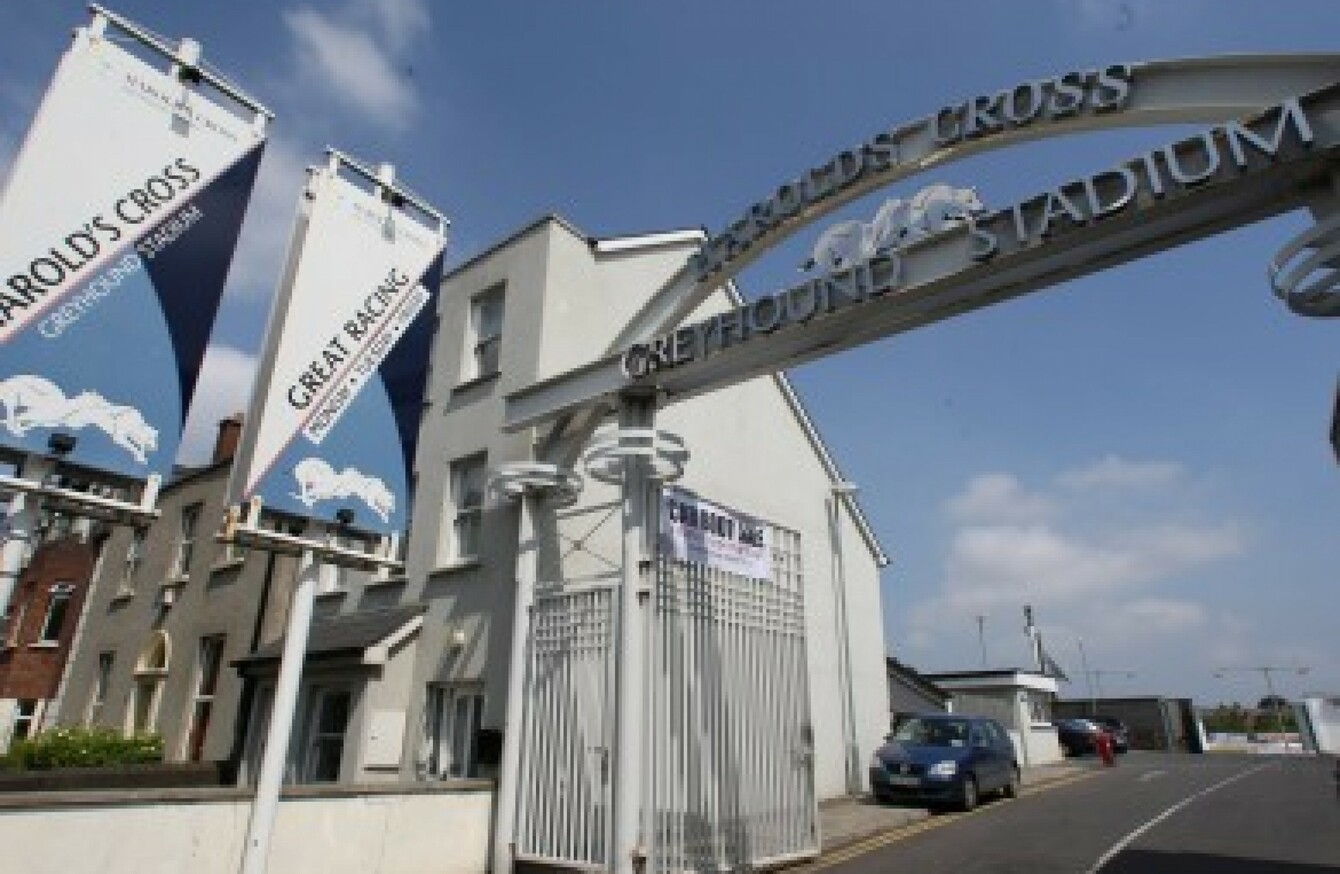 Image: James Crombie/INPHO
Image: James Crombie/INPHO
A NEW BUSINESS plan for the Irish greyhound industry is to be drawn up as the sale of Harold's Cross greyhound stadium was given the go-ahead for €23 million.
Earlier this year it was announced that the venue, which first opened in 1928, was to be sold as part of the Irish Greyhound Board's (IGB) strategy to reduce its multi-million euro debt. The stadium closed with immediate effect in February when the decision was announced.
The IGB accepted a €23 million bid from the Department of Education for the stadium earlier this month. As a semi-state commercial body, the IGB had to seek the approval for the sale from the Minister for Agriculture, Food and the Marine.
Agriculture Minister Michael Creed yesterday confirmed that both he and Minister for Public Expenditure and Reform Paschal Donohoe had provided the necessary ministerial consents for the sale of Harold's Cross Greyhound Stadium to the Department of Education following the request from the IGB.
Minister Creed said: "This asset sale, which will realise €23 million for the board, has the potential to set the greyhound industry on a new path of sustainable growth, and to deal with the board's current debt burden which poses a real threat to its solvency."
He has asked the board to produce a detailed business plan to outline the "full potential" of the funds raised by the sale for the development of the sector.
Once the plan is compiled, it will require the approval of the Department of Agriculture and of the Department of Public Expenditure and Reform.
Dublin not big enough for two stadiums
Speaking at the Public Accounts Committee last month, Phil Meaney of the IGB said that the capital simply wasn't big enough to warrant two stadiums, despite Harold's Cross making a profit of €280,000 in 2015.
"The decision to sell Harold's Cross is not solely predicated on its potential value to the IGB or its contribution to the resolution of the debt issue, but is also based on the fact that it is two miles from Shelbourne Park stadium which is twice its size and operates for a limited period every week, as indeed does Harold's Cross. It doesn't make commercial sense."
Minister for State with responsibility for the greyhound sector Andrew Doyle said:
I recognise that this has been a difficult decision for the Board and for greyhound people who have built a proud tradition of racing in Harold's Cross over many years. However, I look forward to the enhanced development of the sport in Shelbourne Park, and in other stadiums around the country, on foot of the new circumstances arising from this sale.
No indication has been made as to when the plan will written.