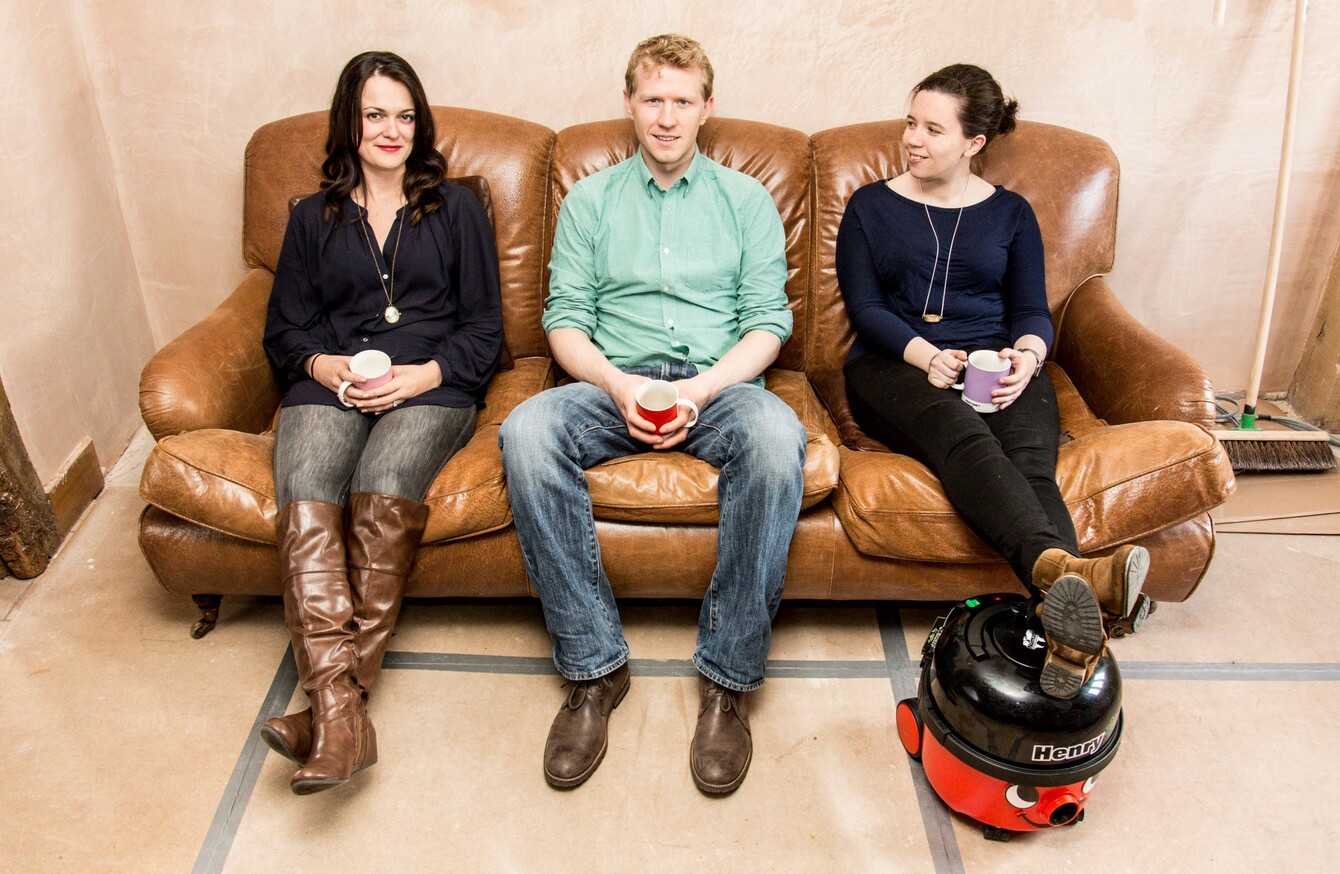 The Hassle founding team including Jules Coleman, right
The Hassle founding team including Jules Coleman, right
IRISH WOMAN JULES Coleman will step back from any hands-on role with the on-demand cleaning company she co-founded in 2012 and last year sold for €32 million.
UK-based Hassle, which acts as a platform for people to book self-employed cleaners, was bought by German rival Helpling in July with Coleman becoming the combined company's chief product officer.
However in a Medium blog post, Hassle co-founder Alex Depledge revealed that both she and Coleman were now "transitioning into advisory roles and stepping back from the day-to-day running of the company".
"We have well and truly caught the entrepreneurship bug and know our hearts lie in the creation and chaos of seeing something emerge from nothing," she wrote.
We don't know what the next five years will bring but we can only hope that it will come somewhere close to the rollercoaster ride of the past five.
Faster profit
Since the Hassle buyout, Helpling has shed about 20% of its workforce and sold its operations in four of the 14 countries in which it was operating.
The company said it was focussing on core markets "to accelerate on its path to profitability".
It faces stiff competition worldwide from well-funded rivals like Dubliner Oisin Hanrahan's US-based Handy, which was reportedly valued at $500 million on its last funding round.
In September, Coleman told TheJournal.ie the company was focussing on expanding its existing businesses in Dublin, the UK and France before going for any further territorial land grabs.