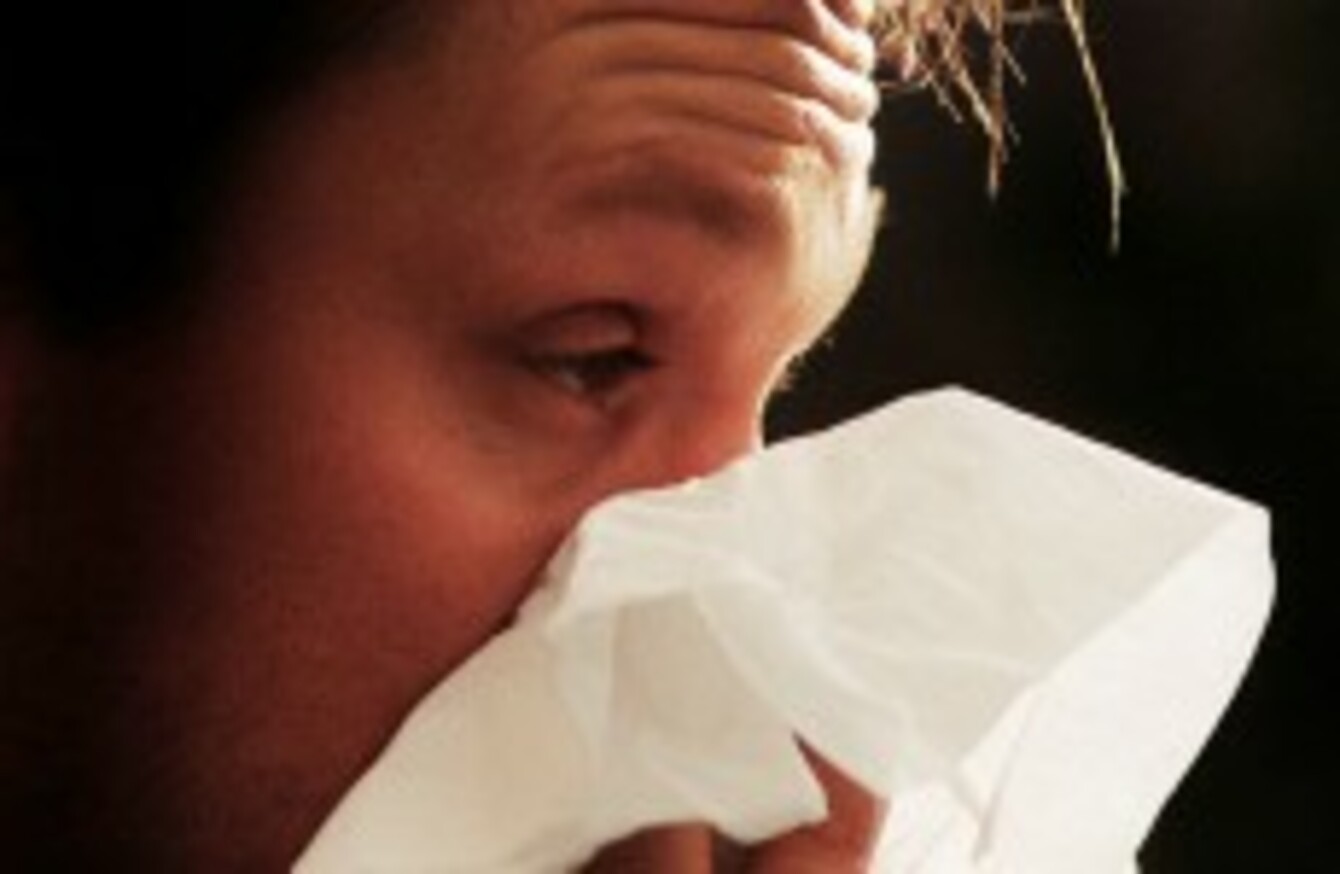 Image: Martin Keene/PA Archive/Press Association Images
Image: Martin Keene/PA Archive/Press Association Images
THE IMPACT OF hay fever on people's lives is made clear in a new survey carried out on sufferers.
According to the 520 that took part in the survey, 26 per cent of sufferers take time off work, nearly 60 per cent experience  sleep deprivation, a quarter argue with their partner and nearly 20 per cent avoid sex when hay fever symptoms set in.
Somewhat alarmingly, more than a third of sufferers say that their symptoms have impacted their driving.
The figures show that life as a hay fever sufferer can be totally debilitating. The survey carried out on behalf of Prevalin, a natural, nasal spray for hay fever, reveals symptoms of hay fever affect the daily lives of 78 per cent of sufferers.
Dr Caroline Dore Geraghty said:
Seasonal allergic rhinitis, also known as hay fever, is a severe debilitating condition that affects an estimated 20 per cent of the population. It is often under diagnosed, under treated and underestimated in its severity.
Hay fever affects more than our private life – the survey also found that over two thirds of respondents (69 per cent) had experienced a lack of concentration in the workplace due to symptoms and more than a quarter have taken time off work (26 per cent).
More of the key findings from the survey include:
Nearly three in five sufferers missed out on exercise (56 per cent) and more than half (51 per cent) have been prevented going out with friends
More than three quarters (77 per cent) of respondents state that they are irritable when suffering from hay fever
Itchy/watery eyes was the worst symptom of hay fever
Forty-three per cent of respondents keep doors and windows closed when the pollen count is high
Twenty per cent of respondents have skipped a meal as a result of their hay fever symptoms
According to Dr Dore Geraghty: "With the advancement in treatments and the availability of preventative medication, there is no need for Irish people to spend the summer indoors."
Her tips to help avoid the worst symptoms are:
Keep windows closed during pollen season both in the house and in the car
Use air conditioning if you have it
Avoid mowing the lawn and stay indoors when the grass has been cut
Wear wrap-around sunglasses
Avoid drying clothes outside during pollen season as the spores will attach to the clothes
Shower and wash hair every evening
Check pollen counts regularly
Plan holidays to avoid pollen season
Early morning is when the greatest amount of pollen is emitted, if possible try to stay indoors during this time
Get the pollen filter in your car regularly changed.
Does hay fever impact negatively on your life?