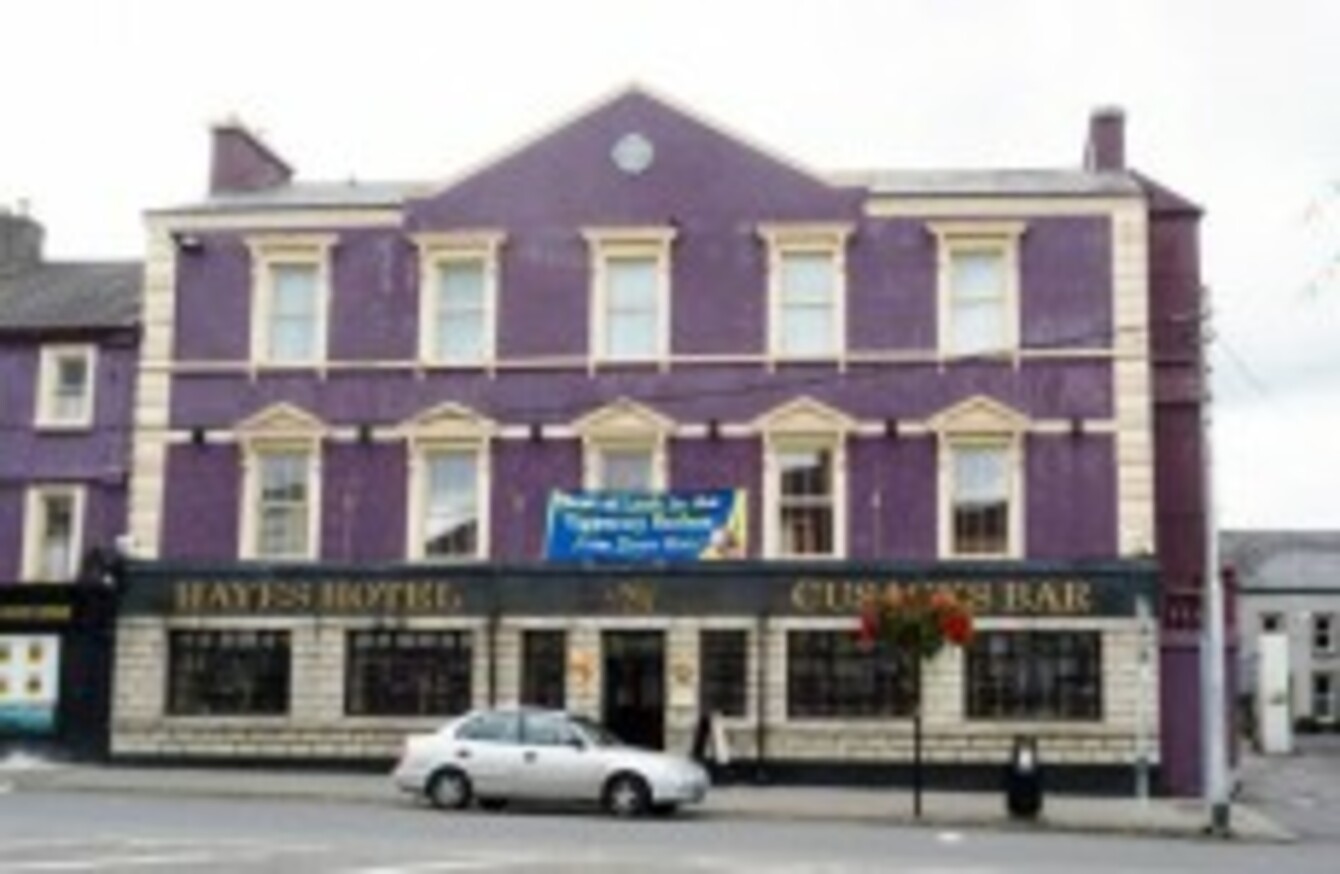 Image: Allsop
Image: Allsop
HAYES HOTEL IN Thurles, the birthplace of the GAA, is to be sold at auction next month.
The Tipperary landmark is to be sold at an Allsop Space auction on 16 September, with a reserve price of €450,000 and €500,000. That is €300,000 less than the hotel had been listed at when it originally hit the market.
Hayes Hotel went into receivership last April but remains open amid calls from leading figures, including former GAA President and European MEP Sean Kelly, for the premises to be saved.
In January it emerged that Tipp hurler Lar Corbett and boxer Matthew Macklin had looked into buying the hotel. However, that hasn't materialised and it will go to auction.
According to the brochure:
"the property comprises a reception, lounge bar, coffee dock, two nightclubs together with 30 ensuite bedrooms. The adjoining building comprises a former shop, and seven bedrooms. The property is set on a wider site of approximately 0.44 hectares (1.08 acres).
At the behest of Michael Cusack, seven men met in Hayes Hotel, Thurles on November 1 1884 and founded the Gaelic Athletic Association for the preservation and cultivation of our national pastimes.