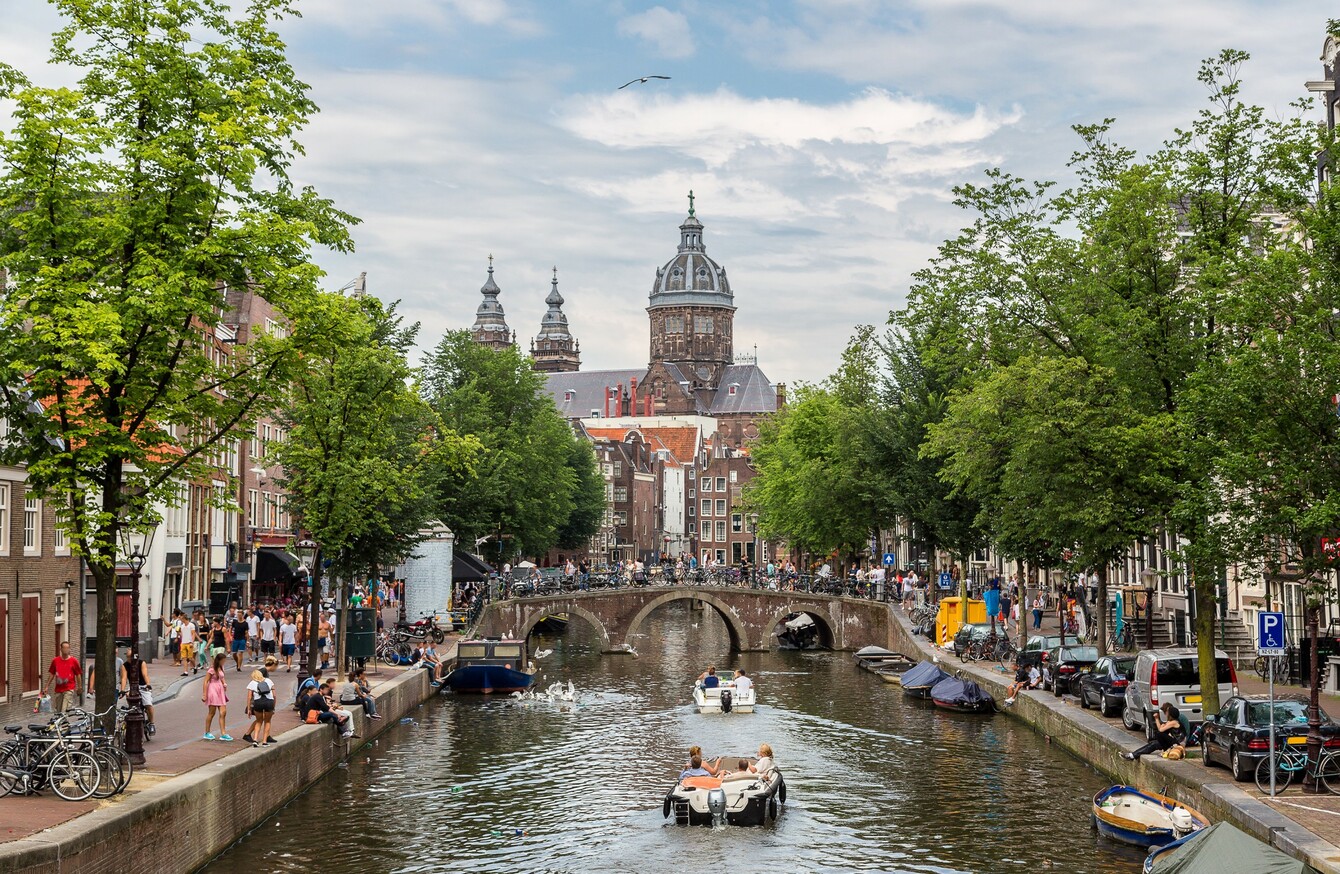 A canal in Amsterdam
Image: Shutterstock/S-F
A canal in Amsterdam
Image: Shutterstock/S-F
A DECAPITATED HEAD has been discovered outside a café in Amsterdam, the day after a body belonging to the same man was discovered in a burning car on the outskirts of the city.
The disturbing development comes as part of an escalation of a violent war between rival drug gangs in the Dutch capital.
Police have this evening identified the body as 23-year-old Nabil Amzieb, who is described as being known to police.
The head was discovered just after 7.30am this morning on a pavement of the Amstelveenseweg street in the centre of the city.
Speaking to Dutch news site Het Parool, Stan Koeman, the manager of a deli in the area where the head was found, said:
It looked weird. Something that doesn't suit the Dutch streets. I thought of the Middle Ages and the Middle East.
The Independent in the UK has reported that there have been at least 16 people killed in the Netherlands, Belgium and Spain over the past four years, after a gang known as the Turtles intercepted a huge shipment of cocaine worth around €14 million.
In 2014 Stefan Eggermont – a 30-year-old father of one with no ties to criminality – became the first civilian casualty of the conflict when he was killed after watching the Netherlands beat Brazil in the World Cup.
The head was discovered outside the Fayrouz café, a bar known to police as a hangout for gangsters.