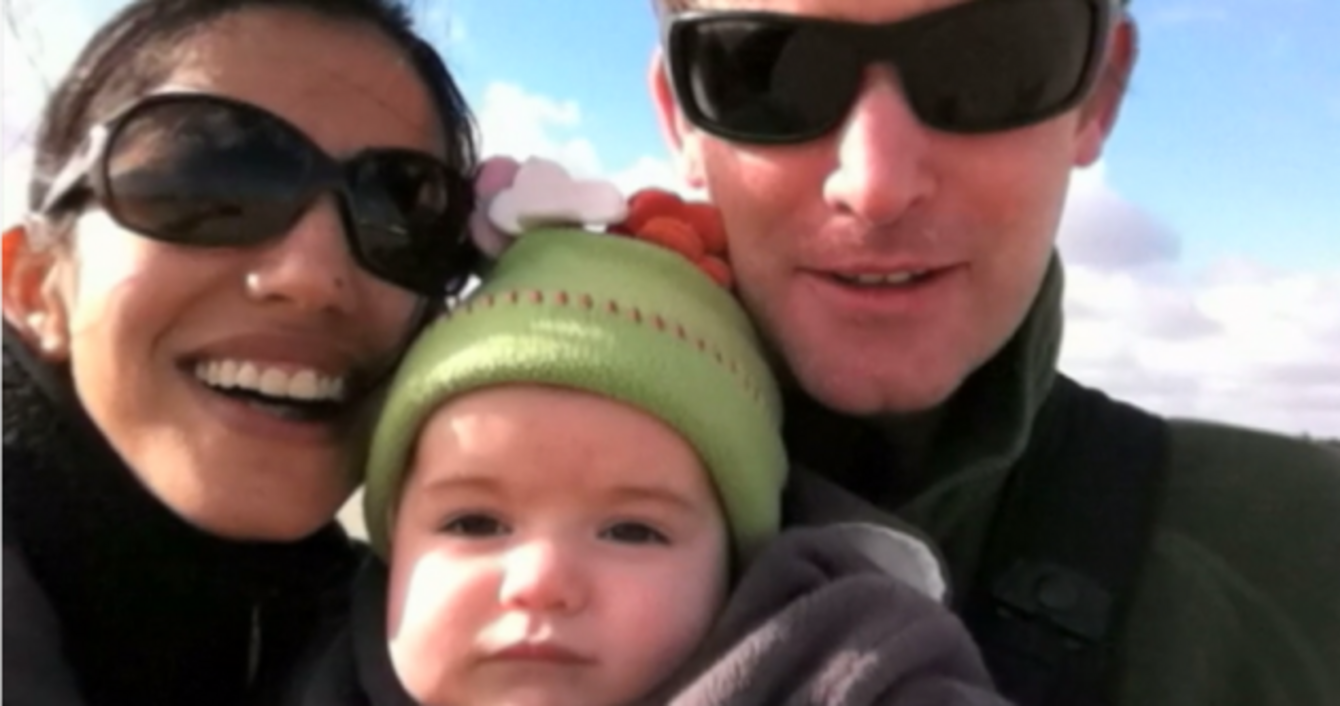 IN MAY 2011, Dominic Morrogh left his wife and eight month old baby at home to go kite surfing on Dollymount Strand.
Out on the water, Dominic badly hit his head on some rocks and sustained a traumatic brain injury causing him to fall into a minimally conscious state.
Four years on and Dominic is still unable to walk or talk and is a resident of Donnybrook Royal Hospital.
While the treatment he receives is top class, his wife Tara has no guarantee that he will be able to stay there in the future.
Dominic now comes home for a few hours every Sunday where he has some family time with his wife and little girl Sonia.
Tara explains that "Sunday is a pretty chaotic day but it's a great day because Dominic comes home" adding, "He comes from about 12-4pm and we have a bit of time just as a family to relax."
We don't know where Dominic's at and we don't know what Dominic's path is.
'I just hope we get something of Dominic back'
Dominic's father spends every weekend with his son, he gets the train from Cork to Dublin at 7am on Friday morning and goes back on Sunday evening.
He said, "I'm slightly obsessed with his situation now because I never dreamt of getting somewhere like this, but it happens and we've just got to deal with it.
I just hope we get something of Dominic back, where he has some pleasure out of life and he can enjoy his wife and child.
"His wife has been a wonderful support to him in every way and Sonia his little girl is just a great blessing to all of them."
His sister Mary said, "You still dream that Dominic will one day just start talking to you and for me, as much as I thought I'd never say it, but I really do miss Dominic pulling the piss out of me all of the time and teasing me all of the time.
I do sit there and dream and believe and hope that one day he will start to do that again.
'Don't Save Me, Then Leave Me'
Acquired Brain Injury Ireland says more and more people are surviving ABI due to advances in medicine, but it warns that the lack of services available means that they are often left to live on the margins of society.
An estimated 10-13,000 people in Ireland suffer brain injuries every year.
It says that many young victims are left to live in nursing homes and community hospitals and that it's currently a lottery as to if and when vital rehabilitation services are available to them.
ABI Ireland has launched a campaign "Don't Save Me, Then Leave Me" asking the government to implement a policy plan which was drawn up in 2011 to provide rehabilitation care for victims of brain injury.
ABI Ireland has also set up a petition which has been supported by rugby legend Ronan O'Gara and rock band Hermitage Green.
The Dominic Morrogh Trust Fund has been set up to help Dominic access the best care and therapy.