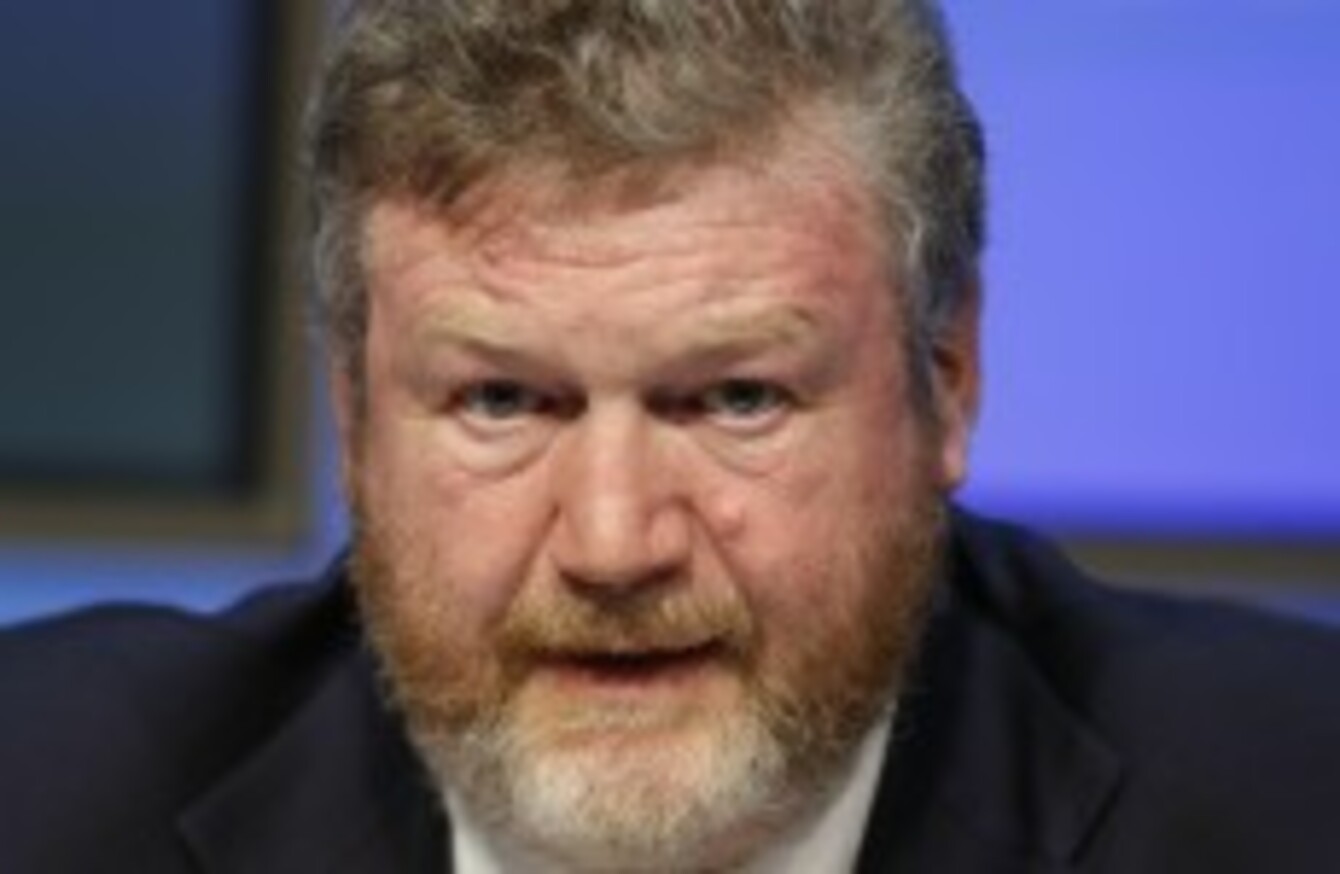 James Reilly
Image: Sasko Lazarov/Photocall Ireland
James Reilly
Image: Sasko Lazarov/Photocall Ireland
HEALTH MINISTER JAMES Reilly has said it is difficult to estimate how many medical cards will be at risk as the Department of Health targets €113 million in 'medical card probity' savings in its budget for next year.
"This is the most challenging year that we've had yet," Reilly admitted at a briefing today on the Department of Health budget for 2014.
The director general of the Health Service Executive, Tony O'Brien, admitted that the figure of €113 million had been "known to us for a very short period". He said the development of the HSE's Service Plan for next year would be the most challenging in the health service's history.
Junior Minister, Alex White, admitted today that the targeted savings in medical cards "is a challenging figure" but cited a report from the Comptroller and Auditor General which indicated savings could be achieved.
As the government today outlined €666 million in savings in the health service next year, White insisted that there is "no proposal to change the eligibility system" regarding medical cards.
Reilly said in relation to medical cards that "probity is an ongoing issue" and added: "This area and the area of Haddington Road are areas that set us real challenges."
Free GP care
The Department of Health estimates that the provision of free GP care to children aged 5 and under will cost €37 million. Reilly said that he prioritised this measure which he said would benefit 240,000 children.
He said that legislation would be needed meaning that it will be late in 2014 before the system is in place to provide the service for young children.
White said that he intends to use the time while legislation is being prepared to consult with doctors' organisations noting the mixed response from the various representative organisations to the idea this week.
He said: "I hope and expect and I would be confident that we will have cooperation."
Both Reilly and White rejected suggestions that the Department does not have a handle on its budget figures.
"We've never had such clarity in relation to our figures," Reilly insisted, adding that the HSE will be abolished by next year and free GP care for all by the end of this government's term.
"We have a plan and we're on track," he insisted.
No clarity on budget overrun
Other meaures announced today include reducing the income threshold for over 70s on medical cards to €900 per week for a couple and €500 per week for a single person.
Reilly said that 35,000 people over the age of 70 who have a medical card will "migrate back" to a free GP-care card, as a result of this measure.
"This is the toughest budget that we have had, and I firmly believe that it's the last of the really tough budgets," Reilly said.
He added: "This does entail more heavy lifting for people but it gets us to that place that we've all sought to get to – getting back our financial sovereignty."
On the possibility of an overrun in the health budget this year Reilly said that it cannot be ruled out.
He said it "will certainly be under €200 million" but added: "However we have a couple of months to run… nobody can predict with any degree of certainty what's going to happen."