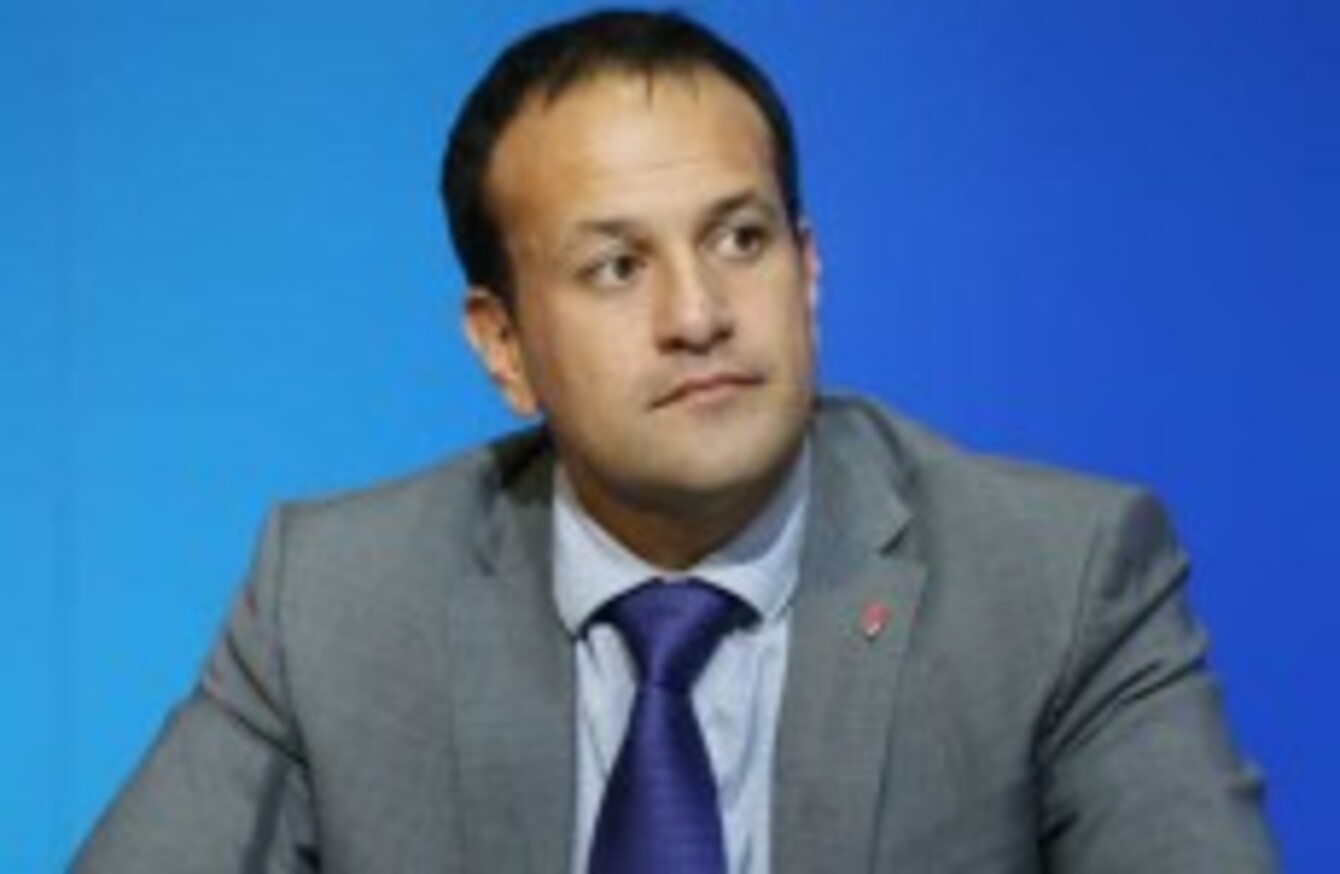 Image: Leon Farrell/Photocall Ireland
Image: Leon Farrell/Photocall Ireland
THE HEALTH MINISTER has rejected criticism from the doctors union over the budget saying that he'd like if they knew their facts a bit better.
Leo Varadkar said that overall there's a net increase of up to €200 million in funding for the Health Budget next year.
However, the Irish Medical Organisation claims the €13.2 billion announced is actually a cut when the current overrun is taken into account.
Minister Varadkar says that's wrong, adding:
One of the biggest differences I'm experiencing between tourism and sport and health is that the interest groups in tourism and sport want you to succeed – you'd kind of wonder sometimes if that's the case in health.
"I'll do my best to work with them but I would like if they knew their facts a bit better. Clearly the IMO – the doctors union – has a problem with that on a number of issues."
Speaking on Newstalk this morning, Vardkar said the cycle of cuts if over and now we're back to stability but he added that, "It's gonna take some time to rebuild our health services."
He also revealed the latest HSE service plan will be published in around three or four weeks time.
Agency Staff
Varadkar said that the cost for all agency staff this year will be €250 million.
"We won't be hiring many permanent staff – as in jobs for life- but we will be hiring new staff on contracts of 2 or 3 years.
The recruitment embargo is now over…we can take some of the €250 million that's spent on agency staff and actually use that to hire full time doctors and full time nurses.
He also added that uptake has been poor for the graduate nurses scheme and that he hopes to improve on that.
Free GP care
The Health Minister said that free GP care for all is "not gonna happen in the lifetime of this government.
However, he added that, "I'd hope we have the under 6s and over 70s by the end of the first quarter of next year."
Mental Health
It was put to the Minister that while €35 million was ring-fenced for Mental Health- organisations were disappointed as €15 million was taken the previous year and they had an expectation that the mental health budget would be somewhere in the region of €50 million to make up for that.
#Open journalism No news is bad news Support The Journal

Your contributions will help us continue to deliver the stories that are important to you

Support us now
Junior Minister Kathleen Lynch said last year that she hoped €50 million would be allocated to the area in 2015. Varadkar said,
"What happens with any budget is that you have to scale it up in a particular way.
"I actually think there will be a challenge for them to spend the extra resources they are getting- most of that goes into hiring staff and those jobs have to be advertised and they have to get used to the jobs they're doing."
Discretionary medical cards
Speaking about the discretionary medical cards the Minister reiterated that those who had their cards taken off them and restored – won't have to deal with that again.
He also added that a fairer system in needed for people with chronic diseases.
The cards that were restored now run to July of next year- I plan to extend them again so that nobody who had their card withdrawn will have their card taken off them again.
"What we'll need before July of next year- is a new set of guidelines that would be better for people who are very ill.
It would be unethical, unjust and impractical to have a list of illnesses that entitle you to a card and a list that  don't.
"What's trickier is trying to put together a fairer system and a new set of criteria that properly recognises the fact that people may need a medical card based on medical need and not income alone."