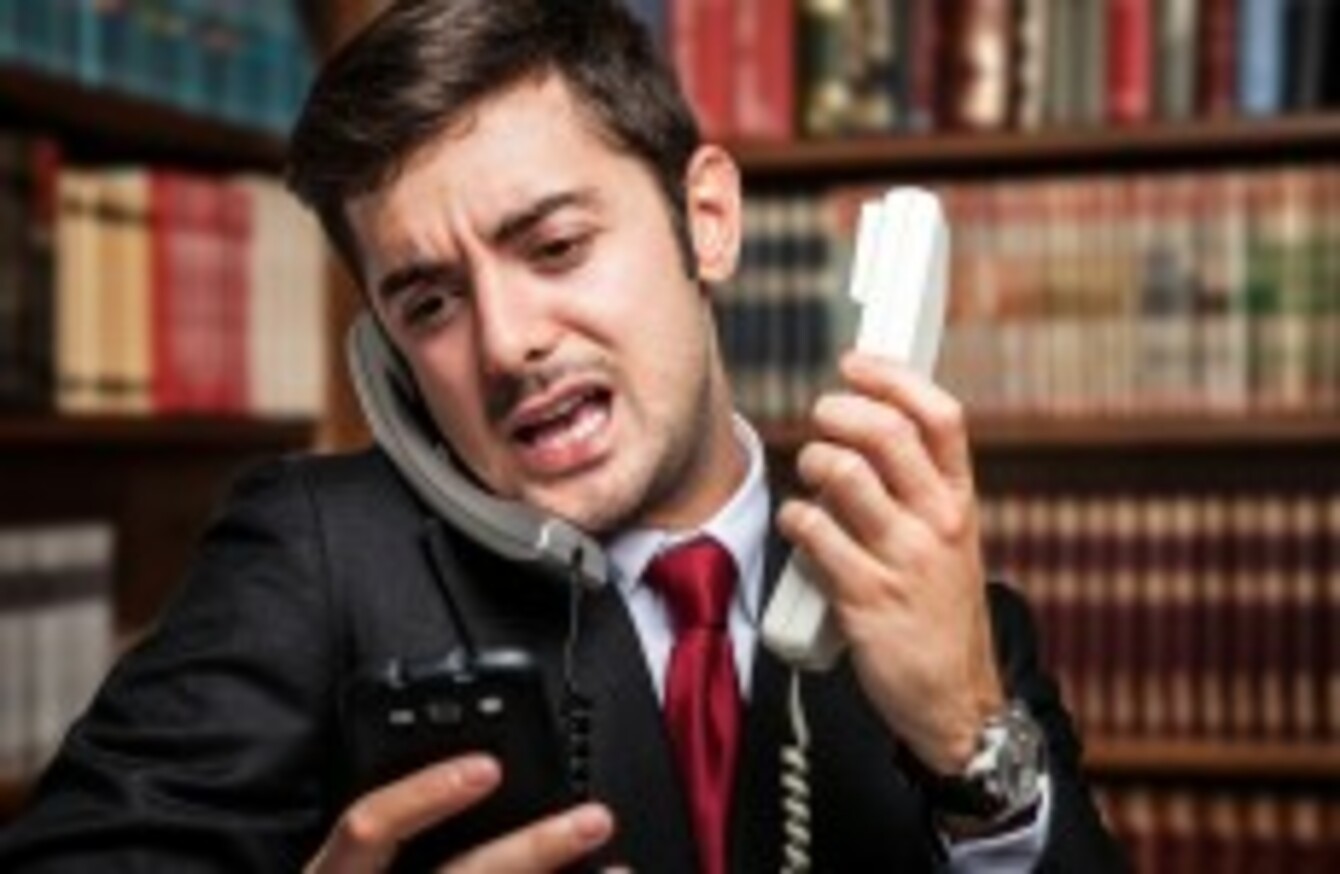 Image: Shutterstock/Minerva Studio
Image: Shutterstock/Minerva Studio
PROVIDERS ARE EXPERIENCING surges in sales of up to 800 per cent, as people rush to sign up for health insurance ahead of tonight's midnight deadline for 'Lifetime Community Rating'.
One insurance adviser who spoke to TheJournal.ie said it was "out the door".
Under the LCR scheme - everyone aged over 34 will have to take out private health insurance, or pay a penalty if they decide to take it up later in life (those taking out policies for the first time who are 35 or older will be slugged with a 2% surcharge for every year they are over the threshold).
It's being brought in by the government in order to ensure that the sector is sustainable long-term: it's been compromised in recent years because so many people have left the market.
"It's been very busy, but we're dealing with it," a spokesperson for VHI said.
Sales traffic is up about 800 per cent on this time last year.
Call centres for all four providers are staying open late as they deal with the upsurge in calls. VHI, the spokesperson said, made its last sale on Tuesday evening at 11.58pm – before lines closed at midnight.
At GloHealth, staff dealt with a normal day's worth of calls in the first hour of business on Tuesday. According to their spokesperson: "everyone's working late to make sure we respond to calls and get back to people".
The provider will keep its call centre open until 12pm again tonight to deal with the increased volume of interest.
Meanwhile, Aviva also reported a significant 'ramping up' of business "from all age groups – right across the market". Its call centres are also staying open late – until 9pm.
And it was a similar story at Laya Healthcare who say the volume of calls they've received is up by 400% compared to last year.
The provider's phonelines are staying open until 10pm and say much of the calls they've received related to first time buyers of health insurance:
Laya healthcare has also seen sales from those who are new to health insurance increase by over 100% in the past number of weeks compared with the same period last year, with over half of these in the 30-59 age group. Online sales have also jumped by close to 500%.
Health insurance expert Dermot Goode of TotalHealthCover.ie said the entire industry was busy dealing with enquiries, and that he expected the initiative could bring an additional 50,000 people into the market. It was too early to say for sure, he added.
There appeared to be a 50-50 split in people opting for basic plans, he said, and those deciding on "quality cover" deals.