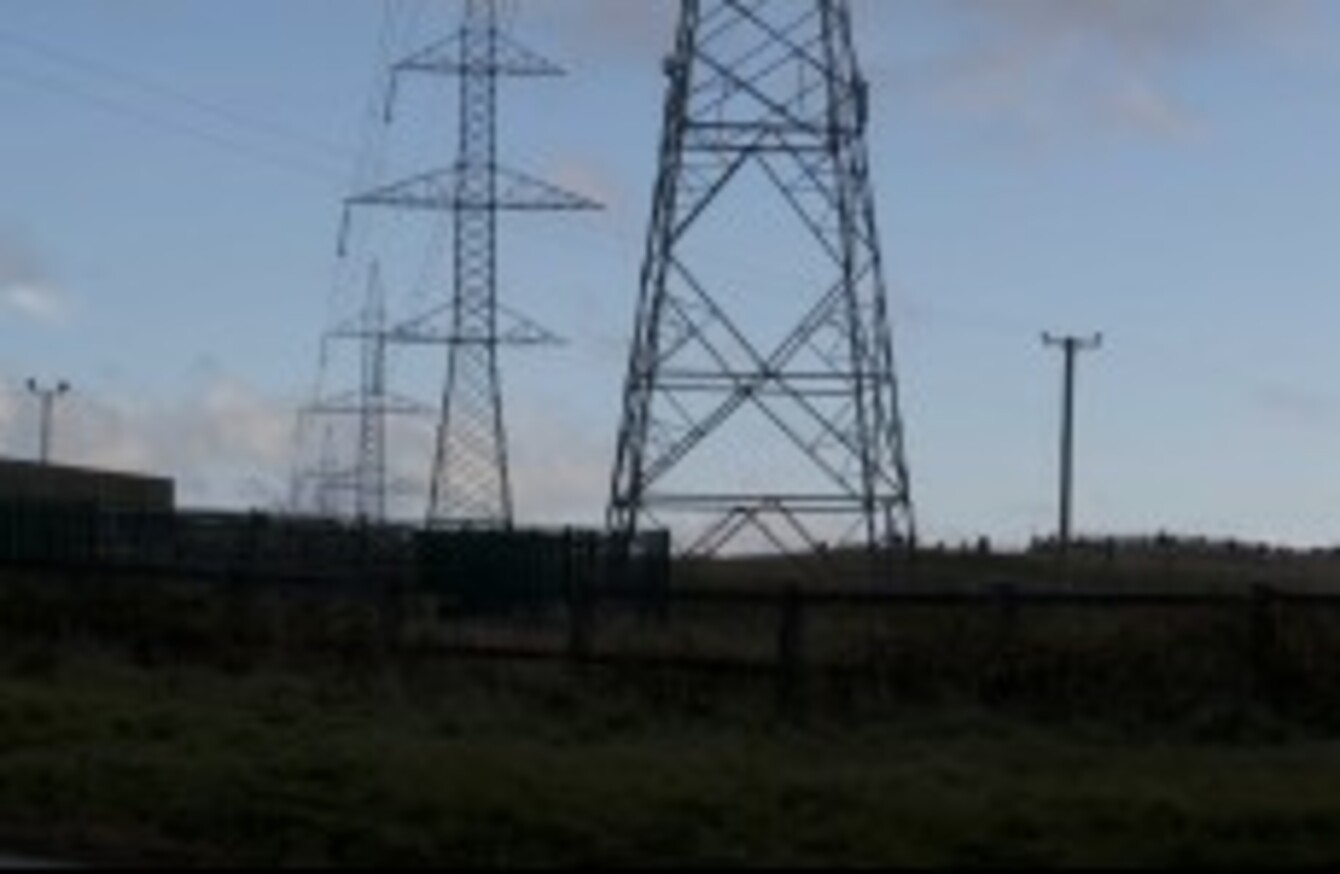 Image: Eamonn Farell/PhotocallIreland
Image: Eamonn Farell/PhotocallIreland
THE HEALTH MINISTER has been told by the Chief Medical Officer that health considerations on pylons do not warrant his involvement.
Yesterday, it emerged that Health Minister Dr James Reilly raised health concerns over the electromagnetic fields created by the Eirgrid East-West Interconnector with Ministers Phil Hogan and Pat Rabbitte.
A Labour Senator, Denis Landy, said that the letter "should be of concern to all Irish citizens".
Today, Fianna Fáil spokesperson on Communications, Energy and Natural Resources, Michael Moynihan TD, called on Minister Rabbitte to "immediately publish any evidence he may have about the possible health effects of high voltage cables in overhead pylons".
"If the Minister for Health saw it fit to write a letter to cabinet colleagues outlining his concern about the safety of high voltage cables, then it raises some very serious questions about the entire Eirgrid project," said Moynihan.
He is calling on Minister Pat Rabbitte "to make an immediate and clear statement revealing if he has any evidence which supports Minister Reilly's concerns"
The Department of the Environment, Heritage and Local Government have responsibility for potential health effects of Electromagnetic Fields (EMF).
A spokesperson for Minister Reilly said that Ireland has taken a precautionary approach on this issue and adopted international guidelines for exposure to electromagnetic radiation developed by the International Commission on Non-Ionizing Radiation Protection.
National and international health and scientific agencies have reviewed more than 30 years of research into electromagnetic fields (EMF). None of these agencies has concluded that exposure to EMF from power lines or other electrical source is a cause of any long-term adverse effects on human, plant or animal health.
He added that Chief Medical Officer, Dr Tony Holohan, advises the Minister for Health on all matters relating to public health.
"The CMO has advised the Minister that on the basis of international evidence, health considerations relating to electricity pylons do not warrant the involvement of the Minister," said the spokesperson.