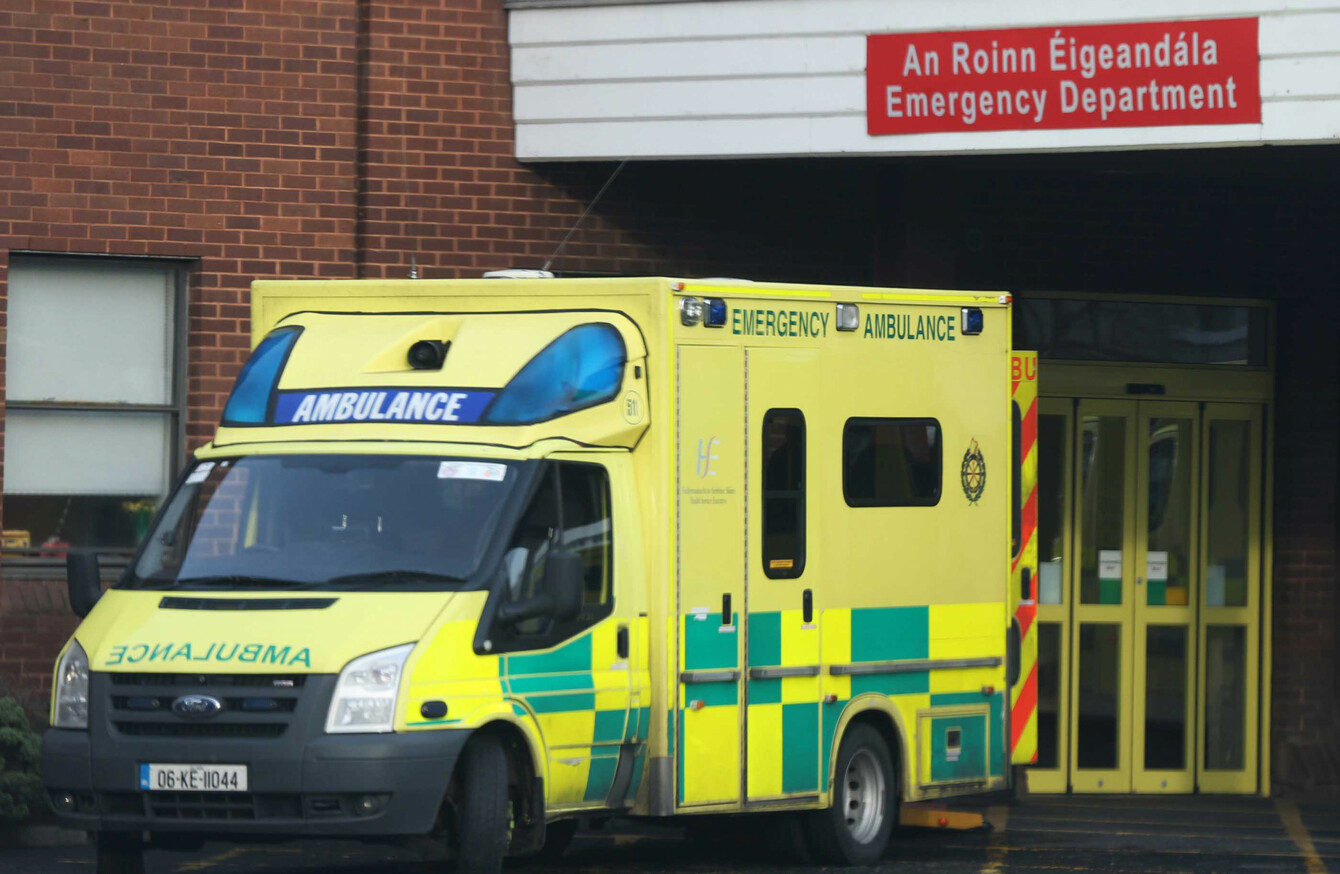 Beaumont Hospital will get a new emergency department.
Image: Leon Farrell/RollingNews.ie
Beaumont Hospital will get a new emergency department.
Image: Leon Farrell/RollingNews.ie
THE PROJECT IRELAND 2040 has pledged almost €11 billion to improve Ireland's health system.
The money will all go towards capital projects aimed at increasing capacity and services in the health sector.
The plan prioritises a number of major building projects, beginning with the completion of the National Children's Hospital and National Maternity Hospital, as well as new outpatient units at Connolly Hospital in Blanchardstown and Tallaght Hospital.
The plan also includes a new acute hospital for Cork, but does not expand on the location or cost.
There is also the promise of 2,600 extra acute hospital beds and three new dedicated elective-only hospitals in Dublin, Cork and Galway, which would focus on day- and out-patients in order to tackle waiting lists.
The plan says of these hospitals:
"The aim is to both increase capacity in the hospital system and provide a better separation of scheduled and unscheduled care, in line with the recommendations of the Sláintecare Report.
"They will provide increased, protected capacity for elective treatment and free up capacity in major hospitals to address higher complexity and emergency care."
Other projects include:
New wards at University Hospital Waterford and University Hospital Limerick
The rebuild of Letterkenny General Hospital
An endoscopy suite at Naas Hospital
Renal dialysis and intensive care units at Tallaght Hospital
A new emergency department and cystic fibrosis unit at Beaumont
New wards in Galway and Portiuncula hospitals
Radiology, MRI and theatre facilities at Mullingar
The plan also pledges 2,600 additional acute hospital beds to be delivered across all hospital groups and 4,500 additional long term and short term residential beds in community nursing homes in the public system.
It has been welcomed by the Irish Nurses and Midwives Organisation, but the union sounded a note of caution that none of it can be realised without "significant measures to recruit and retain nurses and midwives".
Phil Ni Sheaghdha, INMO General Secretary, said "The commitment to 2,600 acute beds plus an addition 4,500 community beds is entirely dependent on significant reform of our health services."
Simon Nugent of the Private Hospitals Association said the plan "offers little solace to the hundreds of thousands of people currently languishing on public waiting lists".
Sinn Féin health spokesperson Louise O'Reilly accused the government of repackaging old announcements.
"Two of the headline announcements were the National Children's Hospital and the National Maternity Hospital, despite these being announced years ago.
"A new endoscopy suite was announced for Naas General Hospital. While this is welcome I do hope it fares better than the surgery theatre there that has not been used once in 15 years because they don't have the staff to run it, even though nearly 7,000 people are on waiting lists there.
"If a new hinge was to be put on a hospital door they'd nearly have announced it."