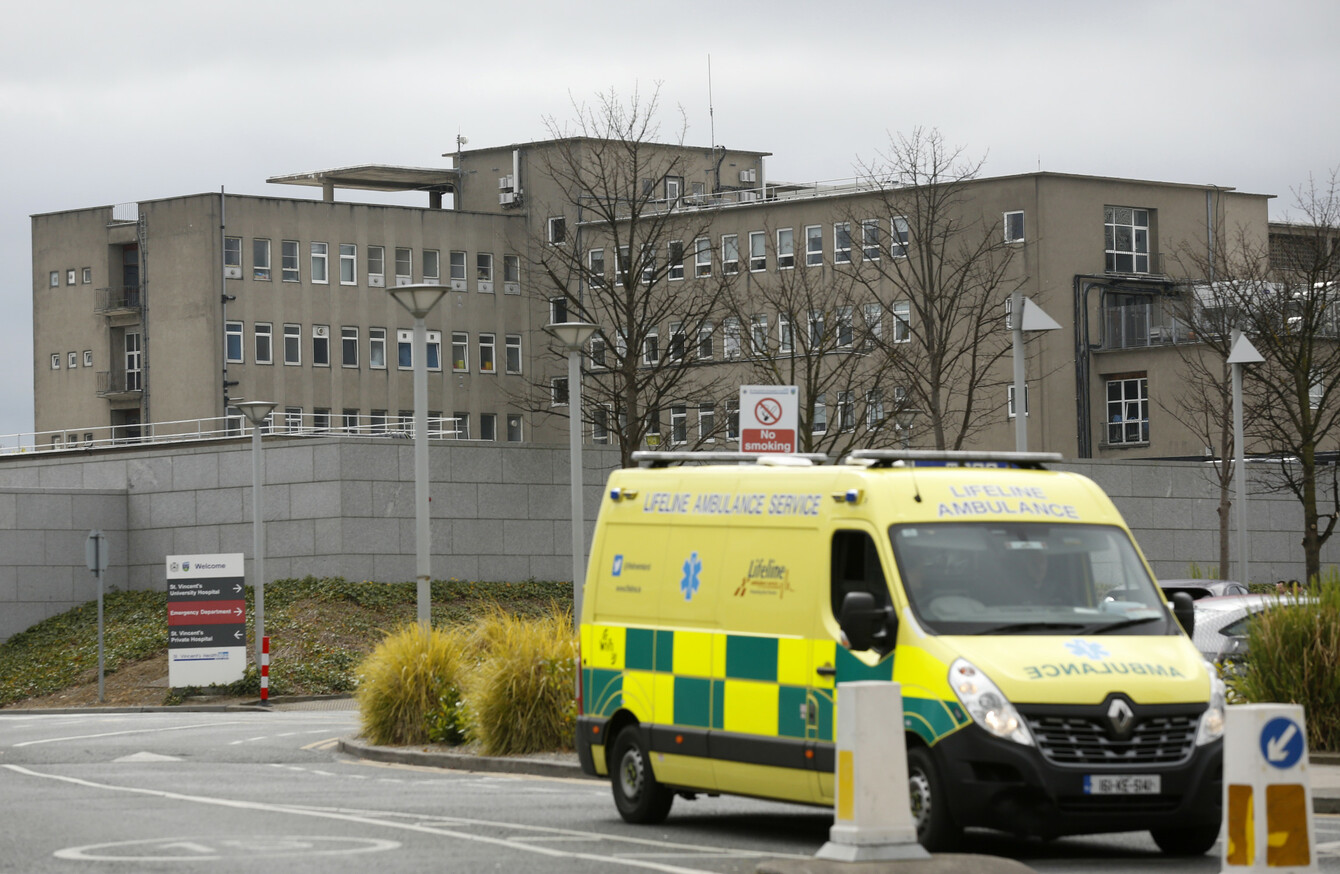 Image: RollingNews.ie
Image: RollingNews.ie
A HEALTHCARE WORKER has written to the Minister for Health saying that they will hold the HSE personally responsible if their partner dies because of ambulances not being available to transport them to hospital.
In a letter sent to Minister Simon Harris' office, and released to TheJournal.ie under a Freedom of Information request, the person says that their partner is very ill at the moment.
"…There has been numerous times when I've had to take him to the ED in my own car due to ambulances being unavailable.
I've also had him lose consciousness twice while transferring him in my car…
The person adds that the problem is "easily resolved", and says the HSE, which oversees the National Ambulance Service, will be called into question if something were to happen to their partner.
Should anything happen to [them] and there is no ambulance available I will be holding the HSE responsible for this as I know it can easily be resolved.
Ambulance delays
There have been a number of incidents relating to ambulance delays this year.
In Carraroe, Co Galway the problem is particularly pronounced. Although Carraroe has its own ambulance base, because of a lack of resources vehicles are often called to other areas around Galway city, meaning if there's an emergency call from Carraroe, it will take longer for the ambulance to arrive.
In other letters of complaint sent to the Minister for Health this year and released to TheJournal.ie under Freedom of Information, a number of incidents where ambulances were delayed or unavailable were highlighted.
In one case, a man from Dublin 15 with type 2 diabetes collapsed at his home and was unable to move. His father said that he was waiting for three to four hours for an ambulance and was told "he was in the queue" for an ambulance.
However, after so many hours waiting and with [his] condition deteriorating, with the help of two neighbours [they] lifted and dragged [him] into the car.
There has been an increase in the number of calls for ambulances this year by 11,155 compared with the same period last year (167,576 calls in total). Approximately €2.8 million has been allocated to fund new developments in relation to the ambulance service.
Response from the HSE
In response to a query from TheJournal.ie, the HSE said that the National Ambulance Service doesn't comment on individual cases (despite having done so before).
It said that the National Ambulance Service's National Emergency Operations Centre (NEOC) operates across two sites, Dublin and Ballyshannon.
"All NAS resources are dispatched to calls across the country from the NEOC on a nearest available (to the incident) basis and not on a county boundary basis.
NEOC utilises an Advanced Medical Priority Dispatch System (AMPDS) which the HSE says "utilises international standards in triaging and prioritising emergency calls".
This system ensures that life-threatening calls receive an immediate and appropriate response, while lower acuity calls may have to wait until an emergency resource becomes available.
The NEOC deploys resources to areas where cover is required or to respond to incidents as they arise to ensure the nearest available resource responds to emergencies, it continued.
"Care begins immediately the emergency call is received, where lifesaving pre-arrival assistance is given by the emergency call takers directly to the patient or any third party that is available to assist.
This pre-arrival care includes the delivery of medications, CPR, use of defibrillator, haemorrhage control, childbirth and many other emergencies that present.
It added that the NAS has also recently established a Clinical Hub to respond to low acuity calls that don't require the dispatch of an emergency ambulance.
The first ever capacity review was carried out by the National Ambulance Service in 2015. This review found that additional staff are needed in order for NAS to meet targets set out by Hiqa.
The NAS says it intends to fill these posts over the next four years.