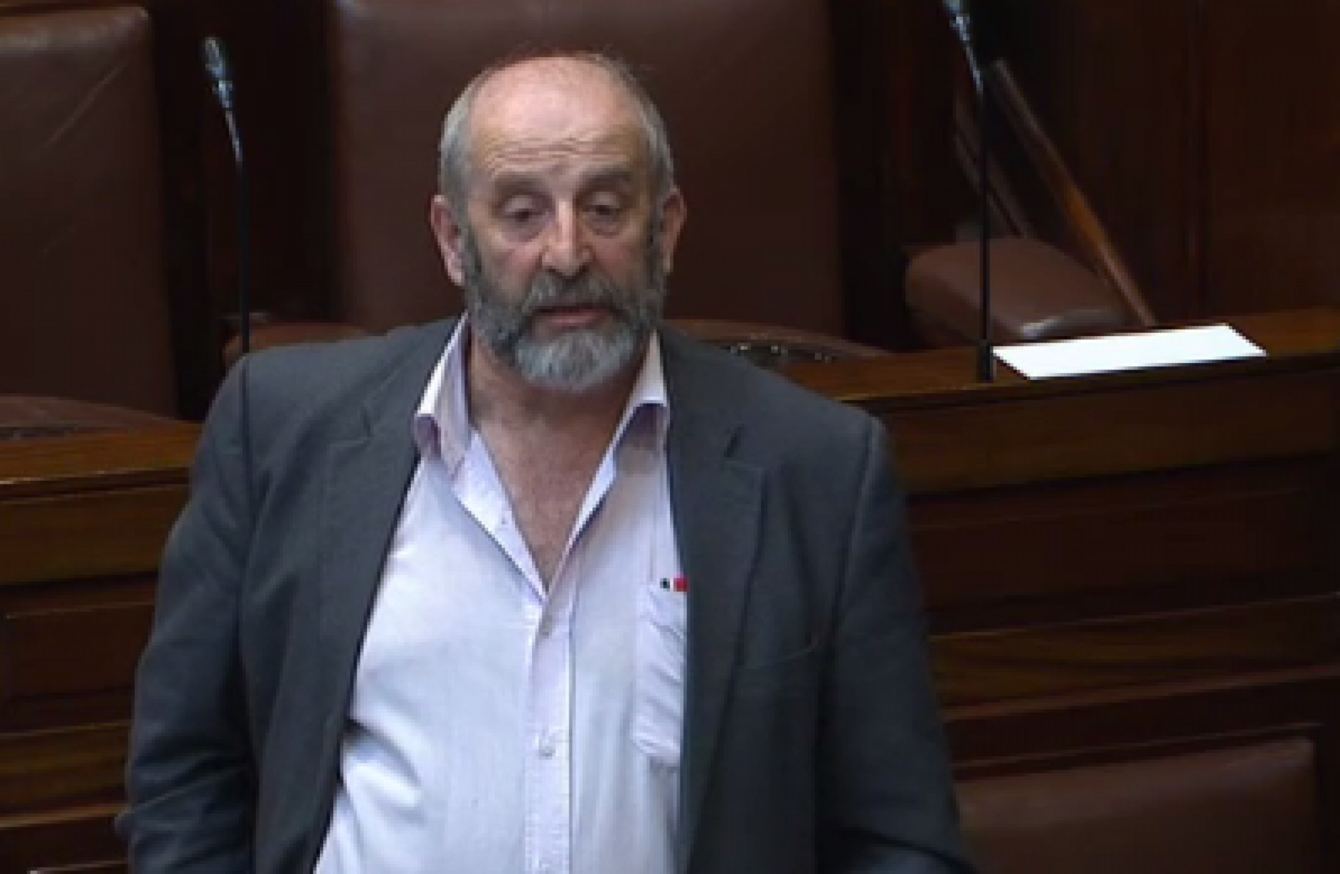 Danny Healy-Rae speaking in the Dáil today.
Danny Healy-Rae speaking in the Dáil today.
INDEPENDENT TD DANNY Healy-Rae has said that the holes in the ozone layer were caused by "nuclear testing in the Pacific Ocean 50 years ago".
The Kerry TD, who has been vocal about his rejection of man-made climate change, was objecting to the government's bill which seeks to ratify Ireland's participation in the Paris Agreement.
Speaking this morning, Healy-Rae said that people have been told "untruths" about climate change in the past.
"My views on climate change have already been well-known," the deputy said beginning his speech.
"There was changes in the climate way back when there was no industrialisation and when there was way less animals on farms and no intensification of farming in the centuries gone by."
"Yet we had intense heat, long periods of very cold, wet weather which culminated in many lives being lost in the famine in the 1740s, caused by two years of incessant rain and extremely cold winters."
After saying that "El Nino and the Gulf Stream" had significant effects on climate, Healy-Rae began speaking about the ozone layer.
The ozone layer is the gaseous portion of earth's atmosphere that offers the planet the greatest degree of protection from the sun's UV radiation.
"And they told us about the ozone layer and there was greenhouse gases and that there was cans of hairspray or whatever but they never told us that it was nuclear testing," Healy-Rae said.
"I know we're the same minister we've nothing to spray on our heads but anyway we're managing away," he said referring to Environment Minister Denis Naughten.
They never told us that nuclear testing in the Pacific Ocean 50 years ago actually caused the serious damage to the ozone layer. And thankfully now it's mending and securing and it's not anything to do with policies of any country in recent times.
"I'm very worried about this agreement because it will have a severe negative effect on farmers and farmers must be protected," Healy-Rae added about the Paris Agreement.
The thinning of the ozone layer, referred to as the "ozone hole", is caused by extreme cold temperatures at high altitude but also by man-made chlorofluorocarbons (CFCs), such as coolants in air conditioners and refrigerators, insulation foams and propellants in hair sprays.
Since CFCs were banned in the widely 1980s, the hole in the ozone has been rapidly repairing itself.