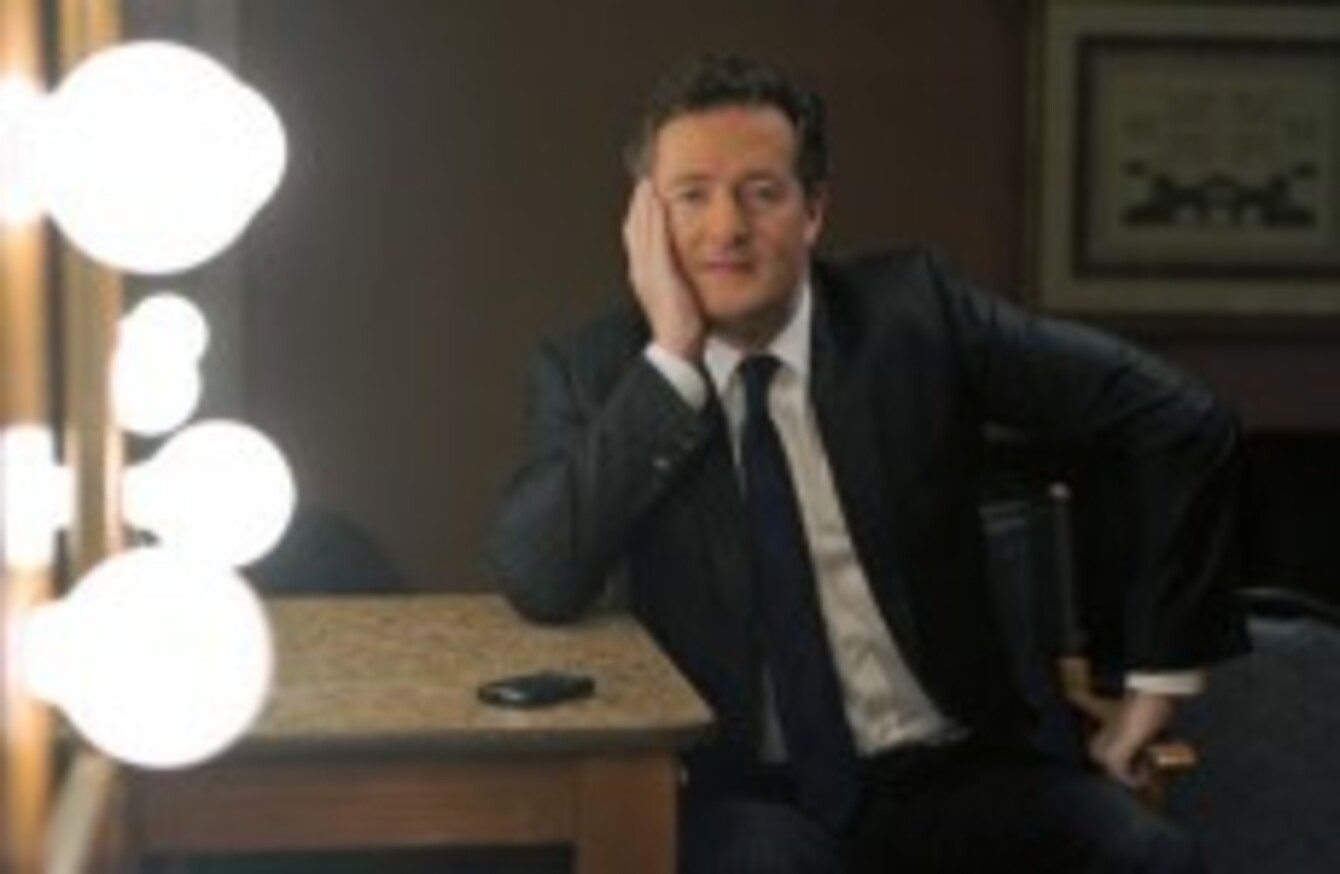 Image: Chris Pizzello/AP/Press Association Images
Image: Chris Pizzello/AP/Press Association Images
BBC PRESENTER AND journalist Jeremy Paxman told the Leveson inquiry into media standards in the UK yesterday how former tabloid editor Piers Morgan showed him how to protect his mobile phone from hacks.
Describing a surreal lunch at the Daily Mirror in 2002, the presenter of Newsnight said he remembers the event because it was "so unusual to be invited into such a bestiary". He said he can also recall the meal because he was "really struck by something Piers Morgan said".
The guest list included the chairman of Trinity Mirror Sir Victor Blank, Topshop billionaire Sir Philip Green and TV star Ulrika Jonsson.
Earlier that year, Morgan's newspaper had revealed details of an affair Jonsson had with then-English football coach Sven-Göran Eriksson. The relationship became a topic of conversation during the lunch.
Paxman recalled: "Morgan said, teasing Ulrika, that he knew what had happened in conversations between her and Sven-Göran Eriksson and he went into this mock Swedish accent."
Careful not to accuse Morgan of actually hacking into her phone, Paxman said, "Now, I don't know if he was repeating a conversation he had heard or if he was imagining this conversation. In fact to be fair to him, I think we should accept both possibilities. He probably was imagining it – it was a rather bad parody."
Following that exchange, Paxman told the inquiry that Morgan turned to him and asked, "Have you got a mobile phone?"
On answering 'Yes', Morgan questioned him on his voicemail security settings.
I didn't know what he was talking about and he then explained the way to get access to people's messages was to go to the factory default settings and press 000 or 1234 and if you didn't put on your own code, in his words, 'You are a fool'.
Paxman insisted that he remembered the lunch ten years later because he was "quite struck by it".
I am rather wet behind the ears in many of these things. I didn't know that sort of thing went on.
"It was clearly something [Morgan] was familiar with – and I wasn't. I didn't know this went on. If you are to say as a journalist that I should have, I would have to accept that criticism."
#Open journalism No news is bad news Support The Journal

Your contributions will help us continue to deliver the stories that are important to you

Support us now
Morgan told the inquiry last year that he did not listen to any of Jonsson's voicemails in relation to her affair with Eriksson. He also said he could not remember the lunch with Paxman and Jonsson.
The now-American based television presenter didn't seem too phased by the evidence given, later tweeting:
The Leveson inquiry is examining allegations and incidences of phone hacking at a number of newspapers during the 1990s and 2000s. Morgan has denied any knowledge of the practise at any newspaper he presided over.
He did, however, concede to knowing a 'little trick' of hacking into voicemails – something he had included in his 2001 book.