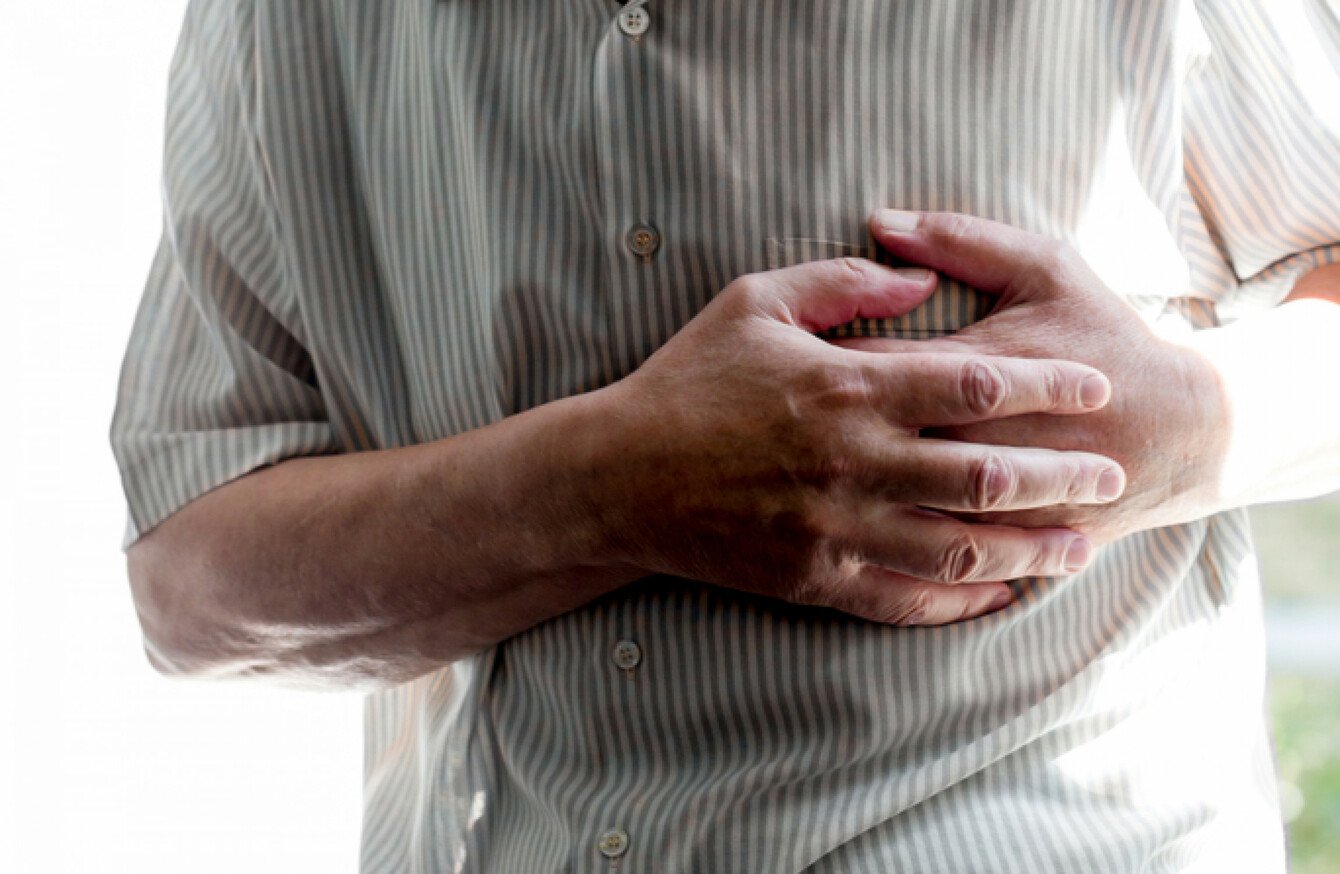 Image: Shutterstock/Bosnian
Image: Shutterstock/Bosnian
THOUSANDS OF PATIENTS in Ireland have been benefitting from a new prevention treatment for those at risk of heart diseases.
The STOP-Heart Failure Trial, funded by the Health Research Board, resulted in a 45% reduction in new onset heart failure and a drop of 40% in the incidence of admissions for other major cardiovascular events, such as strokes and heart attacks.
Over 3,000 patients at St Michael's Dun Laoghaire and at a limited number of general practices in the Midlands, have benefitted from the treatment, which is done through a simple blood test.
In the Spring of this year, two organisations which are considered "big engines of cardiovascular opinion"- the American Heart Association and the American College of Cardiology accepted it as a service and a standard method of prevention.
According to one of the trial's lead researchers, Professor Ken McDonald, Ireland is the only country in the world using STOP HF in public practice, although other countries are piloting the treatment.
He told TheJournal.ie that by his estimates, based on the research, that the treatment could help alleviate the trolley crisis in Ireland's Emergency Departments:
If you apply this strategy from tomorrow, there would be 150 trolleys less in Emergency Departments every night. Currently there are 450 to 500 people on trolleys in EDs – so it would eliminate a third of the problem.
How it works
The STOP HF approach uses a blood test to measure a protein called 'natriuretic peptide', whichis released by the heart when it is under stress or strain.
"All of our hearts make natriuretic peptide (or NP) as a protective substance,"  says McDonald, who's also a cardiologist at St Vincent's University Hospital and Michael's Hospital.
In the evolution of strain or increased pressure, this little guy comes out as a defence mechanism. It's an early warning sign that there's something going on – something that you may not be aware of at the time.
Participants in the trial with an elevated level of natriuretic peptide are given a heart ultrasound, lifestyle advice and a care plan that is reviewed by both their GP and cardiologist.
The researchers closely measured the impact of using this screening and collaborative care approach for patients who were at risk of heart failure and compared it to current practice.
The study shown that for every 1,000 patients enrolled, eight hospitalisations for cardiovascular reasons could be prevented every year.
"Approximately 1 million people in Ireland are STOP-HF candidates," he said.
On that basis – rolling out the STOP-HF method at a national level to all these people could prevent 17,250 hospital admissions per year, the equivalent of 138,000 bed days, and could generate the equivalent of 378 new hospital beds for the health system within five years.
It's still unknown exactly how long before a "clinical event" that the protein is produced, but the protein still offers a clear warning sign to people to take action before it's too late.
"It's a warning for all cardiovascular events, not just heart failure, that would reduce rate of hospitalisation and decrease the cost of it," says McDonald.
#Open journalism No news is bad news Support The Journal

Your contributions will help us continue to deliver the stories that are important to you

Support us now
He says that the tests can show who to prioritise treatment with out of "a million people with high blood pressure who are at risk". Then "limited resources" could be focused on those who have a higher rate of NP in their system.
Once a person's risk is highlighted, they can be advised by their GP and cardiologist then to adhere to a better lifestyle, and possibly be prescribed better protective cardiovascular agents.
John Donovan, a patient of the service said "the fact that I am standing here at all today is testament to the ongoing care I get from the STOP Heart Failure team".
Being involved in this trial highlighted blood pressure and cholesterol problems I was having. And more importantly, the team helped me get it these under control.
"They are exceptional and the regular interaction with them also keeps the importance of exercise front and centre. I am engaging in competitive sport and eat a healthy diet as a result. If I hadn't done, I would not have been able to have two hip operations – which in turn have enabled me to continue being active. It's a win-win'.
Originally published in 2013 in the Journal of the American Medical Association, this approach to care has recently been adopted into US Cardiovascular Guidelines. It is also adopted into Canadian guidelines and won the Royal College of General Practitioners Research Paper of the Year.
"Multifaceted, multi pronged approach" which isn't just down to "swallowing a specific pill" – and Ireland are the first in the world to do it, as far as we know.
When asked why the treatment hasn't been rolled out to other Irish healthcare service centres, McDonald says: "It's like everything – it should be."