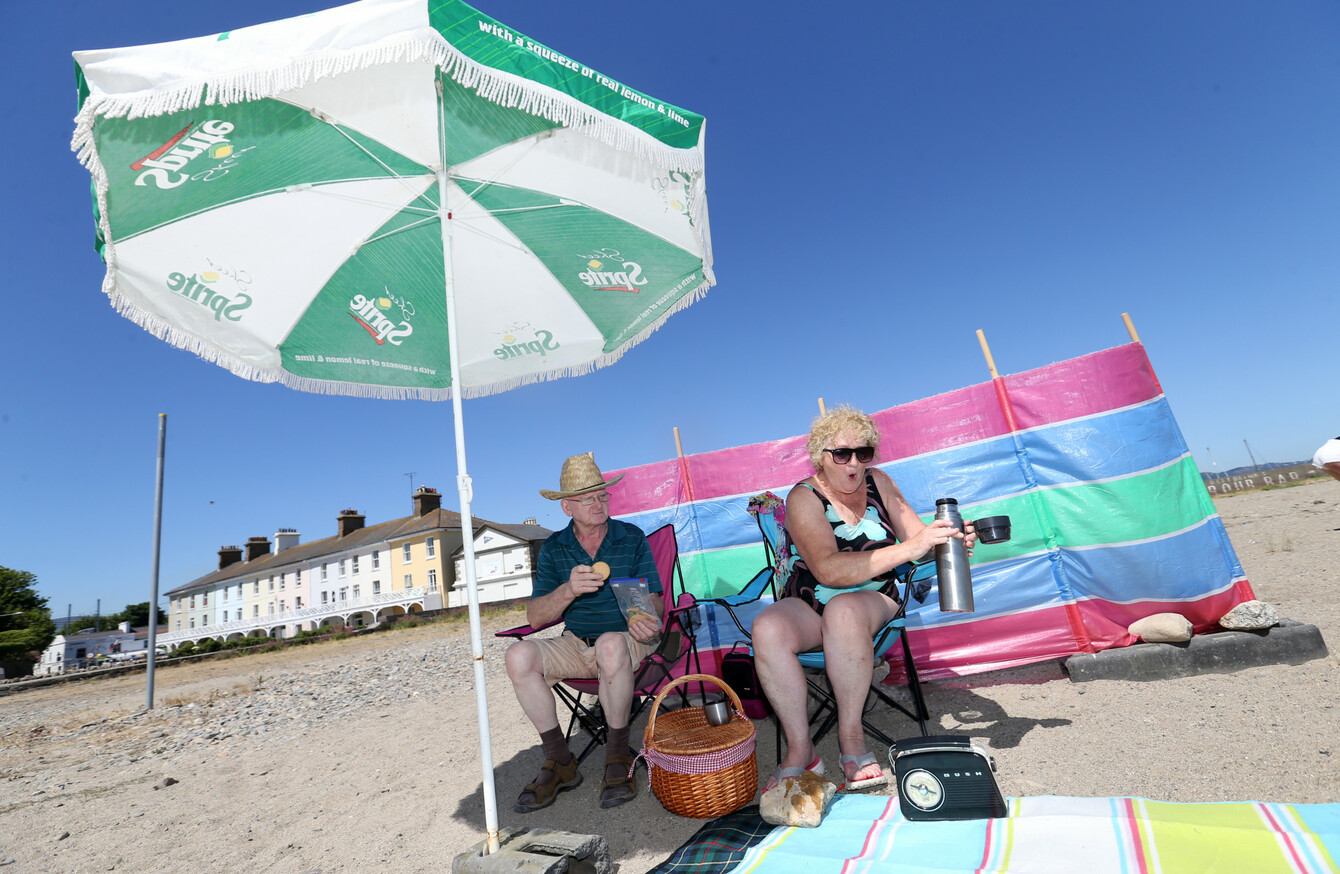 Image: Sam Boal
Image: Sam Boal
THE CURRENT HEATWAVE has seen the longest period of sustained heat in five years.
Met Éireann's Climatology & Observations Division has issued a warm weather report for June up to Monday.
The report shows that the hottest June temperature in over 40 years was recorded last Thursday at Shannon Airport, where the thermostats hit 32 degrees Celsius. That made it the highest June temperature since 1976, when Boora in Offaly hit 32.5 degrees.
Heatwave conditions, a period of five days with top temperatures over 25 degrees, were read at 13 stations since last week, with the Moore Park in Cork and Oak Park in Carlow stations still in a heatwave. Since the introduction of the heatwave guidelines in 2003, only six heatwaves have been read in Ireland.
In terms of sunlight, the report says:
"The highest daily sunshine for June this year was 16.5 hours at Malin Head on the 28 June. A value of 16.0 hours was recorded at Knock Airport on the 24 June, its highest daily value since the station opened in 1997."
The report warns that 24 of Ireland's 25 weather stations will experience absolute drought from tomorrow.
"24 out of the 25 Synoptic stations have now 11 consecutive days with daily total rainfall less than 0.2mm (that's from 21 June – 1 July) with Belmullet being the exception.
"So there will be an Official Absolute Drought at these stations at Midnight on Thursday 5 July if there is less than 0.2 mm rain at these stations every day up until then. Partial droughts are still being recorded at Dublin Airport, Phoenix Park and Oak Park."
The report adds that if temperatures do climb above 32.5 degrees, it will be hotter than any recorded temperature for both the 20th and 21st centuries.